What's Trending? Broken Records
Part of a Series
This piece was originally published in the March 3, 2021 edition of CAP Action's weekly newsletter, What's Trending? Subscribe to What's Trending? here.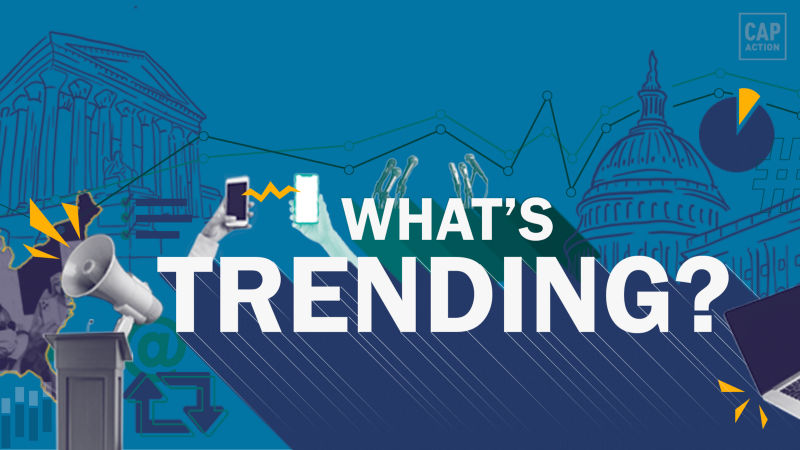 Hey, y'all.
It's March (again), and that's really all I have to say about that.
Early Saturday morning, the House passed the American Rescue Plan, and now it's headed to the Senate. We'll look at the Facebook conversation around it below. But first, did you miss last week's edition? Don't worry — you can read it here.
WHAT'S TRENDING THIS WEEK
Breaking vaccination records: Last week, President Biden commemorated the 50 millionth COVID-19 vaccine dose administered since his taking office. On the heels of this good news, the FDA issued emergency-use authorization for the Johnson & Johnson COVID-19 vaccine over the weekend, marking the third approved for use in the United States. The numbers have continued to rise, and the U.S. has now administered more than 76.9 million vaccine doses.
Trump's tax returns: Former President Donald Trump lost a bid before the Supreme Court late last week, denying his final effort to keep his financial information hidden from the public — including his tax returns and business dealings. On Monday, prosecutors for the New York District Attorney's office obtained eight years of financial records as part of their investigation into whether Trump and his businesses engaged in tax fraud.
Biden's American Rescue Plan: On Saturday, President Biden's American Rescue Plan passed the House by a 219–212 vote. The relief package now heads to the Senate, where negotiations are ongoing with increasing urgency as expanded unemployment benefits are set to expire on March 14.
WHAT WE'RE HEARING ON SOCIAL
CPAC: Top posts from conservative Facebook pages covered a myriad of topics last week. Some shared videos from CPAC, and there was a disturbing rise in transphobic and anti-immigrant content in response to congressional hearings and executive orders. Progressive pages also featured a range of content including evergreen photo posts, President Obama's new podcast with Bruce Springsteen, and news of the day. A cute photo of Champ and Major Biden took the overall top spot, followed by a Ben Shapiro video denouncing Dr. Fauci.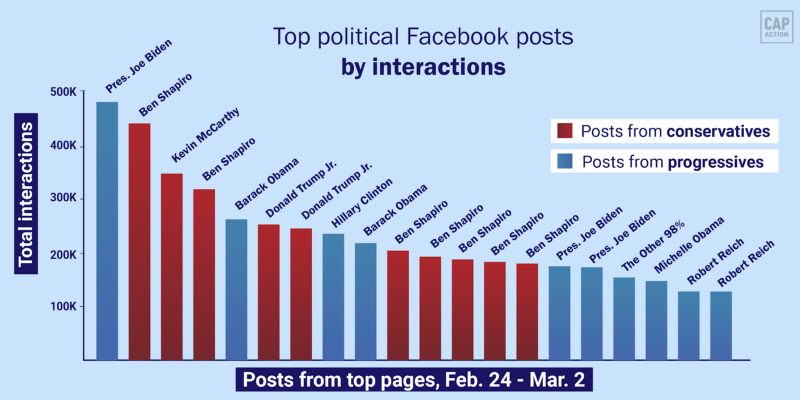 Conservatives continued to outperform progressives in top posts this week, publishing 6 of the top 10 political Facebook posts by interactions.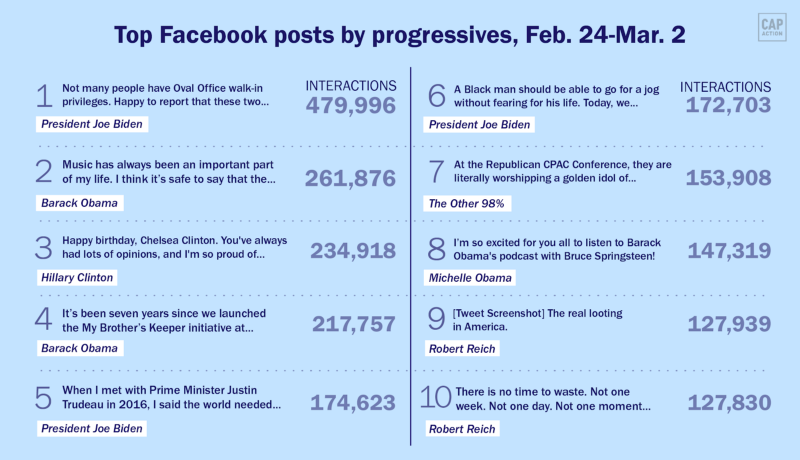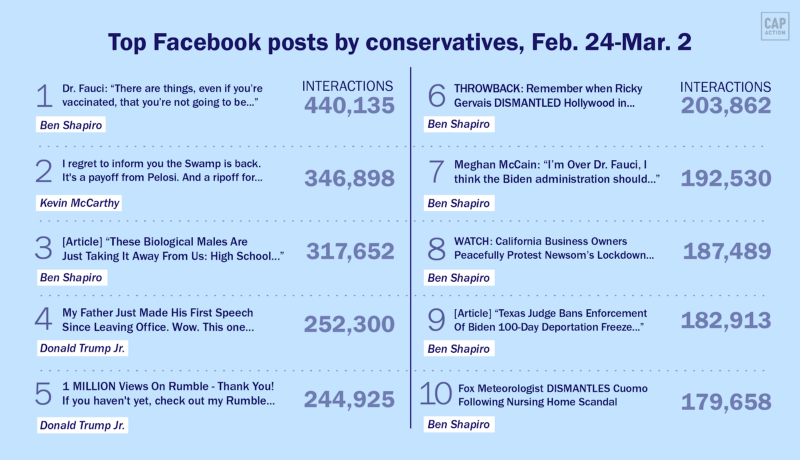 Amid the current, former, and shoulda-been presidents on this list, you may notice a new name: Kevin McCarthy. His page dramatically overperformed this week. The post that did it? A live video of his speech on the floor of the House denouncing the American Rescue Plan and calling it the "Pelosi Payoff."
Which brings me to my next point: the ARP. We've examined the topic before, but it's important, so this bears repeating. The American Rescue Plan is really, really, REALLY popular. So popular, in fact, that even a majority of Republican voters support it. I reviewed the top 200 most interacted-with political Facebook posts from the past week, and I only found *four* conservative posts discussing the ARP. The Kevin McCarthy video was by far the most popular.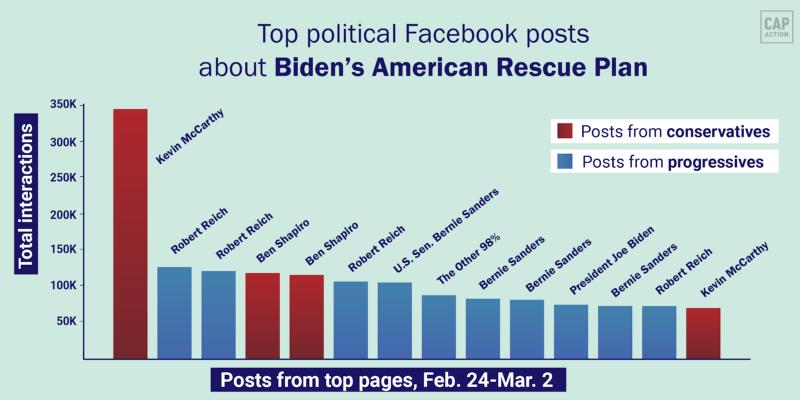 Up until this point, conservatives have been doing everything they can to avoid mentioning the ARP on Facebook. But with this new "Pelosi Payoff" framing from McCarthy (and its virality), I think that's likely to change. So it is imperative that progressives get serious about amplifying a consistent message around the bill, illustrating the tangible ways it will help Americans with direct economic aid, reopening schools, increasing vaccinations, and ending the pandemic.
A few strategies I'd recommend employing:
Lean in to proven content formats. Often when progressives launch a big campaign, they focus on fancy tactics. The problem with that? They don't always work. Instead of spending valuable time and resources producing complicated live events, videos, and the like, make sure to regularly work in tried and true top-performers like screenshots of tweets that take a fraction of the resources to execute and pack a larger engagement punch.
Feel the urgency of the moment. Base audiences are hyper aware of the urgency of passing this legislation — especially when unemployment insurance benefits are set to expire and families and small businesses are hanging on by a thread. Insert that urgency into the tone of your posts to boost performance.
Root your content in values, not just policy. Legislation isn't just popular because it's thorough, it's popular because it will improve lives. And refusing to support popular legislation means making the choice to worsen the lives of Americans. That's an important frame here.
Jump on breaking news. One of the surest ways to get a boost in the Facebook algorithm? Post when news is breaking. Make sure your team is monitoring developments on this legislation and don't be afraid to throw your content calendar out the window to respond by posting trending news articles or related original content.
Thanks for reading,
Alex
P.S. Please do forward along to your friends who are interested or encourage them to sign up here.
This newsletter is written by me, Alex Witt (@alexandriajwitt), a progressive political strategist and Dolly Parton enthusiast (she/her). I've managed social media programs for presidential candidates, political committees, progressive advocacy organizations, and more.
The positions of American Progress, and our policy experts, are independent, and the findings and conclusions presented are those of American Progress alone. A full list of supporters is available here. American Progress would like to acknowledge the many generous supporters who make our work possible.
Authors Alex Witt
Senior Director, Strategic Partnerships
Explore The Series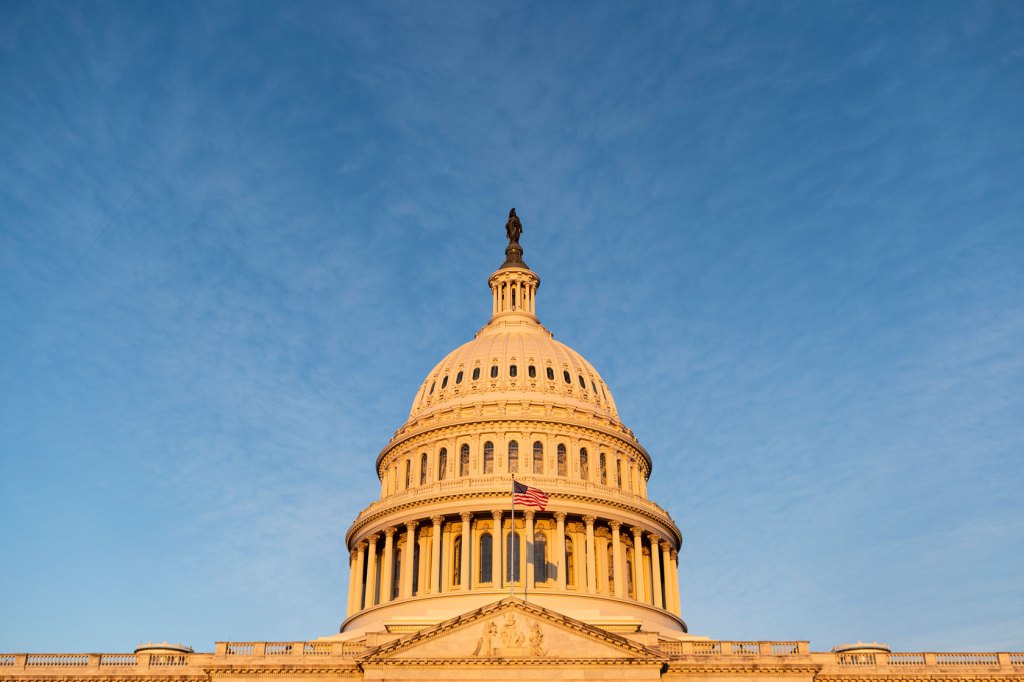 Welcome to "What's Trending?", a weekly newsletter to help progressives answer the age-old questions: What works, and what doesn't? "What's Trending?" cuts through the noise to bring you the best (and worst) of what's happening on social media in the policy space, and explains why it's important.
Previous
What's Trending? Texas Two Step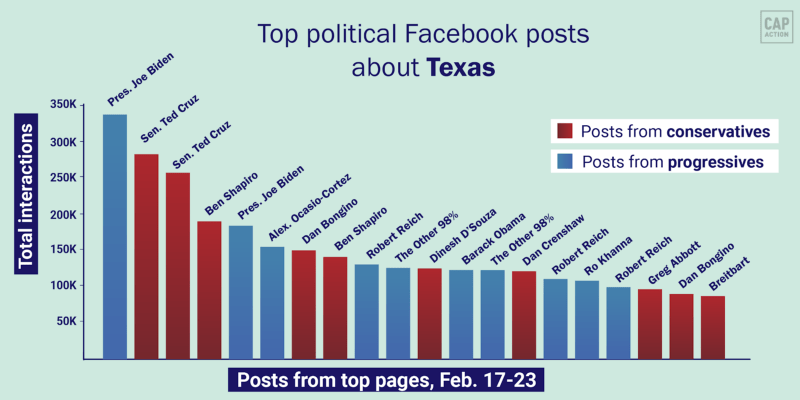 What's Trending? Texas Two Step
Next
What's Trending? A Texas-sized step back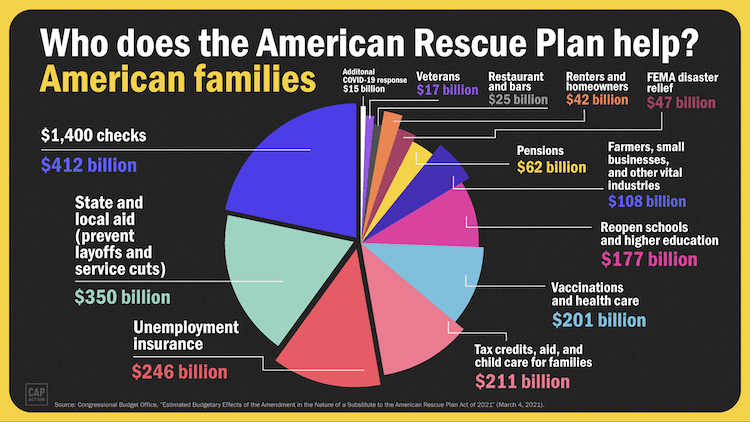 What's Trending? A Texas-sized step back