What's Trending? Existential crises
Part of a Series
This piece was originally published in the September 16, 2020 edition of CAP Action's weekly newsletter, What's Trending? Subscribe to What's Trending? here.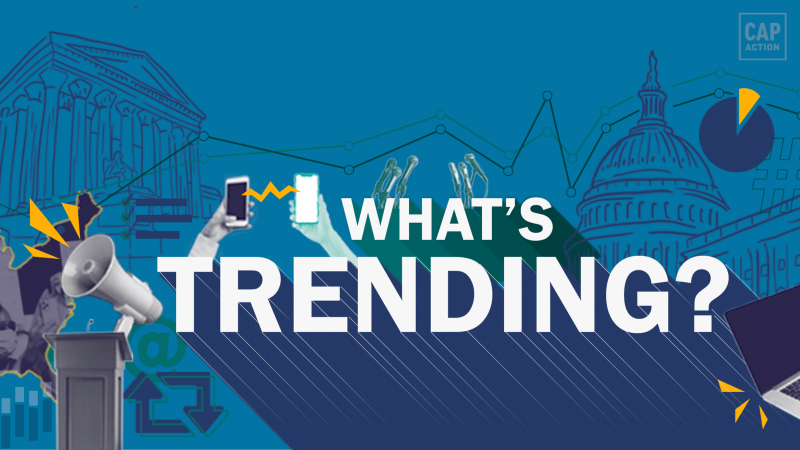 Hey, y'all.
I hope this note finds you safe and healthy. Time and time again this week I've found my thoughts drifting to our friends in the West — my heart is with you.
With that in mind, this week we're diving into the disinformation associated with those wildfires and how to effectively combat it. Read on to learn more.
But first, did you miss last week's edition of What's Trending? Don't worry — you can read it here.
WHAT'S TRENDING THIS WEEK
In newly released audio, recorded weeks before the first confirmed coronavirus death was reported in the U.S., Donald Trump admitted knowing how contagious and deadly the coronavirus is. Conversation about the Woodward tapes spiked last Wednesday with 2.5 million interactions, but the conversation stopped almost completely on 9/11.
The western U.S. is burning at an unprecedented rate, and Trump has largely remained silent on the issue. Right-wing Facebook, however, has not. One article baselessly claiming that the fires are a "coordinated and planned" attack was shared more than 70,000 times (!) by groups and pages with more than 5 million followers according to a report in The Guardian. In fact, Facebook has become so rife with disinformation that local law enforcement agencies are pleading for people to stop spreading the rumors so they can properly do their jobs. More on this below.
WHAT WE'RE HEARING ON SOCIAL
Here are this week's top five Facebook posts on the Left and Right:





Disinformation in the West: Much of the West is on fire; and as if the loss of human life and utter devastation of communities from Oregon to Southern California weren't enough, conspiracy theorists have taken to Facebook to spread disinformation about the catastrophes.
Conservative mega-pages have published and amplified the lies, many claiming that the fires were started by Antifa arsonists. This is in addition to their more typical climate change denial.
This Breitbart post, for example, implied that activists started the fires as part of "anti-police" work, and received more than 116,000 interactions on Facebook and was shared more than 44,000 times.
"One thing volume does not account for is the increased persuasive power of localized disinformation."
Progressives have done a better job of responding to this disaster. Progressive Facebook posts about the wildfires outperformed conservative posts more than 2 to 1, earning nearly 1.75 million interactions over the past week compared to the nearly 730,000 from conservatives. It is important to note, however, that these interactions come largely from the volume of posts and not virality — progressives posted more than 300% more than conservatives about the fires.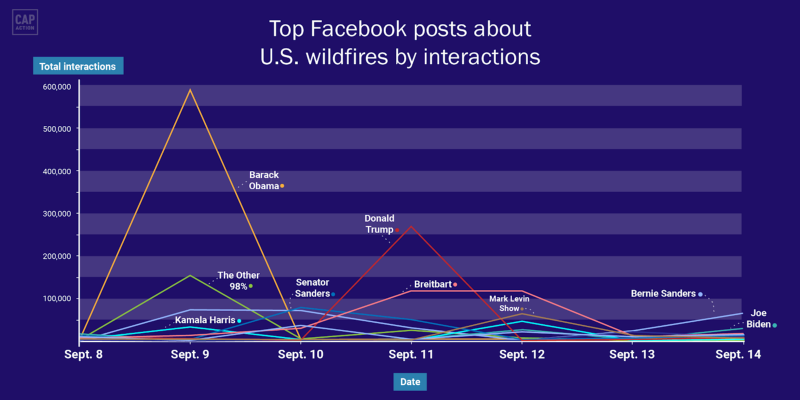 And here are the top Facebook posts by interactions from progressive and conservative pages about the wildfires from September 8–14: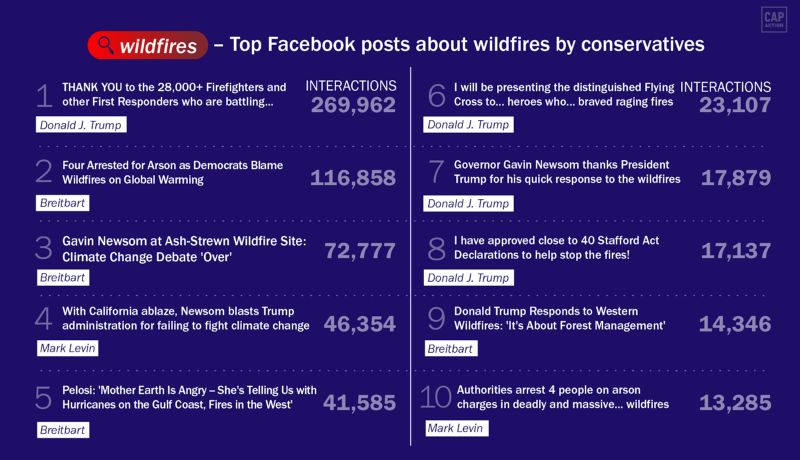 That said, all politics is local, and one thing volume does not account for is the increased persuasive power of localized disinformation. Local law enforcement is being inundated with questions about these right-wing lies, distracting from emergency response to the fires.
What can you do to respond to disinformation in local, online communities? According to guidance from the Democratic National Committee, in situations where ignoring the issue has a higher cost than the potential risk of amplification, progressives should correct the record by aggressively reframing the disinformation without linking to it by creating a "truth sandwich." Here's what that looks like:
State the facts. Example: "The science is clear — climate change is impacting our country right now, and it is exacerbating the wildfires."
Indicate the lie but avoid amplifying it, if possible. "Donald Trump failed to accept that fact, and he is trying to shift the blame."
Return to the truth. "To keep Americans safe, we need to listen to facts and science and take bold steps to combat the climate crisis."
SAY IT WITH ME
A former Facebook data scientist went public with countless examples of the company ignoring or being slow to act on fake accounts influencing current events around the globe, including in the United States, Brazil, Ukraine, India and more.
The global effects of this inaction are widespread — violence at mass protests, lack of response to the coronavirus pandemic, and of course, election interference.
The bottom line: Facebook knows election disinformation is rampant on its platform — and it's choosing not to act.
ON MY RADAR
Today, September 16, #StopHateForProfit is holding an Instagram freeze to focus attention on Facebook and its role in spreading disinformation, violence, and racism. Learn more about the campaign at this link to its social media toolkit.
Tomorrow, September 17, is a National #FundtheFrontLines Day of Action. Join AFSCME and others in demanding that the Senate deliver robust and direct aid to fund the essential public services we need to beat the pandemic and safely reopen the economy.
ASK ALEX
In response to last week's report that Ben Shapiro posted 600 times on Facebook in a single week, a reader writes, "Is there utility in reposting content on your page? Do conservative pages post the same content multiple times?"
While strategy can certainly vary from page to page, it does not appear that Ben Shapiro and other conservative mega-pages are posting the same content multiple times. That said, many of their posts are very simple, for example, just an article link without a caption or perhaps including a one-word reaction like "Whoa!"
Definitely something worth testing!
Talk soon,
Alex
P.S. Please do forward along to your friends who are interested or encourage them to sign up here.
This newsletter is written by me, Alex Witt (@alexandriajwitt), a progressive political strategist and Dolly Parton enthusiast (she/her). I've managed social media programs for presidential candidates, political committees, progressive advocacy organizations, and more.
The positions of American Progress, and our policy experts, are independent, and the findings and conclusions presented are those of American Progress alone. A full list of supporters is available here. American Progress would like to acknowledge the many generous supporters who make our work possible.
Authors Alex Witt
Senior Director, Strategic Partnerships
Explore The Series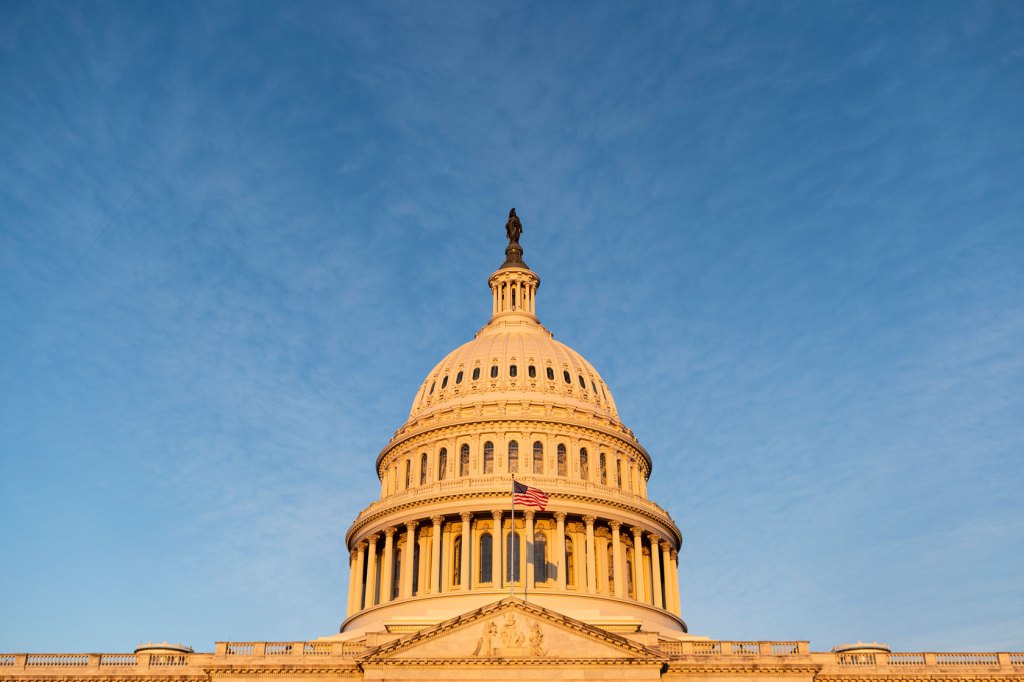 Welcome to "What's Trending?", a weekly newsletter to help progressives answer the age-old questions: What works, and what doesn't? "What's Trending?" cuts through the noise to bring you the best (and worst) of what's happening on social media in the policy space, and explains why it's important.
Previous
What's Trending? The real "losers" and "suckers"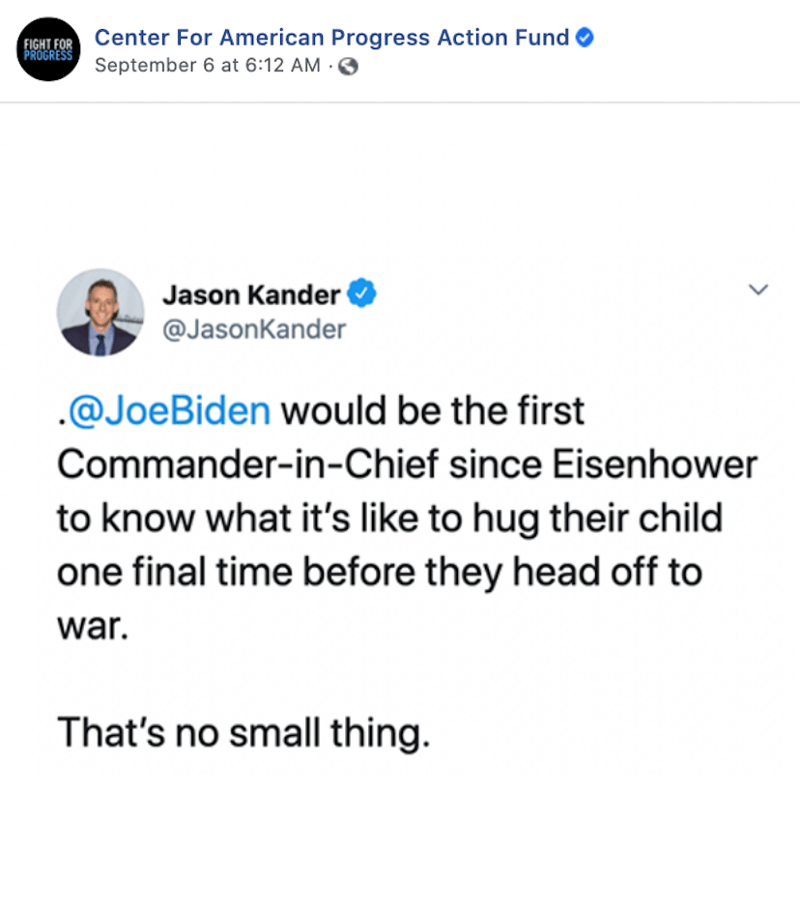 What's Trending? The real "losers" and "suckers"
Next
What's Trending? The fate of the Supreme Court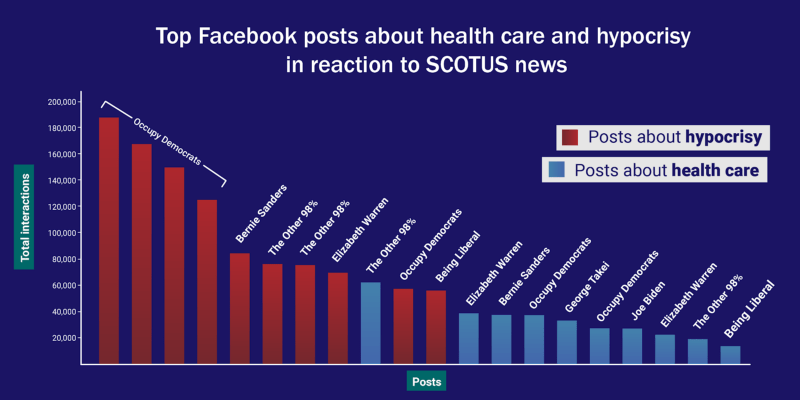 What's Trending? The fate of the Supreme Court