What's Trending? Restoring the soul of social media
Part of a Series
This piece was originally published in the January 20, 2021 edition of CAP Action's weekly newsletter, What's Trending? Subscribe to What's Trending? here.
Hey, y'all.
Happy Inauguration Day! I hope you have your livestream at the ready and a good bottle of champagne chilled. At my house, we're roasting a chicken and putting on real pants to celebrate. It's going to be lovely.
In this week's newsletter, we're going to continue to look at the changing landscape of social media following Trump's deplatforming. And make sure to read all the way to the bottom for a question about the future of What's Trending?.
WHAT'S TRENDING THIS WEEK
Last Thursday, President Biden (wow, it feels great to type that) released the American Rescue Plan — a robust COVID-19 relief package to begin controlling the virus and help the U.S. economy recover. The plan calls for $20 billion in funding to support an overhaul of the nationwide vaccination program and includes targeted economic relief through $1,400 direct payments, an increased federal minimum wage of $15 per hour, emergency funding for state and local governments, and additional support for social services like child care.
WHAT WE'RE HEARING ON SOCIAL
Hallelujah. Since Trump's deplatforming, online misinformation about election fraud went down 73%. Of course, the deplatforming isn't without other consequences: People who have been taken in by misinformation may see the action as further proof of conspiracy against them.
There are important questions to address about what these actions mean for the accounts of other global dictators and despots. And of course, the far-right will continue to organize on alternative platforms. But a 73% decline in misinformation on one of the country's most popular social media platforms is without a doubt a net positive.
The change is apparent in the chart below — the difference between this one and ones shared in this newsletter in previous weeks is stunning.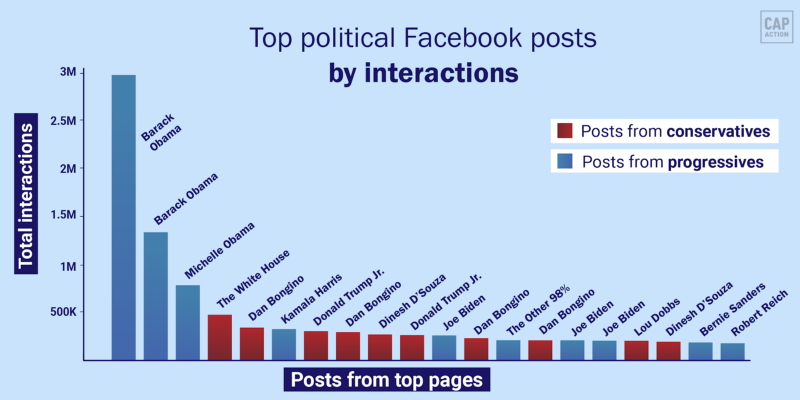 Let's compare to the week before. The number of interactions from the top 10 posts each week declined by 30%. Without Trump's outsized megaphone, these right-wing voices are significantly less powerful, but it's important to remember: Trump's damage on social media is done. He's emboldened many smaller — but still powerful — far-right influencers and exposed them to new audiences. Their impact remains whether they're able to continue doing harm or not.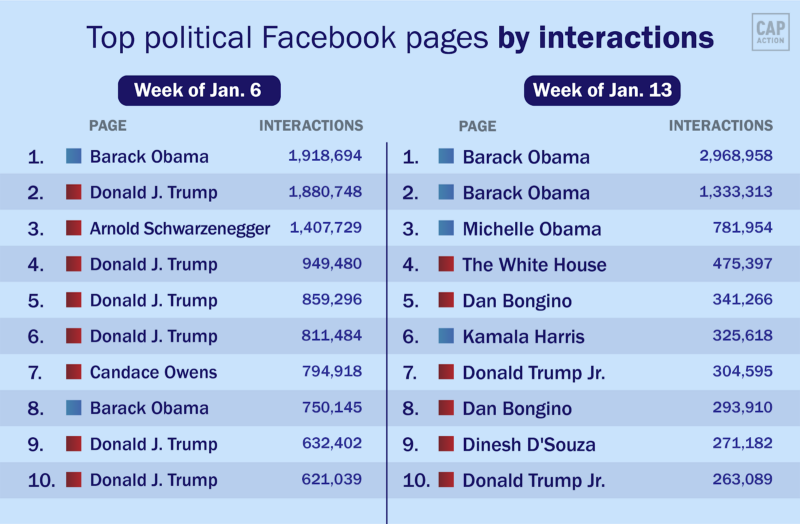 In terms of what the actual content looks like, conservatives remain closely aligned on messaging. Many of the top posts on the right — four of 10 — amplified Trump's video gaslighting the country by stating he did not support the January 6 insurrection. Progressives, meanwhile, celebrated First Lady Michelle Obama's birthday, amplified Biden's American Rescue Plan, and encouraged public health measures to slow the coronavirus pandemic.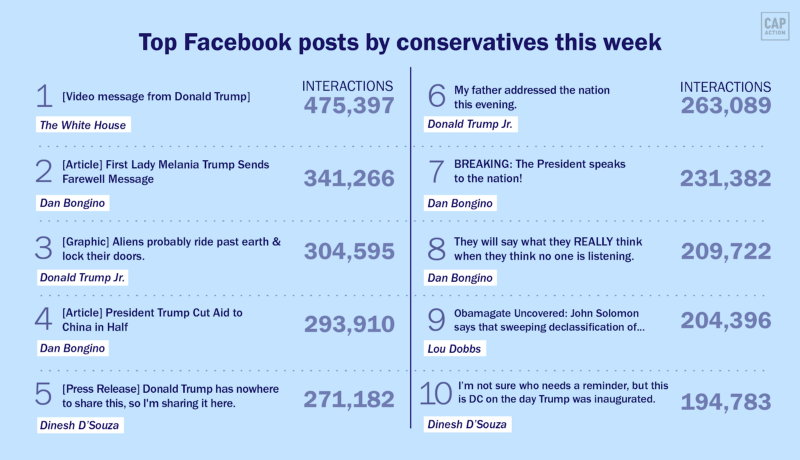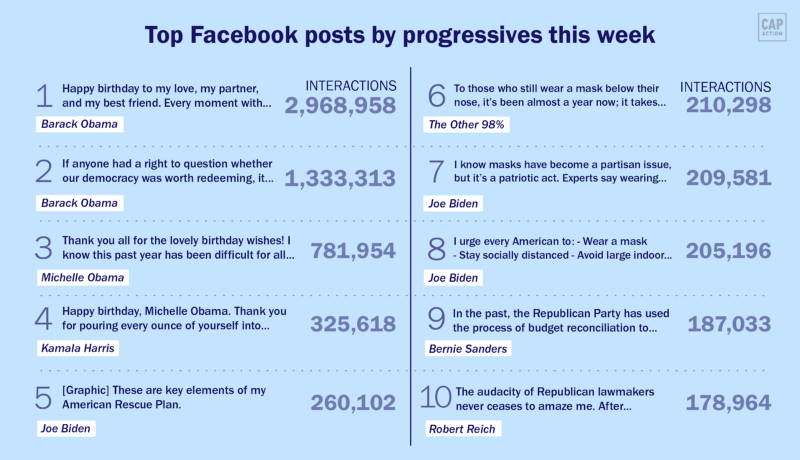 SAY IT WITH ME
The bottom line: Facebook knew these groups were dangerous, and yet, the company continued to recommend them to users ripe for further radicalization.
ON MY RADAR
Today, Joe Biden and Kamala Harris will be sworn in as President and Vice President of the United States! Find a full schedule of today's inaugural celebrations here, and don't forget to join the festivities online (@BidenInaugural) or by watching live on most major networks.
Friday, January 22 is the 48th anniversary of the landmark Supreme Court decision Roe v. Wade. Learn more about the current state of abortion access and the renewed call for abortion justice from All* Above All (@AllAboveAll) here!
ASK ALEX
This week, instead of answering a reader question, I am turning the proverbial table.
With the end of the Trump administration and the (fingers-crossed) beginning of social media companies taking serious action to combat misinformation, what would you like to learn about in What's Trending? Simply respond to this email with your thoughts — I look forward to reading and incorporating them in future newsletters!
Have a great week,
Alex
P.S. Please do forward along to your friends who are interested or encourage them to sign up here.
This newsletter is written by me, Alex Witt (@alexandriajwitt), a progressive political strategist and Dolly Parton enthusiast (she/her). I've managed social media programs for presidential candidates, political committees, progressive advocacy organizations, and more.
The positions of American Progress, and our policy experts, are independent, and the findings and conclusions presented are those of American Progress alone. A full list of supporters is available here. American Progress would like to acknowledge the many generous supporters who make our work possible.
Authors Alex Witt
Senior Director, Strategic Partnerships
Explore The Series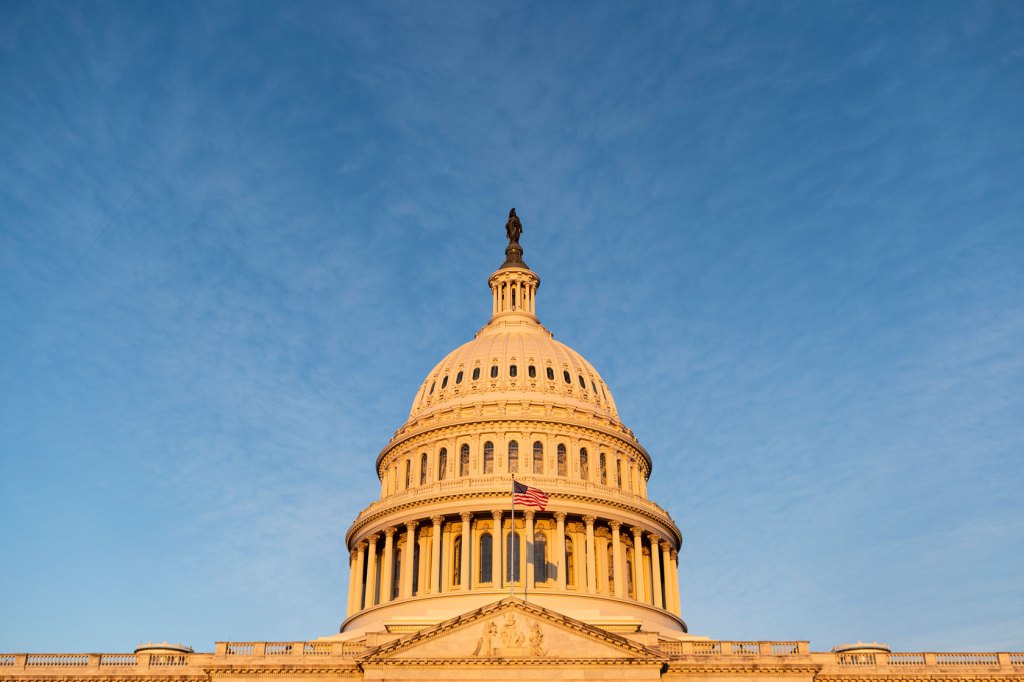 Welcome to "What's Trending?", a weekly newsletter to help progressives answer the age-old questions: What works, and what doesn't? "What's Trending?" cuts through the noise to bring you the best (and worst) of what's happening on social media in the policy space, and explains why it's important.
Previous
What's Trending? Trump's dramatic exit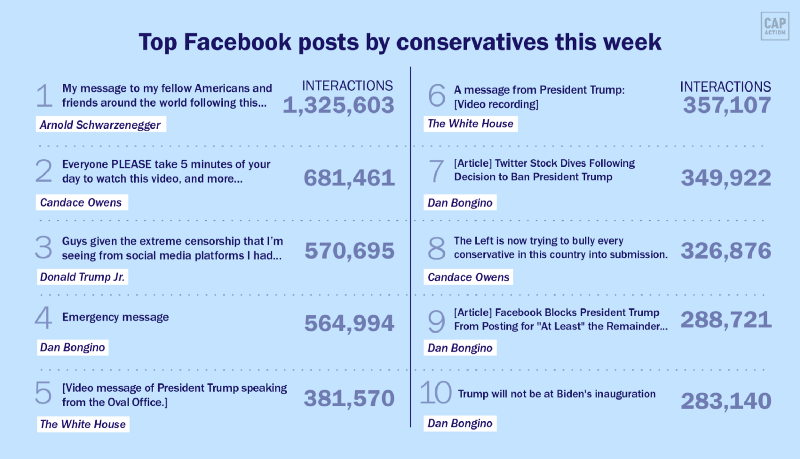 What's Trending? Trump's dramatic exit
Next
What's Trending? A new normal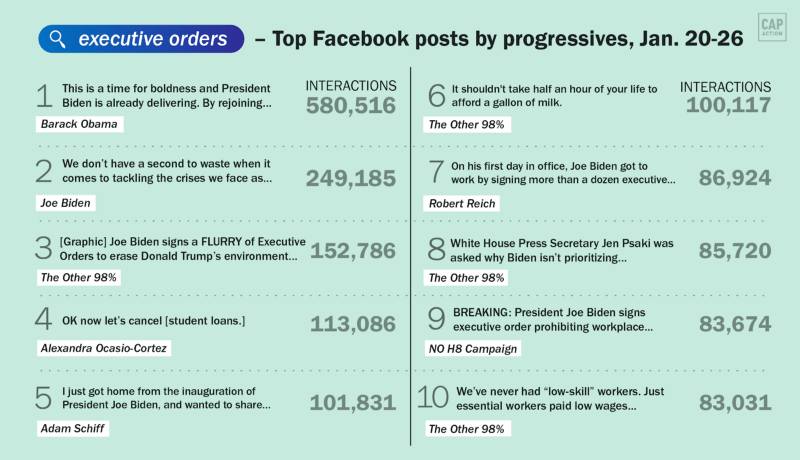 What's Trending? A new normal