What's Trending? The real "losers" and "suckers"
Part of a Series
This piece was originally published in the September 9, 2020 edition of CAP Action's weekly newsletter, What's Trending? Subscribe to What's Trending? here.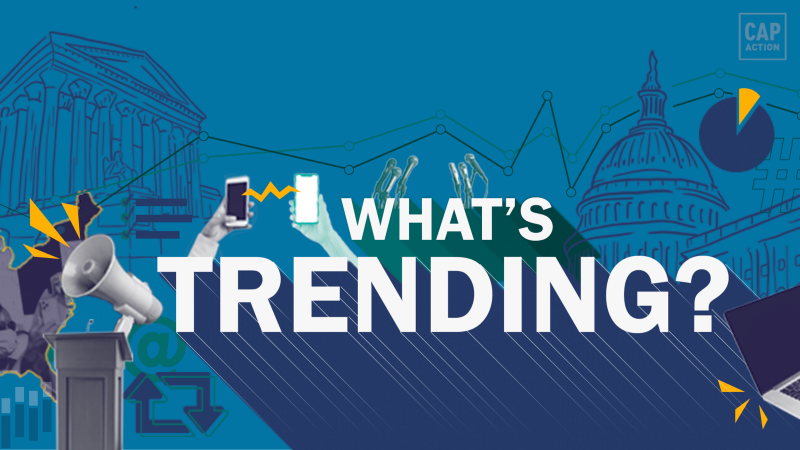 Hey, y'all.
Thanks so much for all your encouraging and kind words regarding our newsletter launch last week. I firmly believe that it's only as good as it is helpful, so please, don't be a stranger. Feel free to reply to this email with questions or feedback.
Did you miss last week's edition of What's Trending? Don't worry — you can read it here.
And without further ado, let's get to it.
WHAT'S TRENDING THIS WEEK
Trump said Americans who died in war are "losers" and "suckers," generating more than 12.6 million Facebook interactions over the weekend.
Nancy Pelosi got a haircut. Nearly 200,000 Americans are dead from the coronavirus, the American economy is in shambles, and yet, the White House played footage of her salon visit on loop during Thursday's press briefing. The top ten Facebook posts about her visit were all from conservative super pages, garnering more than 1.5 million interactions and dominating the week on Facebook until the Atlantic story broke.
WHAT WE'RE HEARING ON SOCIAL
Here are this week's top five Facebook posts on the Left and Right:





5 best-performing Facebook posts by total interactions among 200 of the largest conservative and progressive pages for the week of August 31–September 6 according to CrowdTangle
Five-alarm fire: Jeffrey Goldberg's piece on Trump's disparaging remarks about military service members in The Atlantic immediately took social media by storm when it was published on Thursday, September 3. While progressives denounced the president on Twitter, conservatives took to Facebook to discredit the story. After Trump and his allies have spent 4+ years smearing the press, conservative-leaning Facebook audiences were primed for just such a moment.
Trump's first post on the topic (he would post five more times), received more than 645,000 interactions on Facebook — compare that to the most-interacted with progressive piece on the topic, a post from Joe Biden that earned 86,000 interactions. Over the course of the weekend, conservative posts about the Atlantic story garnered over 2 million interactions (mostly from Breitbart, Mark Levin and Trump himself), while progressives earned only about ⅓ as much, around 650,000 interactions (largely from Joe Biden, Pete Buttigieg and Bernie Sanders).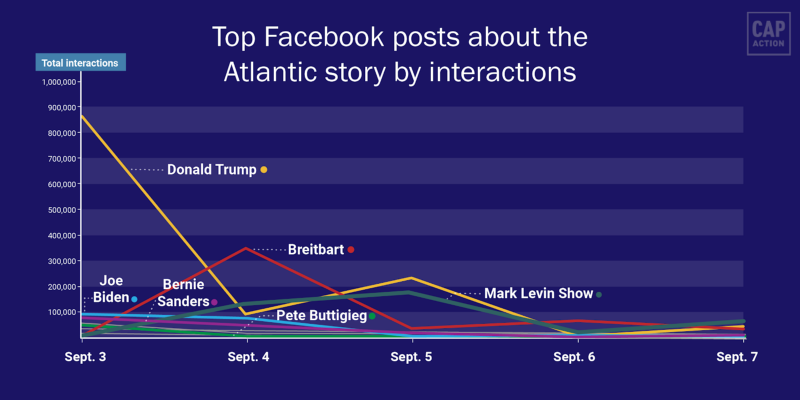 Facebook interactions from top progressive and conservative pages following the publishing of the Atlantic story, according to NewsWhip
And here are the top Facebook posts by interactions from progressive and conservative pages about the Atlantic story, September 3–7.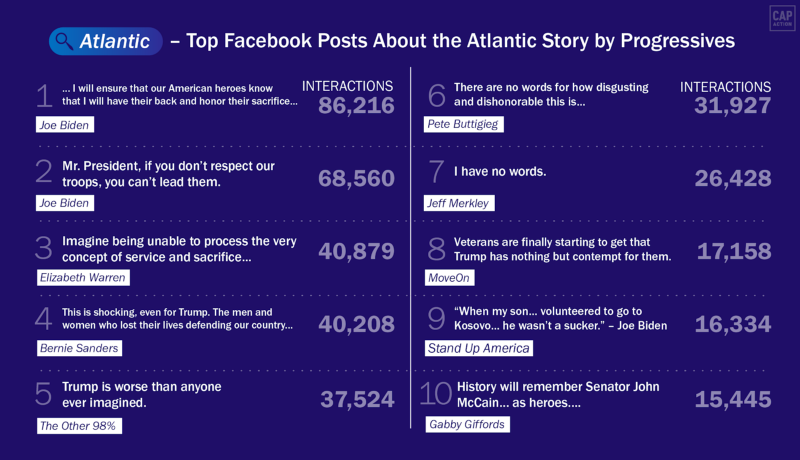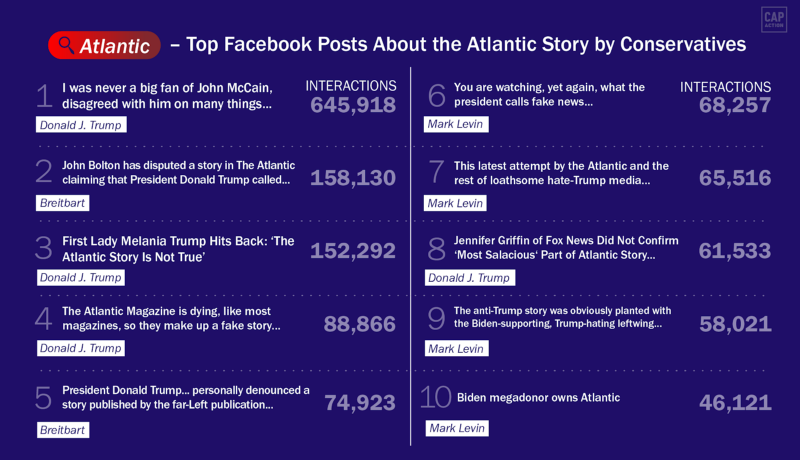 What could progressives be doing to close the divide? First, we have to increase the number of times we post per day on Facebook. Last week, Mark Levin posted 97 times, Breitbart posted 379 times and Ben Shapiro posted a whopping 600 times. Gone are the days of cautiously spacing out carefully crafted videos and visuals — link posts and text-only posts are dominating Facebook, and there's no need to hold back.
Second, progressives should be more aggressive in combating negative stories on Facebook, especially when conservatives are feeding them oxygen. Just because something isn't trending on Twitter doesn't mean the millions of Americans aren't seeing it multiple times a day in their timelines.
And finally, progressives need to speak with one voice. After Trump tried to discredit the Atlantic story on Facebook, other conservative pages took notice. Suddenly, everyone from Breitbart to Mark Levin and Ben Shapiro had joined in.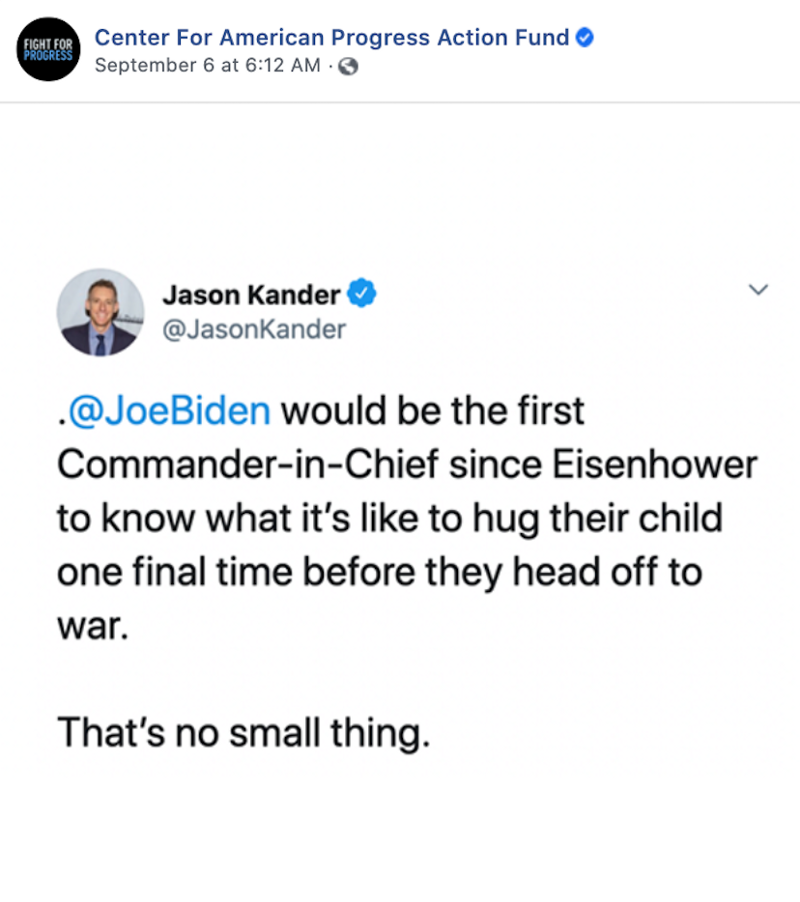 Here's a great example from Jason Kander, who has been one of the progressive movement's most powerful advocates for demanding dignity for American service members. The real suckers and losers are those who don't understand the weight of their sacrifice.
SAY IT WITH ME
Last week, Facebook announced a series of new steps it will take to protect against election interference, including banning new political ads in the week leading up to the presidential election and attaching an informational label to content that seeks to delegitimize the outcome of the election or the legitimacy of voting methods. Almost immediately, Trump posted on the platform, illustrating just how insufficient these steps are.
Adding an information link to a post that questions the legitimacy of vote by mail and undermines our democracy is not an acceptable solution.
Repeat after me: It's organic disinformation — not just political ads — that Facebook needs to prioritize addressing.
ON MY RADAR
Health Care Voter kicked off a digital town hall series, "What's at Stake?," last week: a nine-episode series featuring conversations about Americans and health care. Join them on Instagram Live today for a discussion on race and Medicaid.
Friday is the 19th anniversary of the 9/11 terrorist attacks. Both Trump and Biden will travel to Shanksville, PA, the site of the Flight 93 National Memorial, to mark the anniversary.
Tuesday, September 15 begins National #LatinxHeritageMonth! The celebration continues through October 15 and recognizes the contributions of the Latinx community throughout our country's history. Check out this toolkit from Voto Latino to learn more about how you can celebrate.
ASK ALEX
A reader writes, "who tf is dan bongino?"
I'm so glad you asked.
Dan Bongino is a former Secret Service agent, former NYPD officer and a conservative radio host. He regularly appears on Fox News and has a Facebook following of more than 3 million people and a Twitter following of more than 2 million. His page regularly features in the 10 top-performing U.S. Facebook posts. A few of his greatest hits include writing the book on "Spygate," perpetuating antifa conspiracy theories and buying an ownership stake in far-right social media company, Parler.
Talk soon,
Alex
P.S. Please do forward along to your friends who are interested or encourage them to sign up here.
This newsletter is written by me, Alex Witt (@alexandriajwitt), a progressive political strategist and Dolly Parton enthusiast (she/her). I've managed social media programs for presidential candidates, political committees, progressive advocacy organizations, and more.
The positions of American Progress, and our policy experts, are independent, and the findings and conclusions presented are those of American Progress alone. A full list of supporters is available here. American Progress would like to acknowledge the many generous supporters who make our work possible.
Authors Alex Witt
Senior Director, Strategic Partnerships
Explore The Series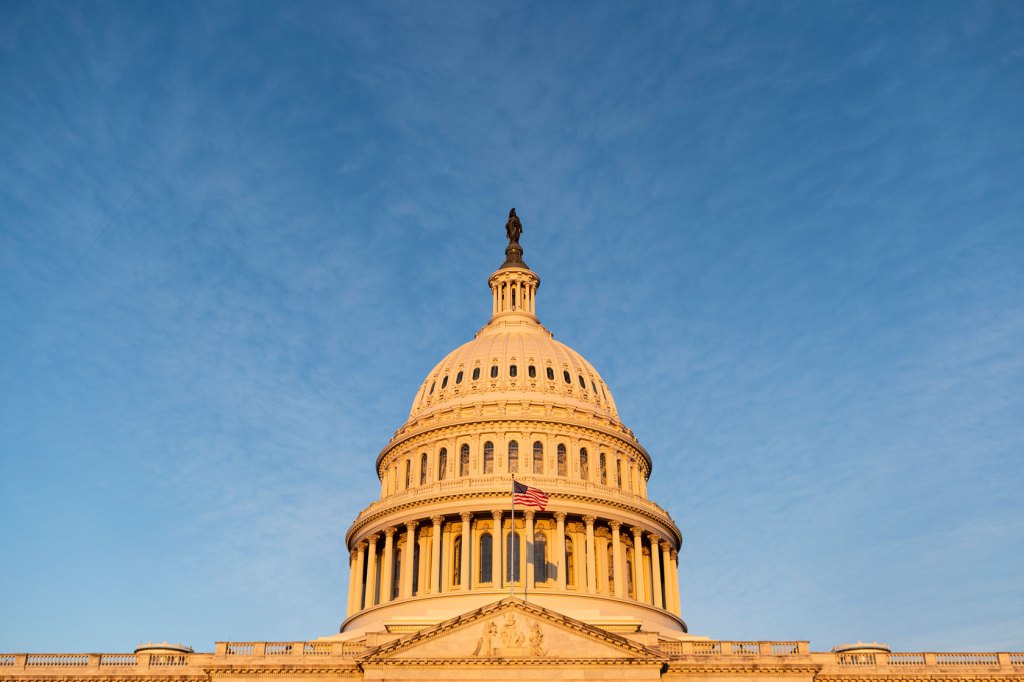 Welcome to "What's Trending?", a weekly newsletter to help progressives answer the age-old questions: What works, and what doesn't? "What's Trending?" cuts through the noise to bring you the best (and worst) of what's happening on social media in the policy space, and explains why it's important.
Previous
What's Trending? The final sprint to Election Day
What's Trending? The final sprint to Election Day
Next
What's Trending? Existential crises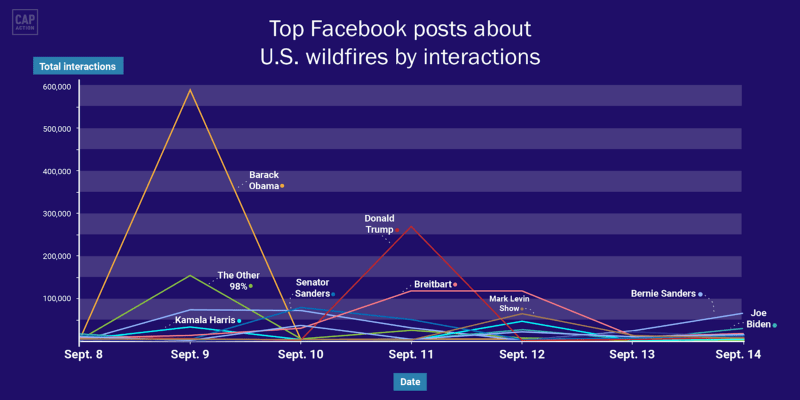 What's Trending? Existential crises