What's Trending? The temperature
Part of a Series
This piece was originally published in the July 2, 2021 edition of CAP Action's weekly newsletter, What's Trending? Subscribe to What's Trending? here.

Hey, y'all.
Ever see a tweet that stops you in your tracks? Here's one that got me: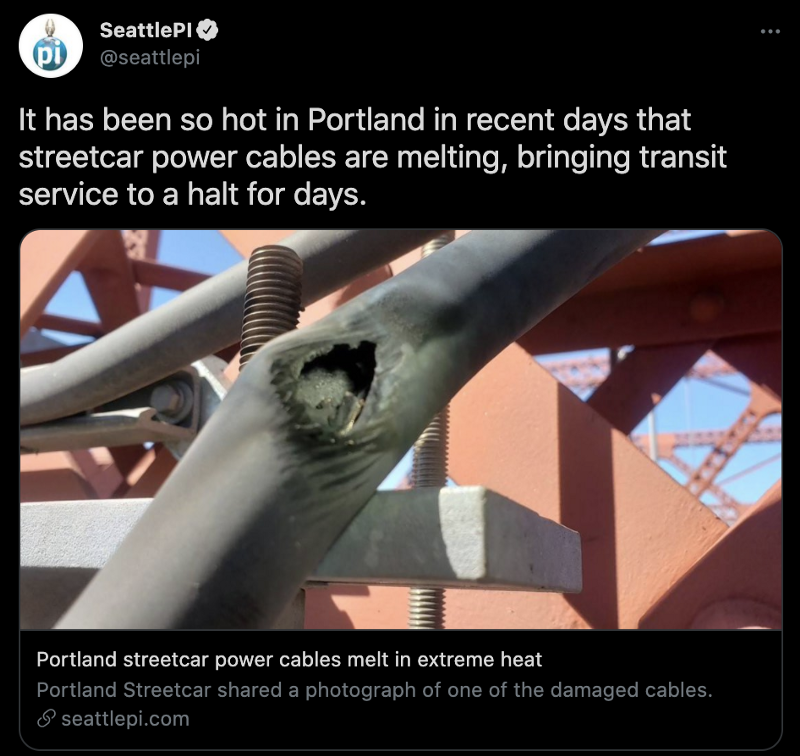 This week, we'll look at conversation about extreme weather and how progressives and conservatives are messaging it.
But first, did you miss the latest edition of What's Trending? Don't worry — you can read it here.
WHAT'S TRENDING THIS WEEK
Infrastructure: Last week, President Biden announced that a deal on a bipartisan infrastructure package had been reached.
Climate crisis: Congress is negotiating how best to tackle the crisis, and Americans across the country are living it. The Pacific Northwest has been experiencing record breaking temperatures, with many other parts of the country not far behind.
SCOTUS: Yesterday, the Supreme Court issued the last two opinions of its term. The court ruled 6–3to uphold voting restrictions put in place in Arizona, claiming the restrictions did not violate the Voting Rights Act of 1965. In another 6–3 decision, the court ruled that states cannot require nonprofits to report the identities of major donors.
WHAT WE'RE HEARING ON SOCIAL
This past week, top posts from conservatives included transphobic content about Olympic athletes and posts disparaging the teaching of critical race theory in schools. Conservatives' top post was an "open discussion" thread from Breitbart, a tactic the page uses often to promote engagement.
On the left, a post from President Obama celebrating the college graduation of a man for whom he granted clemency while president was the most interacted with. Robert Reich earned three of the top 10 posts with content about the filibuster, a childhood photo, and a screenshot of a tweet by Rep. Alexandria Ocasio-Cortez on the filibuster.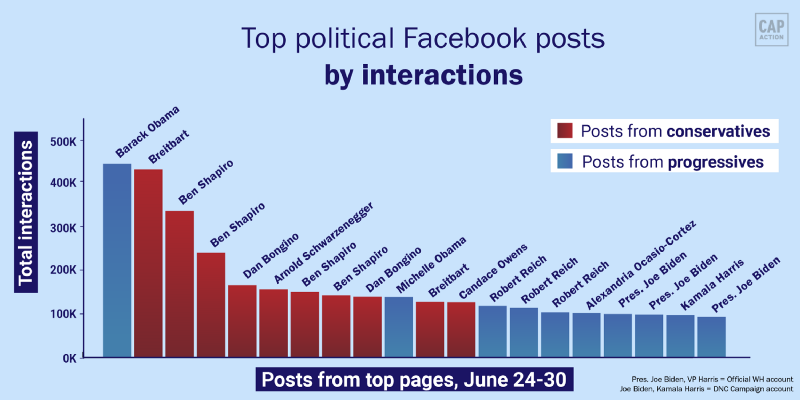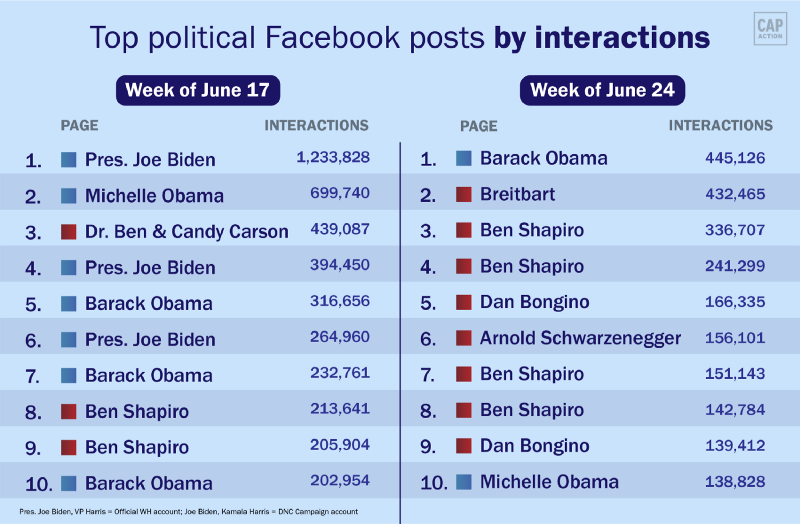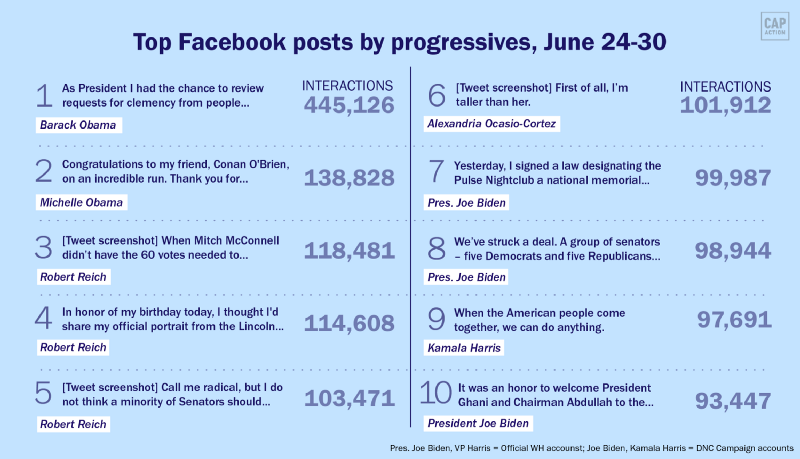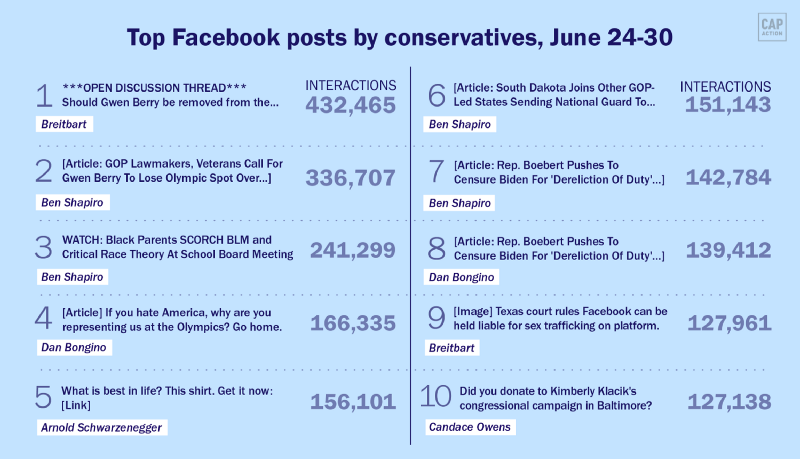 DEEP DIVE
As you can see below, climate content didn't perform as well as other popular topics, however, over the past week it doubled in daily interactions from about 250,000 to 500,000.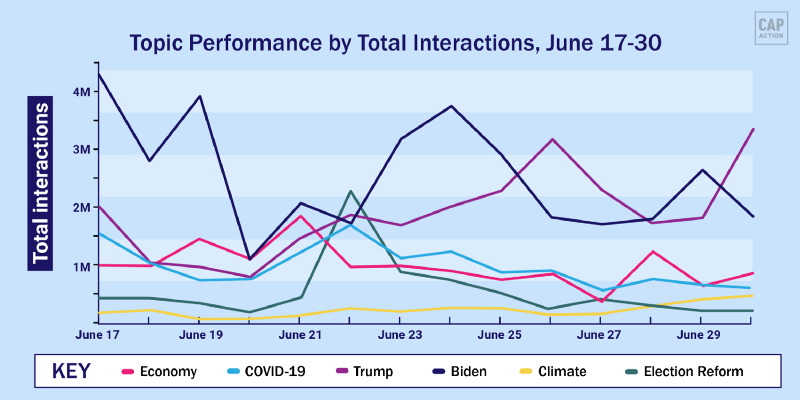 When we isolate posts to those from political pages regarding climate and extreme weather, we find that the key points emphasized were: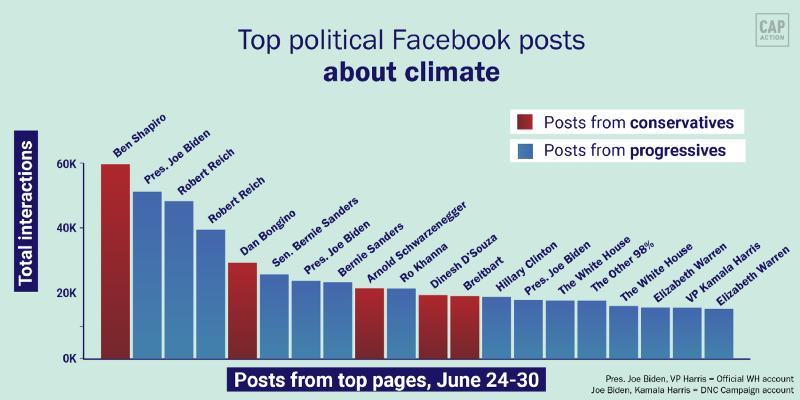 And while normally, the top Facebook posts about policy are published by the president, vice president, and/or the White House, this week we saw a variety of messengers on climate including Ro Khanna, Bernie Sanders, Hillary Clinton, and Elizabeth Warren.
When conservatives did weigh in on climate, they tried to muddy the conversation by tying progressive work on climate to the heartbreaking collapse of a Florida condo building or by highlighting electric grid issues in California and attempting to blame those on electric vehicles.
Thanks for reading,
Alex
P.S. Please do forward along to your friends who are interested or encourage them to sign up here.
This newsletter is written by me, Alex Witt (@alexandriajwitt), a progressive political strategist and Dolly Parton enthusiast (she/her). I've managed social media programs for presidential candidates, political committees, progressive advocacy organizations, and more.
The positions of American Progress, and our policy experts, are independent, and the findings and conclusions presented are those of American Progress alone. A full list of supporters is available here. American Progress would like to acknowledge the many generous supporters who make our work possible.
Authors Alex Witt
Senior Director, Strategic Partnerships
Explore The Series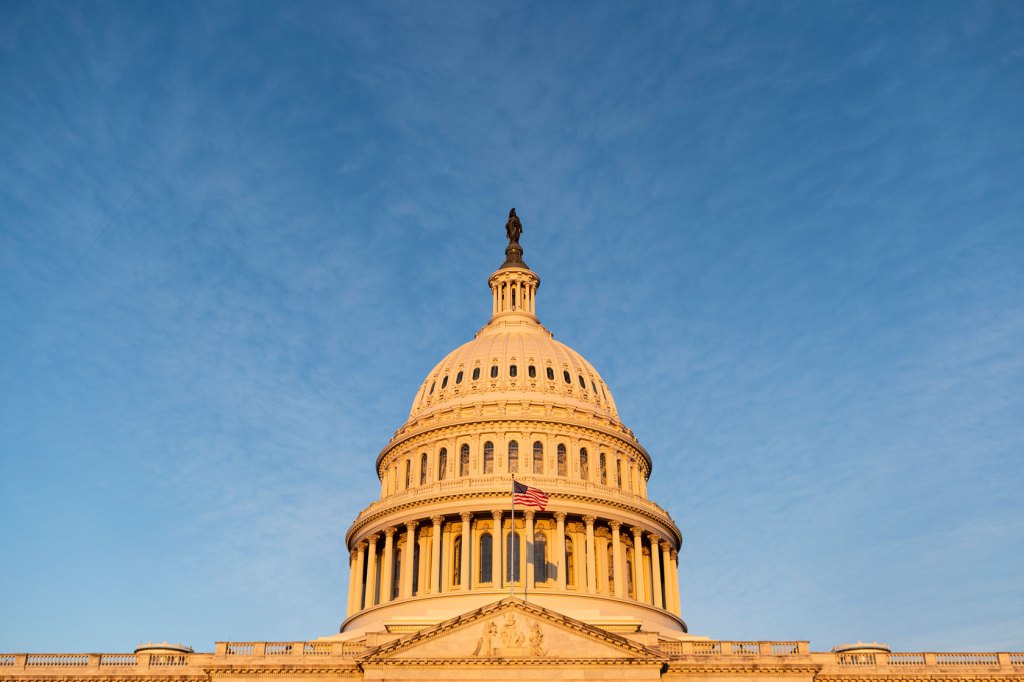 Welcome to "What's Trending?", a weekly newsletter to help progressives answer the age-old questions: What works, and what doesn't? "What's Trending?" cuts through the noise to bring you the best (and worst) of what's happening on social media in the policy space, and explains why it's important.
Previous
What's Trending? Echo chambers
What's Trending? Echo chambers
Next
What's Trending? Critical race theory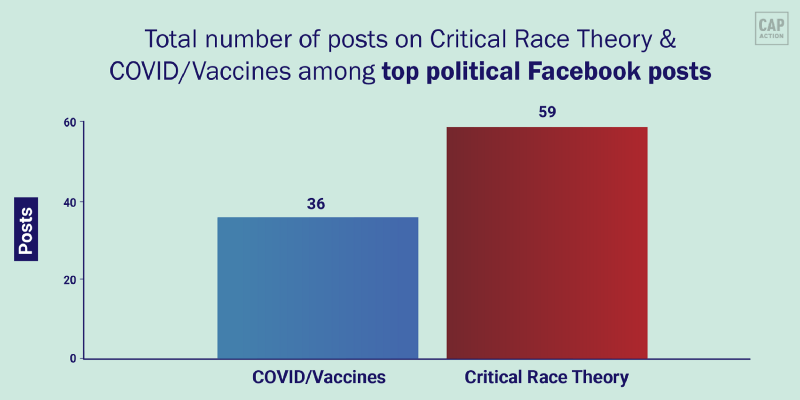 What's Trending? Critical race theory