Would Romney Really Kill Big Bird?
What does Gov. Romney's proposal to eliminate the federal appropriation for public broadcasting actually mean for Big Bird's livelihood?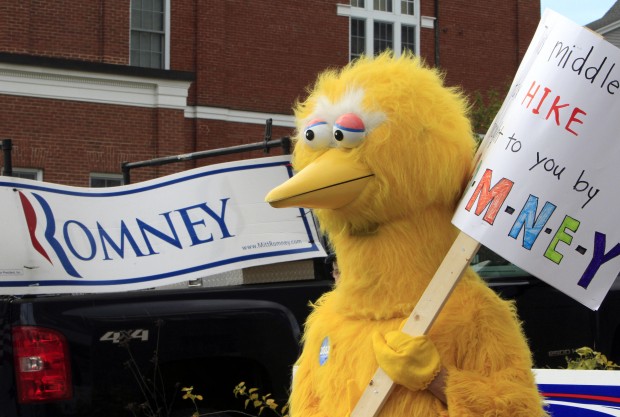 This column was originally published in The Huffington Post.
It is unfortunate that fact checking the fact checkers is such a growing industry today. Perhaps it's because we have become so contentious as a society that virtually no one seems to agree with anyone on anything. But perhaps it's also because some of the fact checkers have such a novel perspective on the issues they wish to comment on. That certainly strikes me as the case with respect to The Washington Post's "Fact Checker" columnist Glenn Kessler's recent dismissal of Obama campaign allegations that Republican presidential candidate Mitt Romney's pledge to unfund the Corporation for Public Broadcasting was an attack on Big Bird—one of the main characters on the PBS children's show "Sesame Street."
The question isn't whether Gov. Romney wants to eliminate the $445 million in annual support that the federal government provides to public broadcasting—Gov. Romney freely agrees that is his intent. The question is, rather, where would that leave Big Bird?
Kessler bases much of his argument on comments from Sherrie Westin, a political appointee in the George H.W. Bush administration who now works with Sesame Workshop—the nonprofit organization behind the production of Sesame Street. She told CNN:
Sesame Workshop receives very, very little funding from PBS. So, we are able to raise our funding through philanthropic, through our licensed product, which goes back into the educational programming, through corporate underwriting and sponsorship.
Sesame Workshop's IRS Form 990 shows that the Workshop in fact got nearly $8 million directly from government grants—not an inconsequential sum. I am told that the Workshop received a total of $1.5 million directly from the Corporation for Public Broadcasting. In addition, the Workshop gets about $50 million a year from licensing the sale of products such as replicas of Sesame Street characters that were developed in large part from earlier government grants.
Sesame Workshop—once the Children's Television Workshop—is in fact a story that underscores the important role that public investments make in our society. Started in the 1960s, half of the original support for the Workshop came from the U.S. Office of Education with additional support from the Corporation for Public Broadcasting and the National Institute of Mental Health. Over time it became so iconic that it easily attracted more and more private-sector sponsorship and its programming not only was a mainstay of daytime television here in the United States but also around the world. The Workshop began collecting licensing fees from television networks in Europe, Asia, and elsewhere. So perhaps it is true that because of a very smart investment by the federal government, the entity it helped create may be able to sustain itself without direct continued federal support.
But there is no question at all that the Romney proposal would put at serious risk many of the stations that make it possible for so many children around the country to see Big Bird. If these stations are forced to close their doors and turn off their transmitters, Big Bird will be dead in the living rooms they once reached.
Of course it is important to note that the Obama campaign was not really talking about Big Bird per se, but rather about all of the wonderful programing that can be found on public broadcasting and not elsewhere in commercial television. The key to the future of that kind of programming is really not about sustaining an educational idea that is now nearly half a century old, but instead in finding and funding the future television innovators. That is the only way public television can be as fresh and relevant in the 21st century as it was in the 20th. And while the one-liner and 30-second commercial medium through which all campaigns must labor does not allow that kind of explanation, that is exactly what the Obama campaign meant by "killing Big Bird."
If the Post is in need of issues that deserve fact checking, they should examine Gov. Romney's rationale for this homicide. In his own words, he doesn't want to "borrow money from China to pay for it." First of all, there is no need to borrow money from anyone to pay for public broadcasting or any other item in the federal budget. We can pay our own bills. The first step would be for people who could easily pay more taxes to start paying at or above the rate that most other Americans pay.
But secondly, contrary to all the well-worn political rhetoric of the past year, we are not dependent on the Chinese to finance our debt as data from the past year illustrate. The St. Louis Federal Reserve reports that U.S. public debt grew from $14.3 trillion to $15.9 trillion between June 2011 and June 2012. During that same period the U.S. Treasury reports that Chinese holdings of U.S. Treasury debt declined by $165 billion. This may be a great bugaboo for those trying to place their arguments against government spending on steroids, but it is simply not factual.
As I explained in a paper several years ago, the magnitude of our borrowing from China is a direct function of the size of our trade imbalance not our fiscal deficit. The Chinese continue to loan the U.S. large amounts of money but they now choose to direct that lending toward corporate bonds, real estate, and the purchase of private businesses rather than U.S. Treasuries. As the Chinese have redirected their investments away from the Treasury market, others have entered and yields have actually fallen.
I agree that we should view the growing role of the Chinese in U.S. markets with concern. But we should also recognize that it is a function of our trade policy and not our fiscal policy. Each time we run a trade deficit, an equally large piece of American wealth—either public or private—falls into the hands of the Chinese. That ongoing transfer of ownership of America is driven in part by the dismantling of U.S. businesses, the selling off their various pieces and the shipping the manufacturing they once performed to factories in Jiangsu, Guangdong, Shandong, Shanghai, and Zhejiang. That is something that the person now threatening to terminate the "public" side of public television should be quite familiar with.
Scott Lilly is a Senior Fellow at the Center for American Progress Action Fund.
The positions of American Progress, and our policy experts, are independent, and the findings and conclusions presented are those of American Progress alone. A full list of supporters is available here. American Progress would like to acknowledge the many generous supporters who make our work possible.
Authors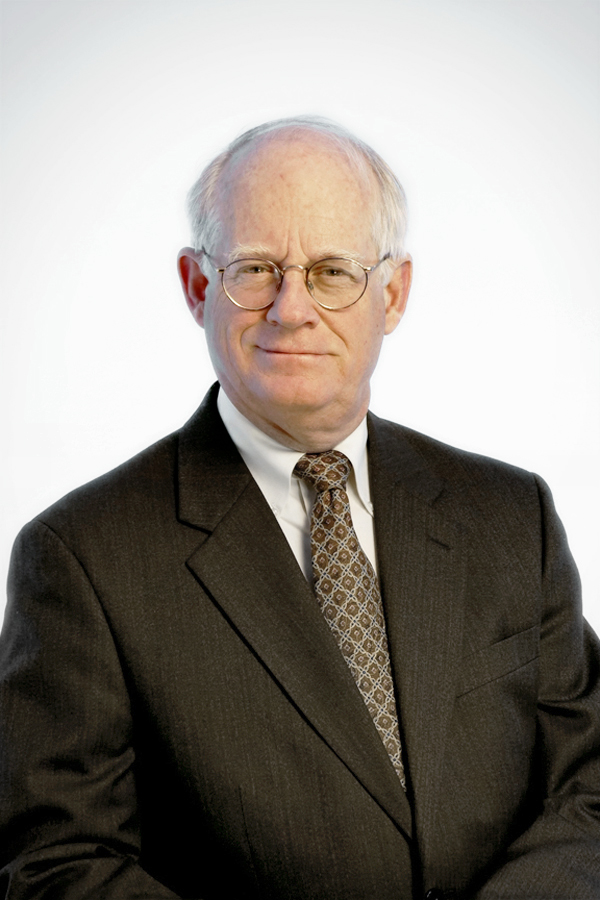 Scott Lilly
Senior Fellow