VIDEO RELEASE: ThinkProgress and Half in Ten Video on the Real Hunger Games Proposed by House Republicans
Watch the video here.
Washington, D.C. — The House of Representatives will vote this week on a package that includes draconian cuts to programs that protect the most vulnerable Americans. In anticipation of the vote, ThinkProgress and Half in Ten released a new video that combines footage from the latest book-to-movie sensation, The Hunger Games, with key information about the real hunger games impacting millions of Americans.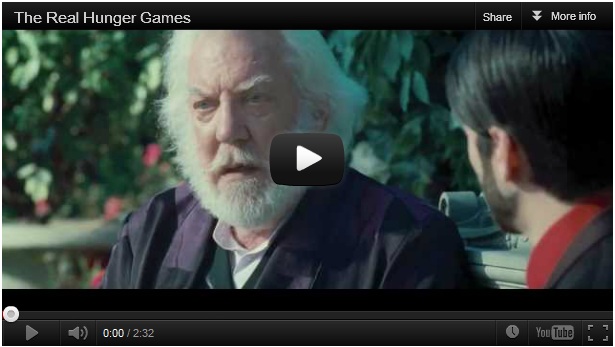 Just as how, in The Hunger Games series, the wealthy people of the Capitol leverage their power to create a game only they can win, conservatives in Washington continue to write a rulebook that favors the rich. They seek to preserve the "invisible benefits"—the tax breaks, loopholes, and subsidies that benefit the wealthy—at the expense of programs that create jobs and help low-income families feed their children and boost our economy.
The House vote this week could cut $36 billion from the Supplemental Nutrition Assistance Program. Cuts of this magnitude will impact every household seeking nutrition assistance, the overwhelming majority of which have a member who is elderly, disabled, a child, or working poor. Two million people would lose all of their benefits, and 44 million others would see their benefits reduced; 280,000 schoolchildren would lose automatic access to their free school breakfasts and lunches.
Watch the video here.
See also:
To speak with experts on this topic, please contact Madeline Meth at mmeth@americanprogressaction.org or 202.741.6277.
###