"It's impossible to overstate the damage."

Trump's erratic trade-war-by-tweet had serious consequences today, sending soybean stocks into a tailspin.
But his irresponsible behavior isn't just hurting the stock market. Farmers across the country are paying the price, like Les from Wisconsin.
Share this video on Facebook and Twitter to illustrate how Trump is hurting American farmers: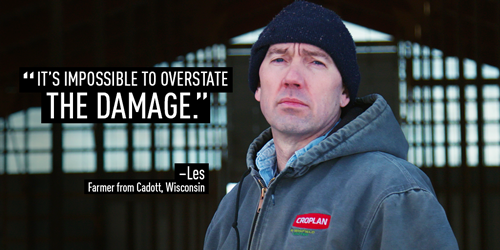 The obstruction continues

Today, more than 370 former prosecutors released a statement with their unambiguous interpretation of the Mueller report: were it not for Department of Justice rules preventing the indictment of a sitting president, the evidence would "result in multiple felony charges for obstruction of justice."
The letter echoes many of the arguments made by the Moscow Project and others that the Mueller report was, in essence, an impeachment referral.
No wonder Trump and Barr are trying so hard to prevent the truth coming out: