Early Childhood Policy
We are committed to advancing progressive policies with bold, family-friendly solutions that equitably support all children, families, and early educators.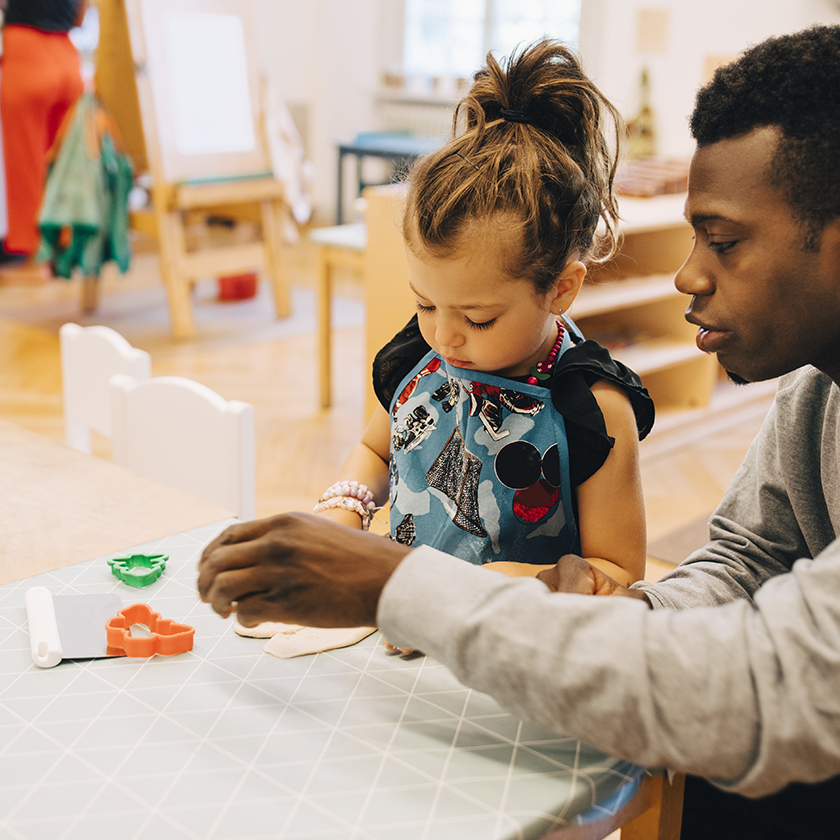 What We're Doing
Ensuring access to affordable early care and education
Half of all Americans live in neighborhoods classified as child care deserts with little to no access to child care. We promote bold policy solutions to the child care crisis that will expand access and affordability, bringing an inclusive and racially equitable vision to life.
Building family economic security through child care
Child care is an investment in economic infrastructure, and lack of public investment negatively affects parent workforce participation, family economic security, and the U.S. economy. We need to establish comprehensive solutions that invest in all families.
Promoting quality of early care and education
Family-friendly policy solutions should respect the inherent values and rights of parents, infants, toddlers, preschoolers, and the early education field. We promote progressive policies that support the well-being of our youngest children and high-quality early learning in all communities.
Partner Projects
CAP works in partnership with allied early childhood advocates across the country to expand access to quality, affordable child care and early learning opportunities. StateOfChildCare.org and the Grassroots Movement for Child Care and Early Education are two collaborative initiatives that bring together the expertise of allies in early learning.
About our team
The Center for American Progress' Early Childhood Policy team is committed to creating and advancing progressive policies centered on bold, family-friendly solutions that equitably support all children, families, and early educators. Key components of the team's work include building actionable, inclusive, and racially equitable policies that serve all families regardless of income, geographic location, ability, gender, or race; believing in and supporting the inherent value and rights of young children (infants, toddlers, and preschoolers); valuing the early childhood teaching profession by providing livable wages and additional workforce supports; and building new systems with equitable investments in families.