42+ Americans die every hour from COVID-19
This piece was originally published in the July 29, 2020 edition of CAP Action's daily newsletter, the Progress Report. Subscribe to the Progress Report here.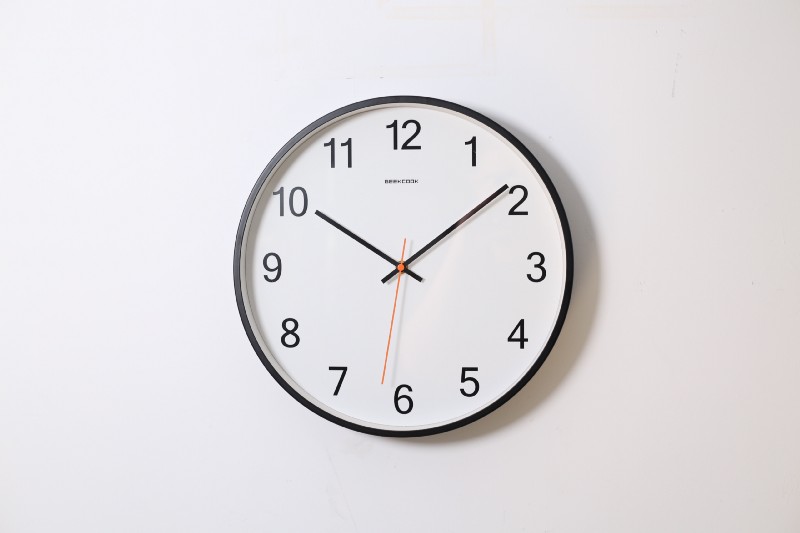 150,000
— The number of Americans who have died from COVID-19
Every hour, more than 42 people in the U.S. die from COVID-19.
It didn't have to be like this. There is blood on Trump's hands.
Share this graphic on Twitter and Facebook to get the facts out: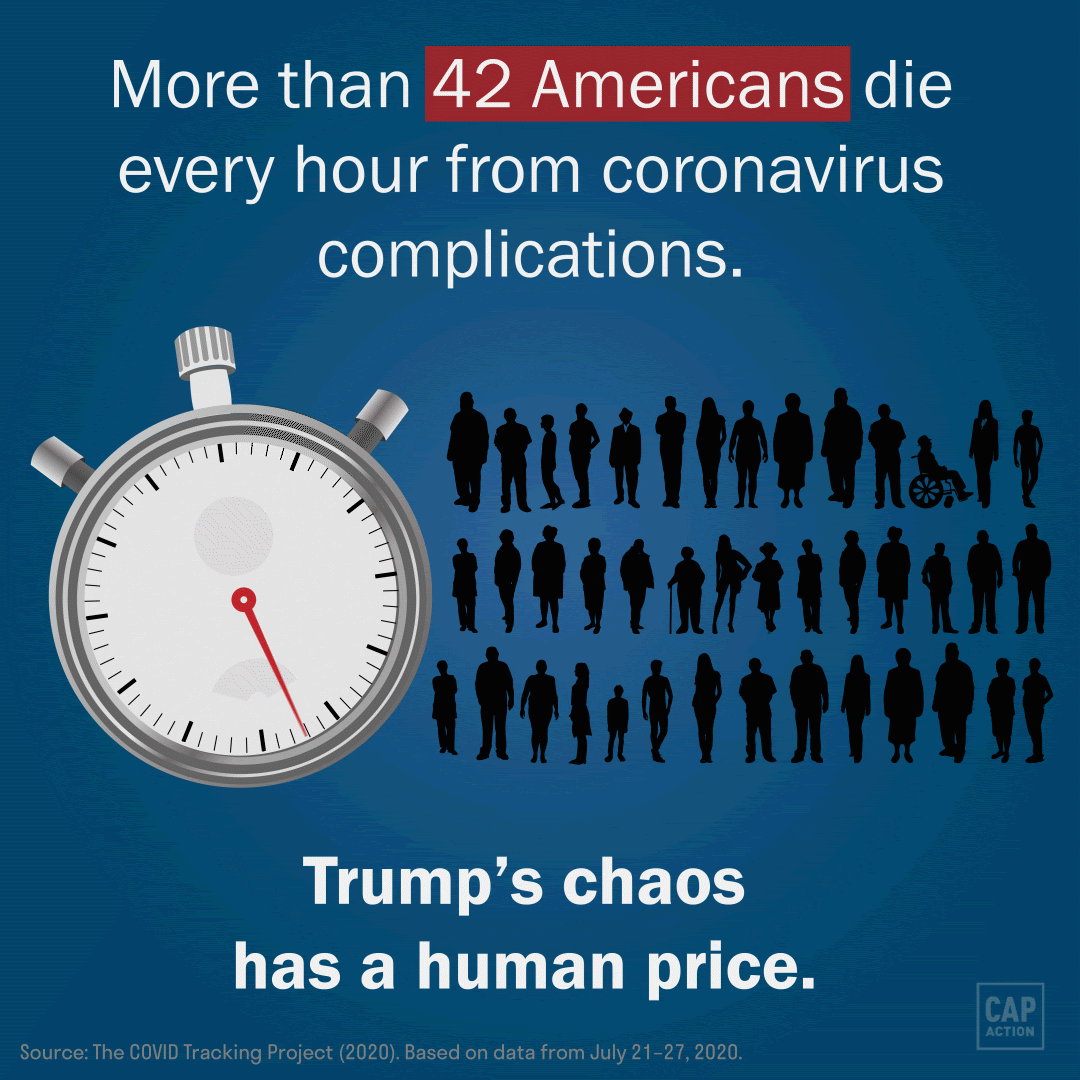 IN THE NEWS
New polling shows that Americans are on board with a robust stimulus package that meets the moment. In a survey out today from Data for Progress, respondents from across the country support additional federal spending and are more worried about a rushed reopening than they are about the cost of helping struggling Americans. Check out the full breakdown here.
As the U.S. passes 150,000 coronavirus deaths and Texas hospitals are overrun by surging cases, Trump stopped by the Lone Star State to speak to an oil company and hold a fundraiser with wealthy donors today. Attendees could pay $50,000 for a photo opportunity with President Trump or $100,000 to participate in a roundtable discussion. Trump's visit comes amid recent reports that business backed or owned by his associates and family members as well as donors with close ties to his administration have become major beneficiaries of the Small Business Administration's Paycheck Protection Program (PPP), which was meant to help small businesses stay afloat and to keep employees on payrolls during the coronavirus pandemic.
Congressman Louie Gohmert (R-TX), who has made a point of not wearing a mask when strolling the halls of the Capitol, tested positive for COVID-19 this morning. Gohmert was scheduled to accompany Trump on his trip to Texas, but was fortunate enough to receive a coronavirus screening (and the results) at the White House before leaving — something many Americans are still waiting days and weeks for. Just yesterday, he was seen walking maskless alongside Attorney General Barr after his testimony on the Hill. Gohmert has also reportedly required his staff to work in-person during the pandemic despite the obvious safety risks. Upon hearing of his positive test results, Gohmert baselessly suggested that his recent decision to start wearing a mask could be the reason he's infected. "If I hadn't been wearing a mask so much in the last 10 days or so, I really wonder if I would have gotten it." Outrageous.
Like the Progress Report? Our team relies on the support of grassroots progressives like you. Chip in $5 or whatever you can to power our work.
IN CASE YOU MISSED IT
Mitch McConnell's newest attempt at a stimulus package is facing criticism from hunger advocates for failing to extend funding for food assistance programs. These programs have experienced a surge in demand amid the financial hardships many Americans have faced throughout the pandemic. Meanwhile, the proposal includes a tax break for fancy corporate lunches that comes with a $3 billion price tag.
Amid the ongoing debate over schools reopening, coronavirus is already on college campuses. At least 6,300 confirmed cases of coronavirus have been linked to college campuses. School hasn't even begun yet, and the looming fall semester could make matters even worse without a comprehensive safety plan.
During his recent call with Vladimir Putin, Trump didn't bother to ask about allegations of Russian bounties on American troops. In an interview with Axios this morning, Trump dismissed the idea that he should have pressed Putin on the subject, saying it was "a phone call to discuss other things." It's not clear what could be more important to the U.S. President than the lives and safety of Americans. On a related note, Russia is reportedly spreading coronavirus misinformation in the U.S. and helping Trump's campaign…AGAIN.
WHAT WE'RE READING
Got plans for happy hour this Friday? We do. Join Stacey Abrams and Cory Booker for a virtual discussion on where progressive priorities lie during the pandemic.
The positions of American Progress, and our policy experts, are independent, and the findings and conclusions presented are those of American Progress alone. A full list of supporters is available here. American Progress would like to acknowledge the many generous supporters who make our work possible.