How Biden plans to combat the climate crisis
Part of a Series
This piece was originally published in the April 22, 2021 edition of CAP Action's newsletter, the Progress Report. Subscribe to the Progress Report here.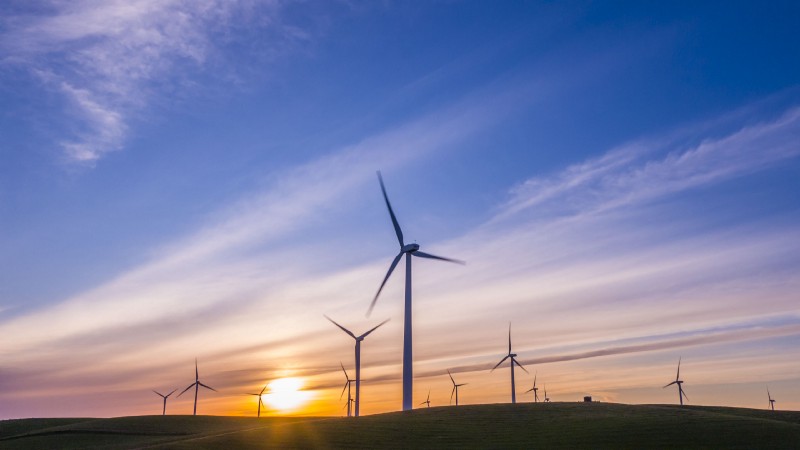 "We are in an urgent fight for our future."
— Interior Secretary Deb Haaland
Today is Earth Day, so we're breaking down some of President Biden's latest plans to fight the climate crisis and put our country on the path toward a sustainable future by creating jobs and delivering environmental justice.
???? First up, some exciting news: This morning, Biden announced that he will aim to cut U.S. carbon pollution in half by 2030.
That's nearly DOUBLE our previous commitment.
Share this graphic on Twitter and Facebook to get the facts out: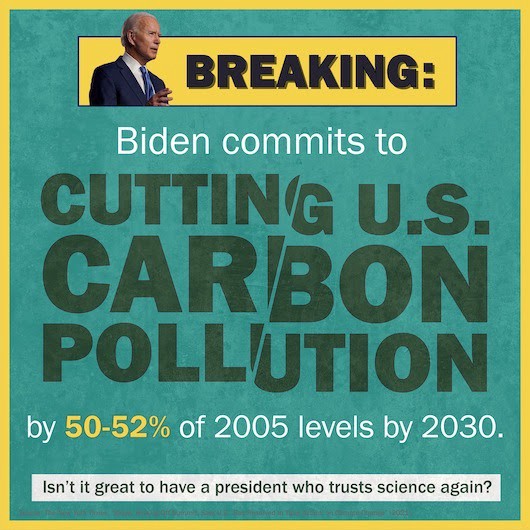 IN THE NEWS
The New York Times reported this morning that climate change could cost the world economy $23 trillion over the next three decades. This dire warning — coupled with endless other warning signs in the form of rising temperatures, melting ice caps, and receding shorelines — comes on Earth Day, of all days. It also comes after a year full of heightened severe weather, rampant wildfires, and devastating hurricanes wreaking havoc across the United States. Climate change isn't some threat of the future — it's already here.
By now, the urgency of the climate crisis is probably not new information to you. But what has changed is that after four years of Trump's inaction, we may finally be prepared to tackle it. The Biden administration is full of people who are ready to treat climate change like the emergency that it is: Interior Secretary Deb Haaland, Energy Secretary Jennifer Granholm, and EPA Administrator Michael Regan, to name a few. That's not to mention the thousands of non-political scientists and experts working throughout the government who are no longer operating under climate-denying, fossil fuel-loving leadership.
President Biden himself has also indicated that he's prepared to take this crisis seriously. The White House hosted a climate summit today, which brought together dozens of world leaders to discuss the climate crisis and how to preempt further harm caused by carbon pollution that's led to rising global temperatures and environmental depletion.
In the weeks and days leading up to the summit, Biden has also been rolling out various climate-related policy proposals and setting ambitious goals to ensure we are doing everything we can here at home to curb this crisis — and to underscore that tackling the climate crisis head-on means creating jobs, improving public health, and boosting our economy.
Biden's latest legislative proposal, the American Jobs Plan, includes several important climate-related provisions, including replacing all lead drinking water pipes and capping old oil and gas wells. It also proposes $400 billion in clean energy investments. "The signs are unmistakable, the science is undeniable and the cost of inaction keeps mounting," Biden said at today's summit.
At the top of Biden's list of climate policy announcements today was a new pledge to cut U.S. carbon emissions by 50–52% by 2030. Asked by reporters how likely it is that we actually achieve this goal, Special Climate Envoy John Kerry said that not only is it "doable" but that he actually expects us to exceed it. Biden also announced that the U.S. will double our funding to support developing countries in taking much-needed steps to combat climate change. "The countries that take decisive actions now," Biden predicted, "will be the ones that reap the clean energy benefits of the boom that's coming."
As Biden has said repeatedly, implementing all of these things will require lots of work — and therefore, workers. Tackling the climate crisis and creating jobs really are one and the same, despite the longstanding narrative that the two are mutually exclusive. Seriously — even the mine workers' union is on board with Biden's clean energy proposals, which they say should include a robust transition plan for mine workers as they prepare to leave the shrinking industry and seek new employment.
In case you missed it, here's another step Biden's Energy Department is taking to promote wind power and help create thousands of jobs.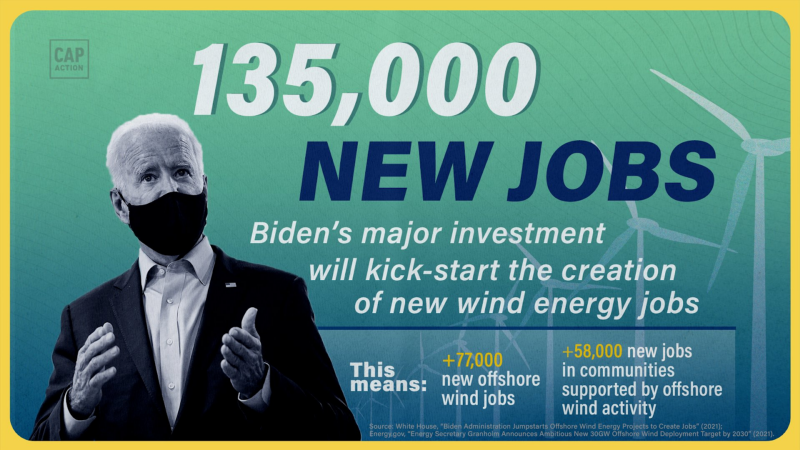 IN CASE YOU MISSED IT
The House voted 216–208 to make Washington, D.C. a state today, marking the second time in a row that the chamber has endorsed granting long-overdue full membership into the union for our nation's capital. One thing is different this time around, though: Given the recent shift of power in the Senate, Majority Leader Schumer says the Senate will soon hold its first-ever committee hearing on the D.C. statehood bill.
The ever-increasing prospects of D.C. statehood are the culmination of decades of advocacy by local activists and elected officials, including the District's non-voting House Rep. Eleanor Holmes Norton (D-DC), to push for full representation for her constituents. Now, with the possibility of making D.C. a state nearly within reach, the right is starting to pay attention. Right-wing members of Congress are doing everything they can — and making all the bad-faith arguments they can muster to justify it — to stop residents of the city from having an equal say in the laws that govern them.
[Content warning: Police violence] Moments before a Minnesota judge announced on Tuesday evening that Derek Chauvin had been found guilty on all three counts in the murder of George Floyd, police in Columbus, Ohio shot and killed Ma'Khia Bryant, a sixteen-year-old Black girl. Her aunt told reporters that the victim was an honor roll student and a sweet kid and said that Ma'Khia herself was the person who'd called the cops that afternoon after a fight broke out outside her home.
Ma'Khia Bryant's killing is a cruel reminder that the persistent threat of police violence against Black people — and in this case, a Black child — is a systemic problem. It does not end with Chauvin's conviction. Families are still missing their loved ones. There still exists a system designed so that the police are able to regularly kill Black and brown people with little or no consequences. We have to continue pushing for systemic change in how our communities approach policing, even (and especially) when these horrific stories are no longer dominating the news cycle.
WHAT WE'RE READING
The positions of American Progress, and our policy experts, are independent, and the findings and conclusions presented are those of American Progress alone. A full list of supporters is available here. American Progress would like to acknowledge the many generous supporters who make our work possible.
Authors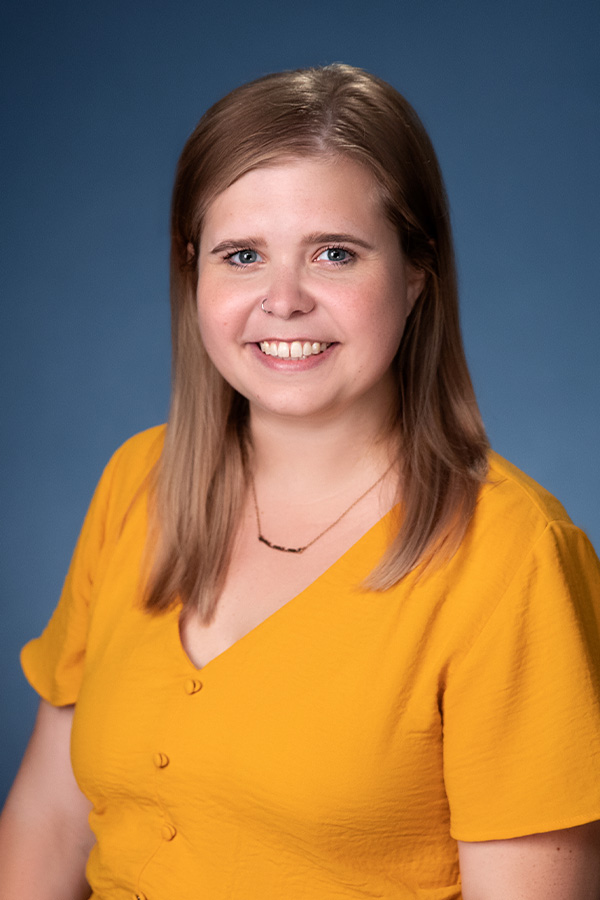 Senior Director of Digital Engagement, Digital Advocacy
Explore The Series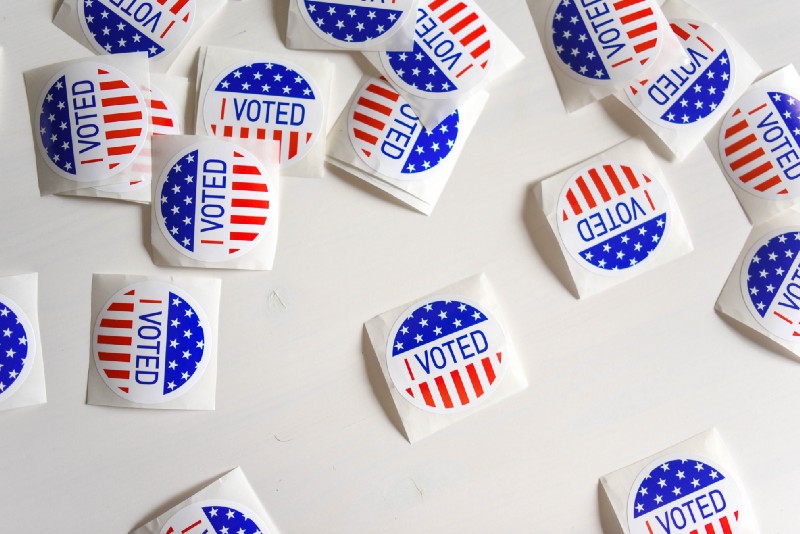 "The Progress Report" is CAP Action's regular news email, providing policy-minded analysis of the day's stories—and offering subscribers ways to get involved.
Previous
What you need to know about Biden's latest set of executive orders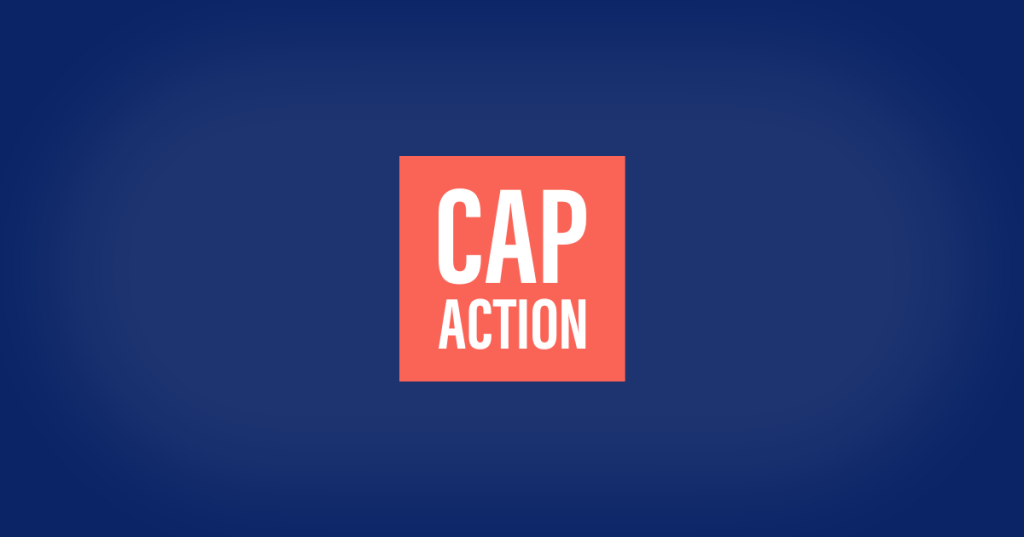 What you need to know about Biden's latest set of executive orders
Next
What has Biden done for me lately?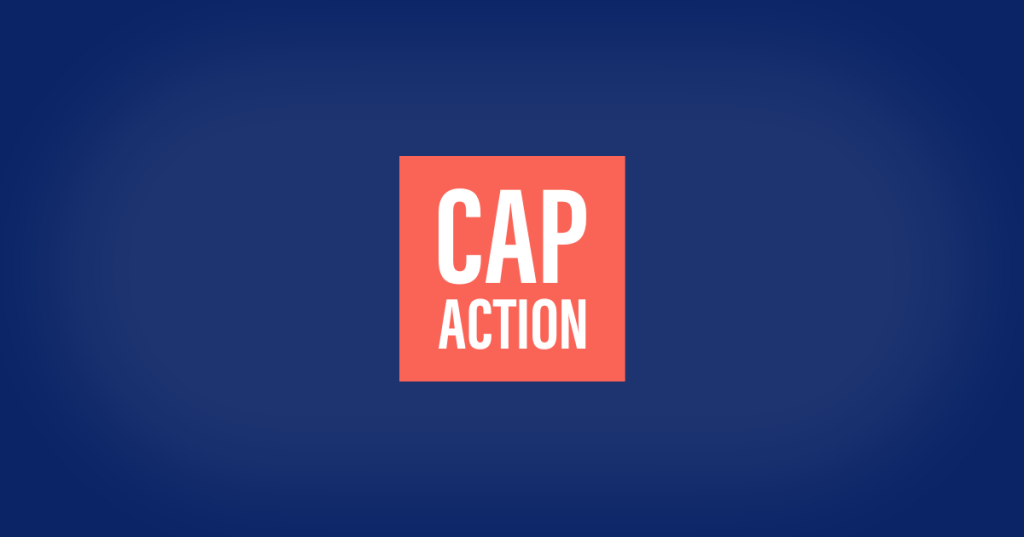 What has Biden done for me lately?