Labor and Management Working Together
Is this an innovative step for the United Automobile Workers and Volkswagen?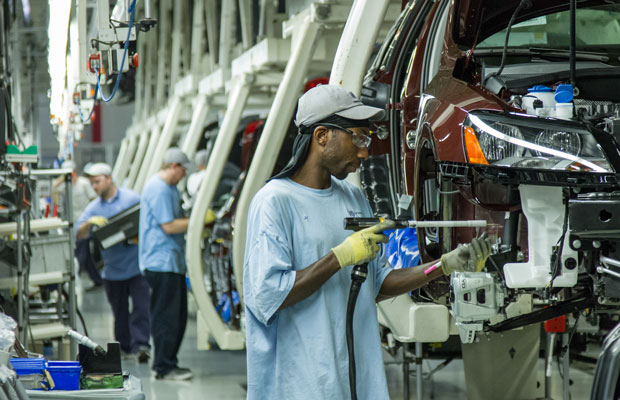 If Volkswagen's plant in Chattanooga, Tennessee, becomes unionized—and signs indicate that it will—it would be a win for not only the workers but also for the company, because unions help make high-performance workplace practices—such as Volkswagen's works council—much more effective than they would be in a nonunion facility. Unfortunately, because some conservative ideologues oppose almost anything having to do with unions, this win-win scenario has become controversial. But as a review of the facts indicates, Volkswagen, or VW, has everything to gain if its workers join a union and participate in a works council.
Indeed, Volkswagen appears to know this: The company already uses works councils at plants around the world to bring employees together with management to discuss how to improve productivity. And though there is currently no works council at Volkswagen's Tennessee plant, the company has made statements indicating that it is working with the United Automobile Workers, or UAW, to potentially create one there too.
Evidence from Germany and the United States indicates that works councils and other efforts to involve workers in production decisions can be quite successful. Indeed, Germany—where works councils are common—is a world leader in manufacturing exports. In the United States, when such practices are implemented, they commonly have positive results.
Critically, these high-performance practices are most successful when workers have a union and thus feel more comfortable expressing their opinions.
In a seminal study of high-performance workplace practices, Sandra Black, an economist at the University of Texas, Austin, and Lisa Lynch, dean of the Heller School for Social Policy and Management at Brandeis University, found that "unionized establishments … that promote joint decision making … have higher productivity than other similar nonunion plants." Black and Lynch discovered that practices requiring worker involvement are often unsuccessful without a union. "We find that simply introducing high performance workplace practices is not enough to increase establishment productivity," they explained. "[I]ncreased employee voice … seems to be a necessary condition to making the practices effective."
Other researchers such as Carol Gill of the University of Melbourne have come to similar conclusions that "unions … can play an important role in overcoming barriers to the effective adoption of practices that have been linked to organizational competitiveness."
While unions and works councils may not be well known in Tennessee, labor-management partnerships are fairly common in the state and elsewhere in the South.
Indeed, Sharp has a solar manufacturing facility in Memphis, where management and the union meet each month to discuss workplace issues, and have together improved manufacturing capability by investing in plant equipment and technology. Sharp executives have publicly stated how much they value this labor-management partnership. The solar division vice president stated, "Who says working with unions is unproductive or unprofitable: look at our growth!" Similarly, Sharp's vice president of human resources said that "On a scale of one to 10, our relationship with Local 474 is a nine and a half."
A host of other companies have productive relationships with their unionized workers in Tennessee, according to American Rights at Work research, including Boh Brothers Construction Company, American Income Life Insurance Company, and American Electric Power. Similarly, many employers in Tennessee are already working with the UAW, and the UAW has experience with a number of labor-management partnerships in the auto industry.
Given these experiences, it is not surprising that Volkswagen is now in discussion with the UAW to create a works council at the Tennessee plant. VW sent a letter to its workers explaining that it is exploring "the possibility of implementing an innovative model of employee representation for all employees," and representatives of the German company's works council have expressed strong support for a works council in Tennessee.
Nor is it surprising that a majority of workers at the plant have expressed their desire to join a union, according to the UAW. Indeed, American workers want a cooperative relationship with management built upon "mutual respect and some degree of power sharing," as Harvard's Richard Freeman and the University of Wisconsin's Joel Rogers have found—which is the essence of a unionized works council.
Sadly, a few conservative politicians whose power partially depends on keeping unions weak in the South are trying to make this organizing drive into a controversial fight by stirring up fears that unions and works councils would be bad for the economy and disturb Southern culture. They fear the greater political participation of middle-class citizens enabled by unions, as well as the progressive policies that organized workers often support. Instead of letting the workers and company decide what is in their interests, these conservative politicians are trying create a climate of fear in order to preserve the status quo.
Over the next few days and weeks, Volkswagen and its workers are likely to make a decision about whether to unionize and form a works council. As this column makes clear, there is a lot of evidence that unions and management are already working together in a collaborative way in Tennessee and elsewhere in the United States, and when they do so, results are generally positive for workers and companies.
Most people already recognize that unions help workers and the middle class. But in the current anti-union environment, the idea that unions can be good for employers may seem striking. Regardless, unions and high-performance work practices are powerful forces to boost productivity. If Volkswagen's Tennessee plant adopts a unionized works council, the results are likely to be quite good and provide a path forward for other companies in the state and the nation.
David Madland is the Director of the American Worker Project at American Progress.
The positions of American Progress, and our policy experts, are independent, and the findings and conclusions presented are those of American Progress alone. A full list of supporters is available here. American Progress would like to acknowledge the many generous supporters who make our work possible.
Authors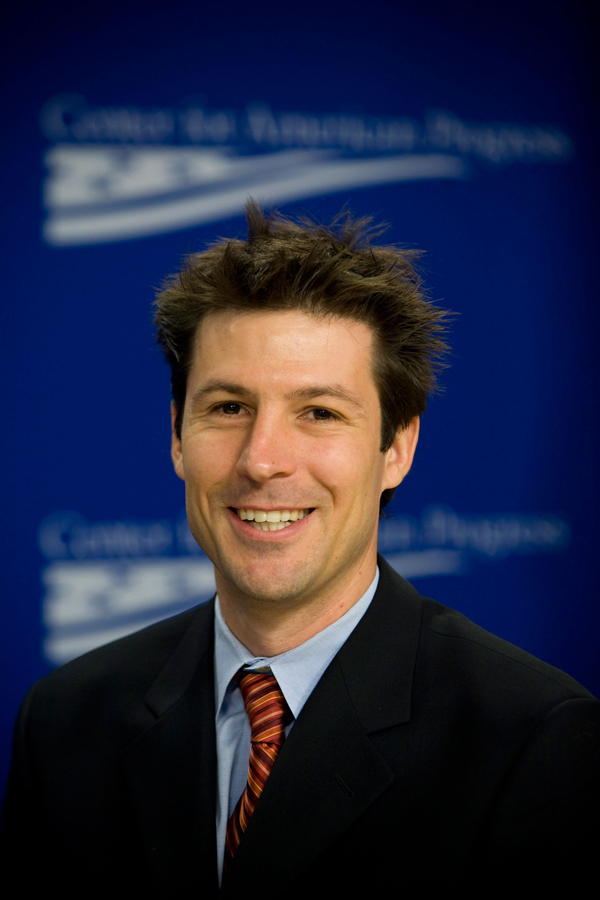 Senior Fellow; Senior Adviser, American Worker Project