Pennsylvania Infrastructure Brought to You by Biden
Investments in the Bipartisan Infrastructure Law
Biden's infrastructure law is already delivering for Pennsylvanians.
Part of a Series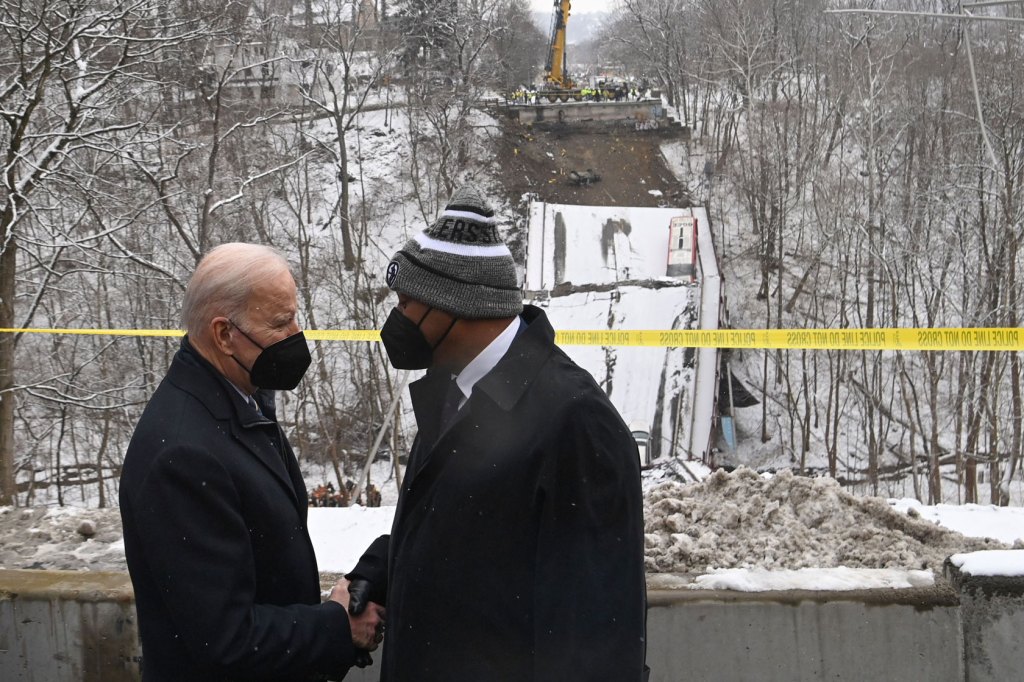 The commonwealth of Pennsylvania is starting to see a substantial amount of long-overdue investments in its infrastructure thanks to President Joe Biden's Infrastructure Investment and Jobs Act, also known as the bipartisan infrastructure law, passed last year.
Earlier this year, Secretary of Transportation Pete Buttigieg announced that Pennsylvania would receive $1.6 billion in funding for bridge repairs—the third-highest amount awarded to any state in the country—to help repair nearly 3,000 bridges across the commonwealth. The Pennsylvania Department of Transportation is now greenlighting improvements to bridges such as the Fern Hollow Bridge, which collapsed in late January and will start rebuilding in April, using bipartisan infrastructure law funding after previously putting these projects on hold or even considering cutting them entirely due to insufficient funding. Local officials have noted the instrumental role the bipartisan infrastructure law has played in various infrastructure projects this year; for example, Cheryl Moon-Sirianni, the PennDOT Engineering District 11 executive, said, "These projects were on our needs list. The infrastructure law allows us to address our needs."
The Keystone State has seen a wide array of other benefits from the infrastructure law, including:
From repairing bridges in the Lehigh Valley to adding additional train service between Harrisburg and Pittsburgh, this column outlines how funding from the bipartisan infrastructure law is benefiting "every corner of Pennsylvania," highlighting excerpts on these improvements from local news outlets.
Philadelphia
SEPTA receives $9.8 million grant for construction of two bus facilities in South Philly: "A $9.8 million grant was awarded to SEPTA from President Biden's bipartisan Infrastructure Law for the design and creation of two end-of-route bus facilities in South Philadelphia. Congressman Dwight Evans and Congresswoman Mary Gay Scanlon announced the plans on Monday. The transportation centers will include ADA-accessible bus stops with benches, bus shelters, signage, ample lighting, additional safety enhancements and bathroom facilities for SEPTA workers." – PhillyVoice, March 16, 2022
Allentown
Lehigh Valley bridges will get millions in infrastructure money this year: "When federal officials said the $1.2 trillion infrastructure law money would be coming to communities soon, they weren't kidding. There's about $20 million to spend in the 2022 fiscal year in the Lehigh Valley, and on Wednesday PennDOT officials laid out where some of it is going:
$7.8 million from the Bridge Investment Program (BRIP)
$5.9 million from the National Highway Performance Program (NHPP)
$1.8 million for BRIP Off-System Bridges (BOF)
$1.4 million Highway Safety Improvement Program (HSIP)
$81,00 from the Congestion Mitigation and Air Quality Program (CMAQ)"
– Lehigh Valley Live, February 16, 2022
Greater Pittsburgh
Pittsburgh will receive $30 million for public transit in the first infrastructure bill allocation: "In addition to Pittsburgh's $30 million, the Monessen-California area received about $983,000 and the Uniontown-Connellsville area received about $900,000 in public transit funding. The funding also included more than $11 million for rural areas or Appalachian counties and $2.5 million for enhanced mobility of seniors and people with disabilities for communities with a population of less than 200,000." – Trib Live, February 7, 2022
Amtrak will add to train service, including plans for a second round-trip passenger line between Harrisburg and Pittsburgh: "Money for Amtrak in the recently passed Bipartisan Infrastructure Law will enable the addition of a second round-trip passenger train between Harrisburg and Pittsburgh via Altoona within the next several years." – Altoona Mirror, February 19, 2022
Northeast Pennsylvania
Lackawanna County's transit system COLTS gets $2 million: "More than $2 million is coming to help improve public transit in Lackawanna County. That money from the Federal Infrastructure Law will benefit COLTS: the County Of Lackawanna Transit System." – WNEP, February 23, 2022
Bipartisan infrastructure law funding will support more road construction in the region: "District 4 covers Lackawanna, Luzerne, Pike, Susquehanna, Wayne, and Wyoming Counties. $266 million will be allocated for projects in this area over the course of five years. More than $30 million of that will be designated for repaving and repairs on Route 6, the Casey Highway." – WNEP, March 21, 2022
State and local officials in Pennsylvania have also taken to social media to highlight the infrastructure law's impact. See examples in the social media spotlight below.
Social media spotlight
Many rural residents in Southern PA will finally gain access to high-speed internet thanks to a $20 million federal investment. Over the next few years, the Commonwealth will see hundreds of millions of dollars for broadband expansion as a result of @POTUS's infrastructure law. pic.twitter.com/sePCFJZBjn

— Senator Bob Casey (@SenBobCasey) April 4, 2022
PENNSYLVANIA: Pennsylvania will use $154 million in Bipartisan Infrastructure Law funds to retrofit thousands of homes with renewable energy sources for low-income families, making them more energy-efficient and lowering utility bills. https://t.co/vwfONEc0i3

— Invest in America (@InvestNowUSA) April 4, 2022
Pennsylvania will now have $1.44 billion a year to invest in transportation alternatives because of the federal infrastructure bill. That means more bike friendly roads, more trails, and safer ways to walk to school. https://t.co/JYXvaiL98t

— State Rep. Dan Frankel (@RepDanFrankel) April 4, 2022
BREAKING: Thanks to @POTUS's infrastructure law, Southwestern PA waterways will see an additional $77 million for design & construction work on the Emsworth Lock & Dam. That's on top of the $857 million for the Montgomery Locks & Dam announced in January. https://t.co/NX8mAwaz7U pic.twitter.com/6bWXH8krOQ

— Senator Bob Casey (@SenBobCasey) March 29, 2022
Thanks to the infrastructure law, PA will receive $186 million to help low-income families save on energy bills by making their homes more energy efficient. In fact, the infrastructure law increased PA's allocation under this program TEN-FOLD. https://t.co/lsbfryGMWE pic.twitter.com/NhOuHimAaE

— Senator Bob Casey (@SenBobCasey) March 30, 2022
U.S. Senator Bob Casey (D-PA) announced on Thursday $2.1 million in federal funding for the U.S. Army Corps of Engineers for the water infrastructure projects in Northwestern Pennsylvania. Tionesta Lake in Forest County will receive $2,000,000. https://t.co/acJT82hb4W

— exploreClarion (@exploreclarion) April 1, 2022
Wolf Administration officials today highlighted 133 infrastructure projects anticipated to start or continue this year in the southcentral Pennsylvania region due to the federal Bipartisan Infrastructure Law (BIL).

— Central Penn Business Journal (@CPBJ) March 31, 2022
With a windfall from last year's #infrastructurebill, the state Department of #Transportation will move ahead on dozens of projects to improve southwestern #Pennsylvania's bridges and highways. https://t.co/zegIhSF15V #infrastructure #roadsandbridges #roadbuilding

— Equipment Today (@EquipmentToday) April 1, 2022
The positions of American Progress, and our policy experts, are independent, and the findings and conclusions presented are those of American Progress alone. A full list of supporters is available here. American Progress would like to acknowledge the many generous supporters who make our work possible.
Author Zahir Rasheed
Former Research and Press Assistant
Explore The Series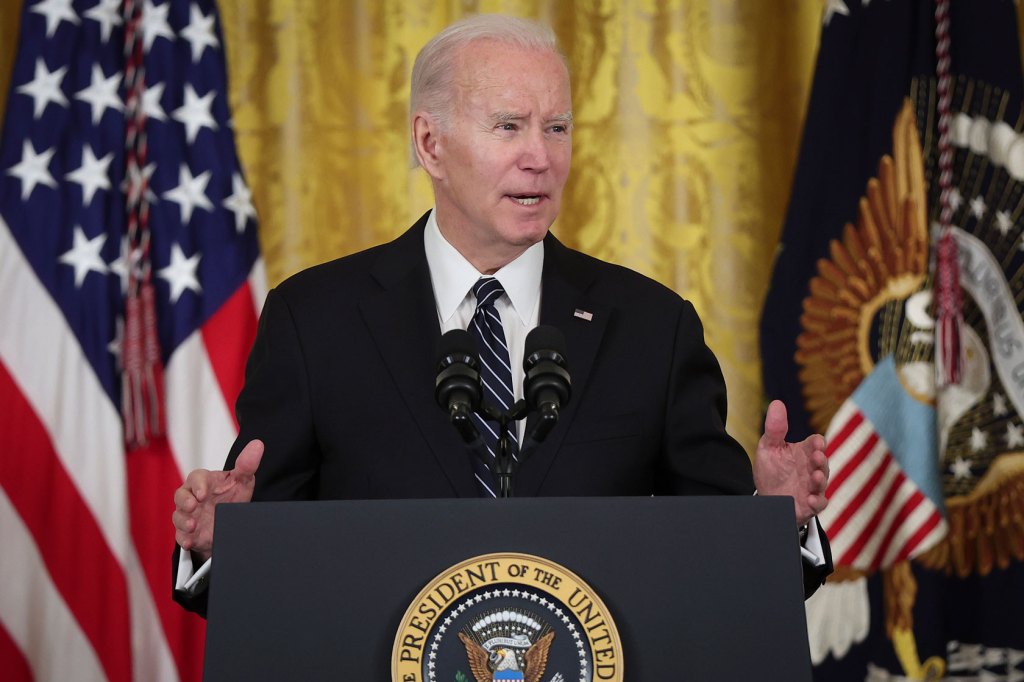 With the passage of President Joe Biden's Infrastructure Investment and Jobs Act, also known as the bipartisan infrastructure law, in 2021, federal funding continues to make significant investments in infrastructure and economic development in communities across the country. This series explores the local investments that the law has made possible in states nationwide.
Next
Virginia Infrastructure Brought to You by Biden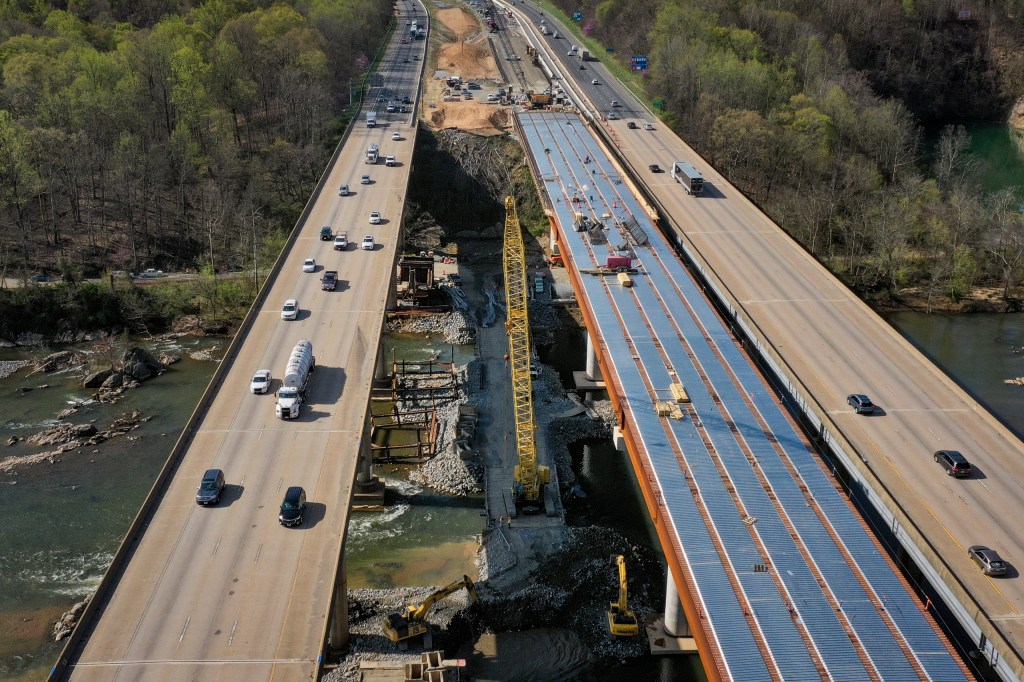 Virginia Infrastructure Brought to You by Biden