Virginia Infrastructure Brought to You by Biden
How Federal Investments Will Benefit Virginia
Biden's infrastructure law is already delivering for Virginians.
Part of a Series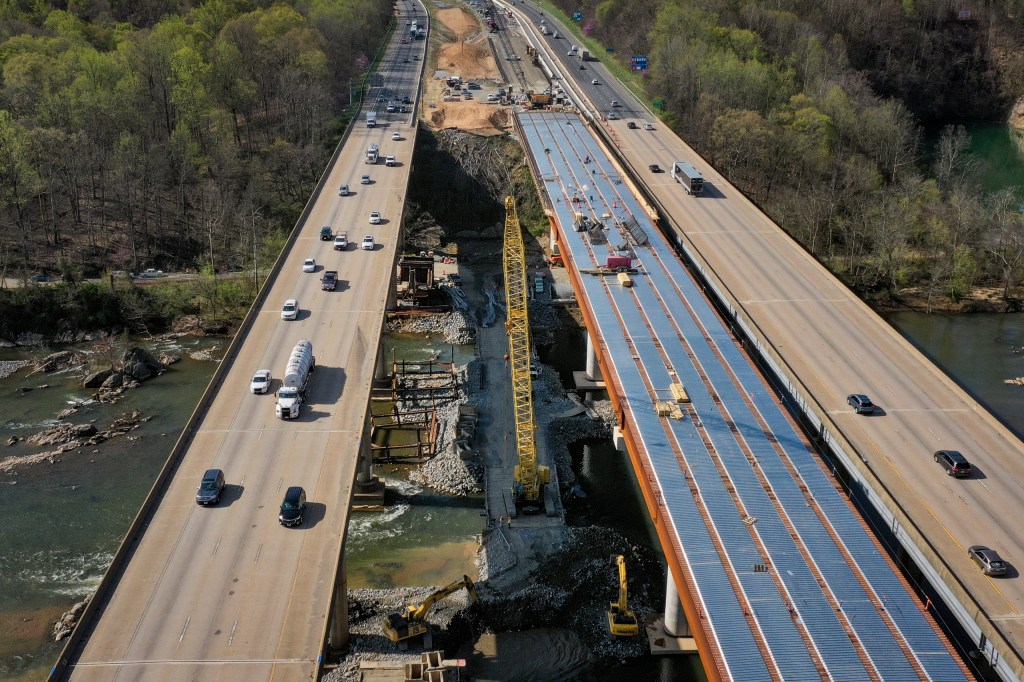 The commonwealth of Virginia is starting to see a huge amount of long-overdue investments in its infrastructure thanks to President Joe Biden's Infrastructure Investment and Jobs Act, also known as the bipartisan infrastructure law, passed last year.
The U.S. Department of Transportation will grant Virginia $536.8 million in bipartisan infrastructure law funding over five years to repair and upgrade nearly 577 bridges across the state rated as being in "poor" condition. In addition, the commonwealth has already received its first $15.7 million installment of a projected total of $106.4 million in electric vehicle infrastructure funding to expand its growing electric vehicle charging network.
All of Virginia's members of Congress voted for this legislation, except for Reps. Ben Cline (R-VA), Bob Good (R-VA), Morgan Griffith (R-VA), and Rob Wittman (R-VA).
The commonwealth has recently seen a wide array of other benefits from the bipartisan infrastructure law, including:
These investments in infrastructure come in addition to funding through the American Rescue Plan of 2021, which is continuing to support key programs that help alleviate ongoing economic hardships for Virginians during the pandemic, such as by combating homelessness in Fairfax County.
By highlighting coverage from local news outlets, this column outlines how federal funding from the bipartisan infrastructure law has benefited projects across the commonwealth, from increasing broadband access in Bedford County to rehabilitating bridges and waterways in Roanoke.
Northern Virginia
Winchester area to receive $1.368 million from infrastructure bill for transit systems. "The Winchester area is expected to receive $1,368,433 in transportation funding from the federal infrastructure law passed last year, according to a news release from U.S. Senators Mark Warner and Tim Kaine." – The Winchester Star, April 12, 2022
Central Virginia
Sen. Mark Warner meets with leaders of Bedford and Amherst counties. "In Bedford County, Warner visited Goode and addressed the infrastructure bill meant to provide $60 million of federal funds for better broadband access to more than 11,000 homes and businesses across the county. He says this is especially necessary for doctors and their patients when using telehealth." – WFXR, April 13, 2022
Sen. Warner tours Fredericksburg, touts federal infrastructure investment. "On Thursday, Warner walked with the group to the viewing area of the Chatham Bridge, chatted about the $23.4 million rehabilitation project and took photos before moving to Riverfront Park, where he was told about the $5 million project. … The bill includes $110 billion to improve poor conditions on roads and bridges across the U.S., and, according to Warner, it has $578 million set aside to improve bridges in Virginia. … Rich Dalton, the CEO of the Virginia Railway Express commuter rail service, also joined the group Thursday, and pointed out how VRE will benefit through the infrastructure funding. 'It's like a 30% increase for us,' Dalton said, explaining that over the five-year period VRE will reap that much more funding annually." – The Free Lance-Star, April 14, 2022
Richmond area to receive $20 million as part of federal infrastructure funding. "A bipartisan federal infrastructure bill is expected to designate $232 million to Virginia transit systems this year. Of that funding, $19.9 million is expected to go toward the Richmond area. … In addition to the $232 million guaranteed for Virginia, the Commonwealth is expected to receive a portion of the $280,270,139 in funding designated to the D.C. Metro Area, which includes Northern Virginia, D.C., and Maryland. This funding will be divided across transit agencies and localities within the area. As a result of this support, Virginia is expected to receive a 28.7 percent increase in funds over last year's total allocation." – WRIC ABC 8News, April 8, 2022
Spanberger secures $6.4 million for 10 community projects in 7th District. "This month, U.S. Rep. Abigail Spanberger secured more than $6.4 million in federal appropriations for 10 projects requested by Central Virginia communities. That funding, part of the fiscal 2022 appropriations bill signed by President Joe Biden last week, is now heading to the legislator's 7th Congressional District." – Culpeper Star-Exponent, March 22, 2022
Virginia Beach/Newport News
Virginia's senators, representatives applaud $223 million for dredging, storm mitigation. "The money from the U.S. Army Corps of Engineers partially will go towards widening and deepening Norfolk Harbor and taking steps to lower risks associated with coastal storms in Norfolk and Virginia Beach. U.S. Sen. Mark Warner said he, U.S. Sen. Tim Kaine, and Reps. Bobby Scott and Elaine Luria, all Democrats, were 'elated' with the funds provided by the infrastructure law. … More specifically, the money will be used to dredge and widen Thimble Shoal Channel, Atlantic Ocean Channel and the Newport News Channel in the Norfolk Harbor. It also will mean Norfolk can build floodwalls from Downtown Norfolk to Ghent and Virginia Beach can move forward studying storm mitigation suggestions." – 13 News Now, March 30, 2022
$33 million from trillion-dollar infrastructure bill slated for projects at ORF. "Millions of federal dollars — $33 million — are heading to Norfolk International Airport (ORF) for much-needed improvements. … 'Norfolk airport is almost 75 years old and obviously, a lot of things have reached past their useful life,' said Scott. 'If we're going to have a functioning airport, you have to have ongoing investments and this law will make those investments possible.' The majority of funds $21.2 million, will go toward the design and reconstruction of the primary runway. Rehabilitation of the existing concrete comes with a $10 million price tag. The reconstruction design of the runway will cost $4.5 million. And finally, phase one of reconstruction will cost $6.7 million." – WAVY, April 12, 2022
Luria, Scott, local leaders discuss Bipartisan Infrastructure Law investments in Coastal Virginia. "The Port of Virginia and Coastal Virginia are set to benefit from nearly $70 billion in projects to dredge and widen the harbor in Norfolk, reduce carbon emissions, and initiate construction on coastal resiliency infrastructure to combat climate change." ­– WAVY, February 13, 2022
Kaine, Luria take aerial tour of places in Virginia that will benefit from $1.2 trillion infrastructure bill. "One issue of pressing concern for Hampton Roads is sea-level rise. A NOAA report last week stated that U.S. coastlines will experience 10 to 12 inches of sea-level rise by 2050. And that's where the infrastructure bill will come in with $47 billion — the largest amount of money ever spent by the United States — to prepare the nation to withstand the devastating impacts of climate change. … The infrastructure bill will also help Hampton Roads in one other key way: it provides $40 billion for bridge repair and rehabilitation, with a substantial portion of the funding undoubtedly coming here." – 13 News Now, February 21, 2022
Charlottesville
Infrastructure bill funding coming in for Virginia airports. "The Charlottesville-Albemarle Airport is getting a big chunk of federal funds, and it plans on using that money to tackle multiple projects. 'I always say that if an airport is not under construction, that airport is probably not going to survive,' CHO CEO Melinda Crawford said. 'We already have several projects underway.' CHO is getting roughly $15 million from the Infrastructure Bill, which was signed into law in last November. … Meanwhile, Shenandoah Valley Airport is to get around $5 million." – NBC 29, April 4, 2022
Southwest Virginia
Senator Warner visits Star City and shares intentions to improve Southwest Virginia infrastructure. "The senator spoke about 530 bridges in decaying conditions and the $578 million coming to fix them. $2 billion is earmarked to make Interstate 81 safer, and a plan is in place to get rail transportation to Christiansburg and Blacksburg with a goal of reaching Bristol. The legislator also plans to create a more reliable connection with the Wiley Drive Low Water Bridge." – WDBJ7, April 13, 2022
Millions in transit funding coming to Roanoke and New River valleys. "Transit funds totaling $4.2 million for urban Roanoke and $3.9 million for the Blacksburg area are part of the Bipartisan Infrastructure Investment and Jobs Act. The law, passed by federal lawmakers in November 2021, promises $1.2 trillion to be spread across the United States for various improvements to roads, bridges, rail systems, and other infrastructure needs." – Roanoke.com, April 8, 2022
Social media spotlight
I'm headed to Richmond tomorrow to talk about how infrastructure & omnibus funding are working together to make Virginia's bridges safer and stronger. pic.twitter.com/PhDQv90hWI

— Mark Warner (@MarkWarner) March 24, 2022
Hey folks, a quick reminder about funding the infrastructure law has already secured for Virginia (THREAD): pic.twitter.com/Jh0YuC8ISB

— Mark Warner (@MarkWarner) February 17, 2022
The bipartisan infrastructure bill is a once-in-a-generation investment to restore our roads, bridges, airports, transit, and more.

This is how it will deliver for Virginia ⬇️https://t.co/mQxGoOR7PQ pic.twitter.com/OyXAtcijZC

— Rep. Jennifer Wexton (@RepWexton) November 6, 2021
HUGE NEWS for Virginia: Thanks to @POTUS, The Commonwealth will be receiving over $106 million to build out our electric vehicle infrastructure over the next five years.

-> https://t.co/Bmz5boLZYJ pic.twitter.com/ThvJFN2FBV

— ??Senator Scott Surovell ?? (@ssurovell) February 10, 2022
Great having @EPAMichaelRegan in Richmond today to discuss the Bipartisan Infrastructure Law's funding for Virginia's wastewater & stormwater infrastructure.

These are long overdue investments in Virginia's critical infrastructure! pic.twitter.com/XUzvYUuZMw

— Tim Kaine (@timkaine) January 28, 2022
Traveling soon? You'll start to see major improvements to airports in Virginia – and nationally – thanks to the bipartisan infrastructure law. pic.twitter.com/ZnzxGxIHhW

— Mark Warner (@MarkWarner) March 7, 2022
Toured the RiverRenew Tunnel with @RepDonBeyer today. Thanks to federal dollars we secured, including from the American Rescue Plan, this project will improve the health of Alexandria's waterways. And more funds for water systems are coming from the Bipartisan Infrastructure Law! pic.twitter.com/QHYV9I9SnD

— Tim Kaine (@timkaine) March 18, 2022
Today, I got to visit the Arlington Ridge Road Bridge – one of the 577 bridges in Virginia in poor condition. Our bipartisan infrastructure law is going to change that, and I'm looking forward to seeing improvements to this bridge and bridges all across VA as a result. pic.twitter.com/gFeQhP51MR

— Mark Warner (@MarkWarner) February 4, 2022
Thanks to the bipartisan infrastructure law, which I proudly supported, $107 million is coming to Virginia for bridge repair.

Over the next five years, more than $536 million will help prevent congestion, make bridges safer, and create good-paying jobs across the Commonwealth. pic.twitter.com/8YBoIJHFJ0

— Rep. Abigail Spanberger (@RepSpanberger) January 14, 2022
Our Bipartisan Infrastructure Law is delivering over $15 million to Virginia this year to build out our EV charging network.

This historic investment will pave the way for further EV development, help us reduce emissions and tackle pollution, and create good-paying jobs. pic.twitter.com/wotUq32kpK

— Rep. Jennifer Wexton (@RepWexton) February 13, 2022
The positions of American Progress, and our policy experts, are independent, and the findings and conclusions presented are those of American Progress alone. A full list of supporters is available here. American Progress would like to acknowledge the many generous supporters who make our work possible.
Author Zahir Rasheed
Former Research and Press Assistant
Explore The Series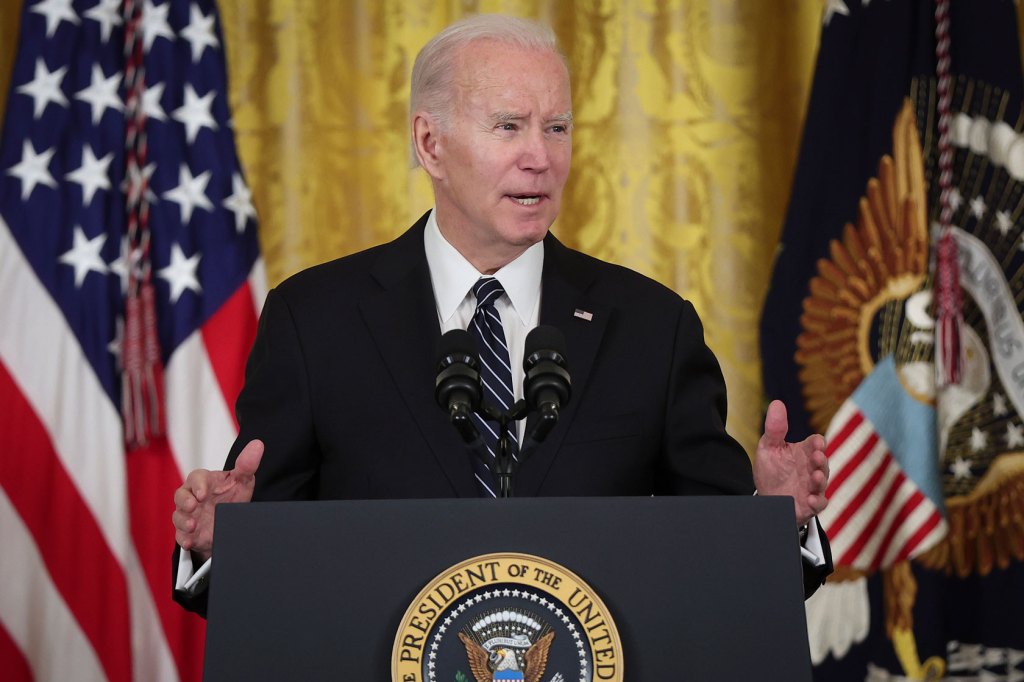 With the passage of President Joe Biden's Infrastructure Investment and Jobs Act, also known as the bipartisan infrastructure law, in 2021, federal funding continues to make significant investments in infrastructure and economic development in communities across the country. This series explores the local investments that the law has made possible in states nationwide.
Previous
Pennsylvania Infrastructure Brought to You by Biden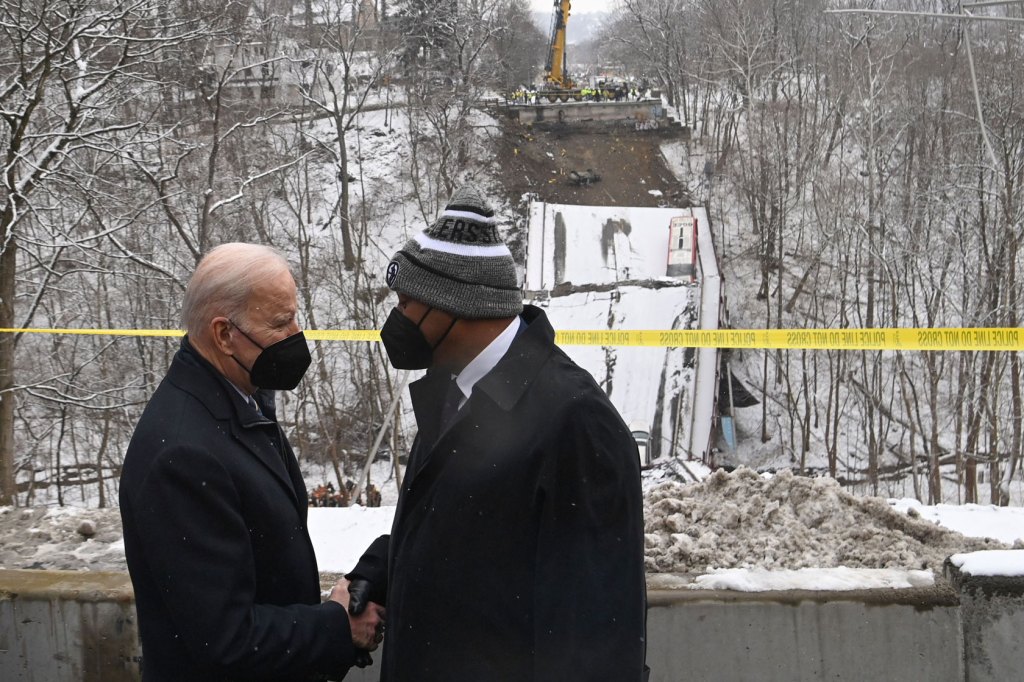 Pennsylvania Infrastructure Brought to You by Biden
Next
Nevada Infrastructure Brought to You by Biden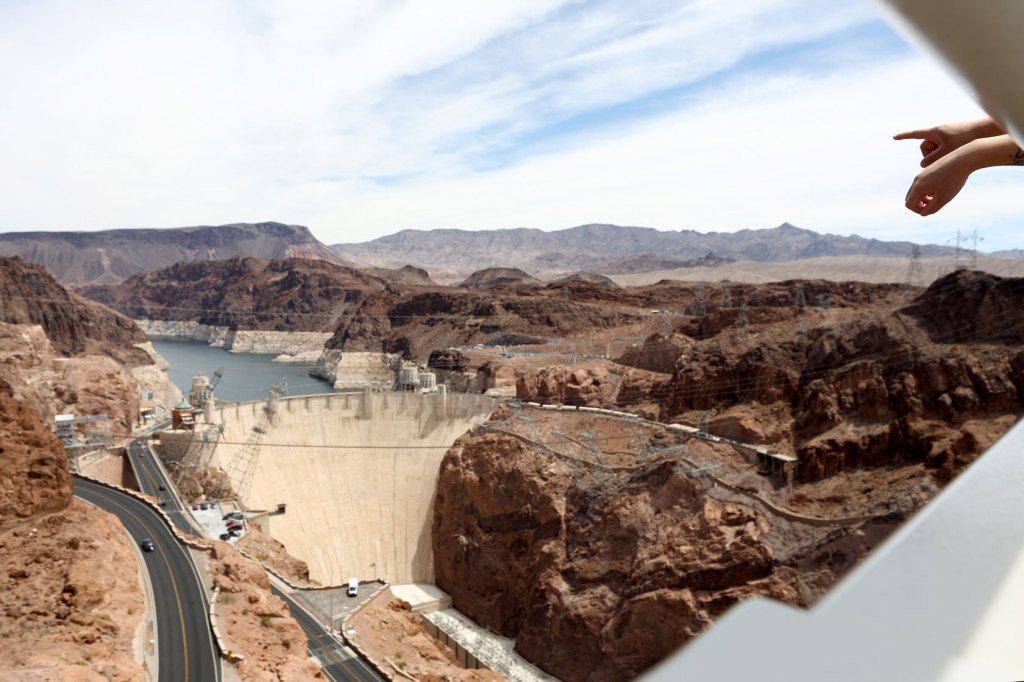 Nevada Infrastructure Brought to You by Biden