The Ridiculous Premise of Romney 2016: Champion of the Poor
No amount of repackaging can change the fact that Mitt Romney's economic policies would devastate the poor and prove catastrophic for struggling American families.
Part of a Series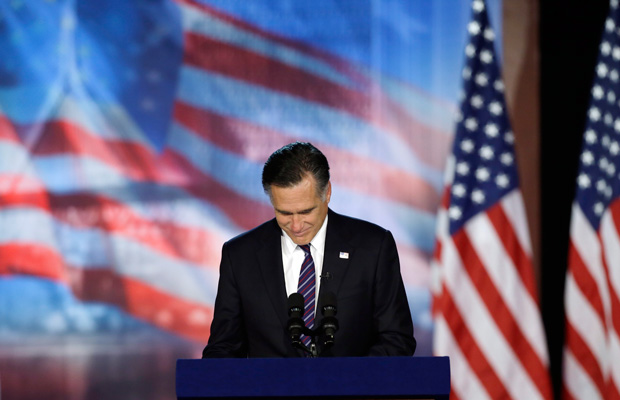 Word on the street is that Mitt Romney, who came up short in his 2008 and 2012 presidential bids, is going for the trifecta.
Political tongues began wagging about the likelihood of Romney mounting a new campaign after the former Massachusetts governor told a group of 30 donors Friday in New York, "I want to be president." Romney ran for the GOP presidential nomination in 2008, losing in a primary to Sen. John McCain (R-AZ). He ran again in 2012, this time winning his party's nomination but losing in the general election to an incumbent President Barack Obama.
Now, he seems willing to try once again. Actually, this isn't earth-shaking news given the months-old reports that Romney was pondering yet another run. But what comes as a huge surprise to me is his thinking on how to correct past mistakes and produce a winning effort this time around. According to Maggie Haberman and James Hohmann of Politico, Romney plans to build his 2016 campaign on three pillars for success: supporting the middle class, beefing up U.S. foreign policy, and tackling poverty.
Whoa! What's that last one, again? Does Romney really imagine himself as the GOP's anti-poverty messiah? Seriously, I'm not the only one chuckling over that one. "The notion of Mitt Romney as the candidate of the poor is, for various reasons, laughable," Simon Maloy wrote in a recent Salon blog. "Much of the policy thinking that animated his 2012 campaign was aimed at improving the lives of the affluent, like his proposal to eliminate taxes on dividends and capital gains. As a matter of policy, he just didn't care about the poor."
Well, yeah. After all, Romney himself said as much in private, when he told a group of fat-cat donors that 47 percent of the nation's voters were unlikely to vote for him and would invariably support President Obama because they were freeloaders living off of welfare. Given that Romney is mounting a fresh campaign with poor people at the heart of his effort, it bears repeating exactly what he said of those who voted for President Obama:
There are 47 percent of the people who will vote for the president no matter what. All right, there are 47 percent who are with him, who are dependent upon government, who believe that they are victims, who believe the government has a responsibility to care for them, who believe that they are entitled to health care, to food, to housing, to you-name-it. That that's an entitlement. And the government should give it to them. And they will vote for this president no matter what … These are people who pay no income tax … [M]y job is not to worry about those people. I'll never convince them they should take personal responsibility and care for their lives.
Guess which subset of Americans Romney was talking about? Hint: it wasn't the wealthiest folks who stood to benefit greatly from his tax proposals. As ThinkProgress' Igor Volsky points out in a recent post, Romney's policies would have devastated the poorest Americans, while enriching the top 5 percent. Citing Tax Policy Center analysis, Volsky notes that Romney's proposal would have "increased after-tax income for those making more than $200,000 annually, while lowering it for everyone else."
Romney also would have removed 13 million people from the Supplemental Nutrition Assistance Program, formerly know as food stamps. He promised to repeal the Affordable Care Act, or ACA, on his first day in office. Doing so would have greatly exacerbated financial instability for Americans who earn less than $36,000 annually, a population for which the ACA has lowered the uninsured rate by 6.9 percentage points since it went into effect last year.
Now, as he considers a new run for the White House, Romney is seeking to paint himself as concerned about poor people. Why?
Well, I have a theory. Let's call it "The Revenge of the Forgotten 47 Percent Theory." Here's how it works: Romney now understands that neither he, nor any Republican hopeful, can expect to win the White House if they only receive votes from people who look just like themselves. He tried that gambit in 2012—and apparently thought it would work.
Look at the faces of the Romney supporters on Election Night 2012—it's a moving portrait of homogenous, pained disbelieve. If nothing else, President Obama proved twice that a successful campaign relies on a broad and diverse coalition of voters. The 2012 Romney campaign, meanwhile, proved just how difficult it is to win by appealing only to white voters, who make up a shrinking slice of the electorate.
As untenable a strategy as that was in 2012, it would be even more challenging in 2016. But don't just take my word for it. My Progress 2050 colleague Patrick Oakford recently released "The Changing Face of America's Electorate: Political Implications of Shifting Demographics," a report that suggests demographic changes in the American population will require future politicians to assemble a broad coalition of voters to win office, especially the White House. As Oakford writes:
Since 2012, these demographic challenges have only grown more acute. As people of color become an ever larger share of states' electorates, the political implications for both parties comes into even sharper focus: In 2016, to win the presidency—as well as many U.S. Senate races—candidates will need to secure substantial support from voters of color.
So my guess is that Romney has been studying his defeat and has come up with a refurbished and improved message in an effort to appeal to a broader group of voters. Poverty, he thinks, is the new password. Maybe, just maybe, if he says it convincingly enough and often enough, those 47 percent of Americans whom he dismissed in 2012 won't be as dismissive of him in 2016.
Sam Fulwood III is a Senior Fellow at the Center for American Progress and Director of the CAP Leadership Institute. His work with the Center's Progress 2050 project examines the impact of policies on the nation when there will be no clear racial or ethnic majority by the year 2050.
The positions of American Progress, and our policy experts, are independent, and the findings and conclusions presented are those of American Progress alone. A full list of supporters is available here. American Progress would like to acknowledge the many generous supporters who make our work possible.
Authors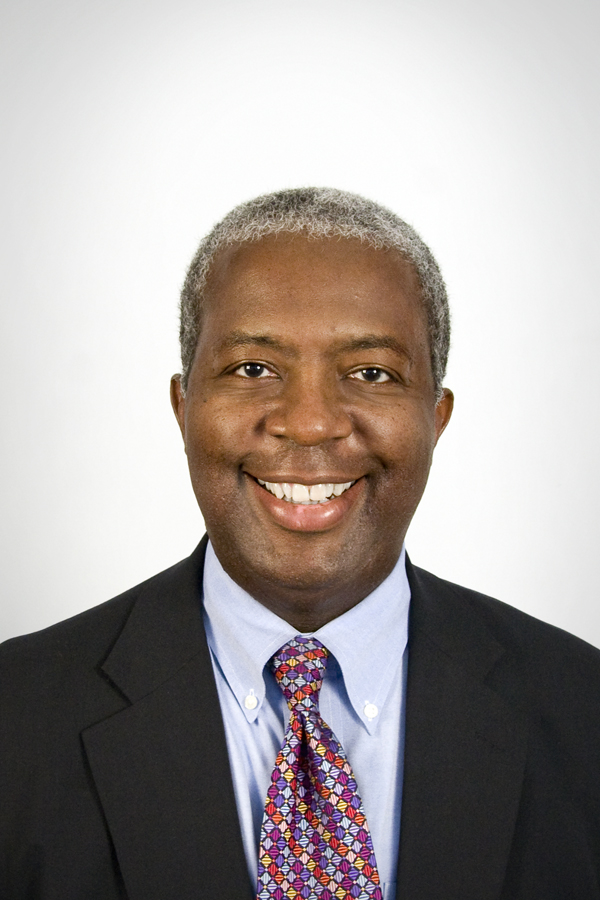 Senior Fellow
Explore The Series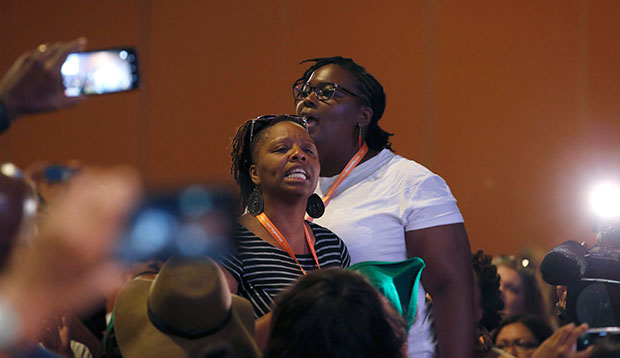 Previous
Romney's Failing Etch-a-Sketch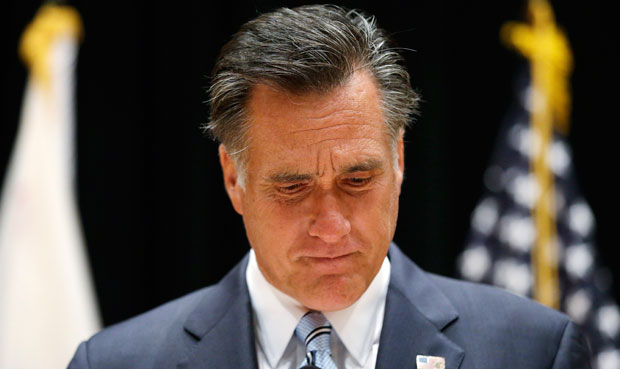 Romney's Failing Etch-a-Sketch
Next
Vision Is the Secret Sauce for the Democratic Nomination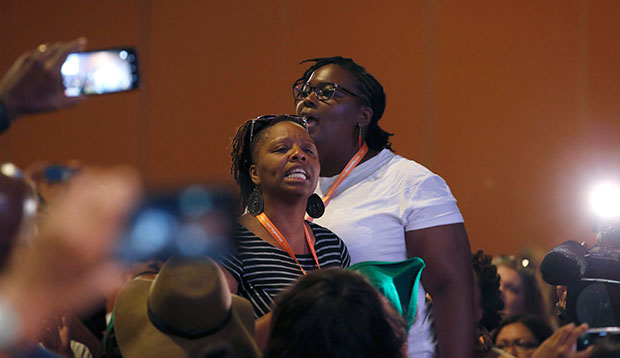 Vision Is the Secret Sauce for the Democratic Nomination