Republican Leaders Across the Country Consistently Put Gun Rights Over the Safety of Law Enforcement Officials
Despite strong opposition from law enforcement agencies, Republicans have passed gun laws that endanger police officers.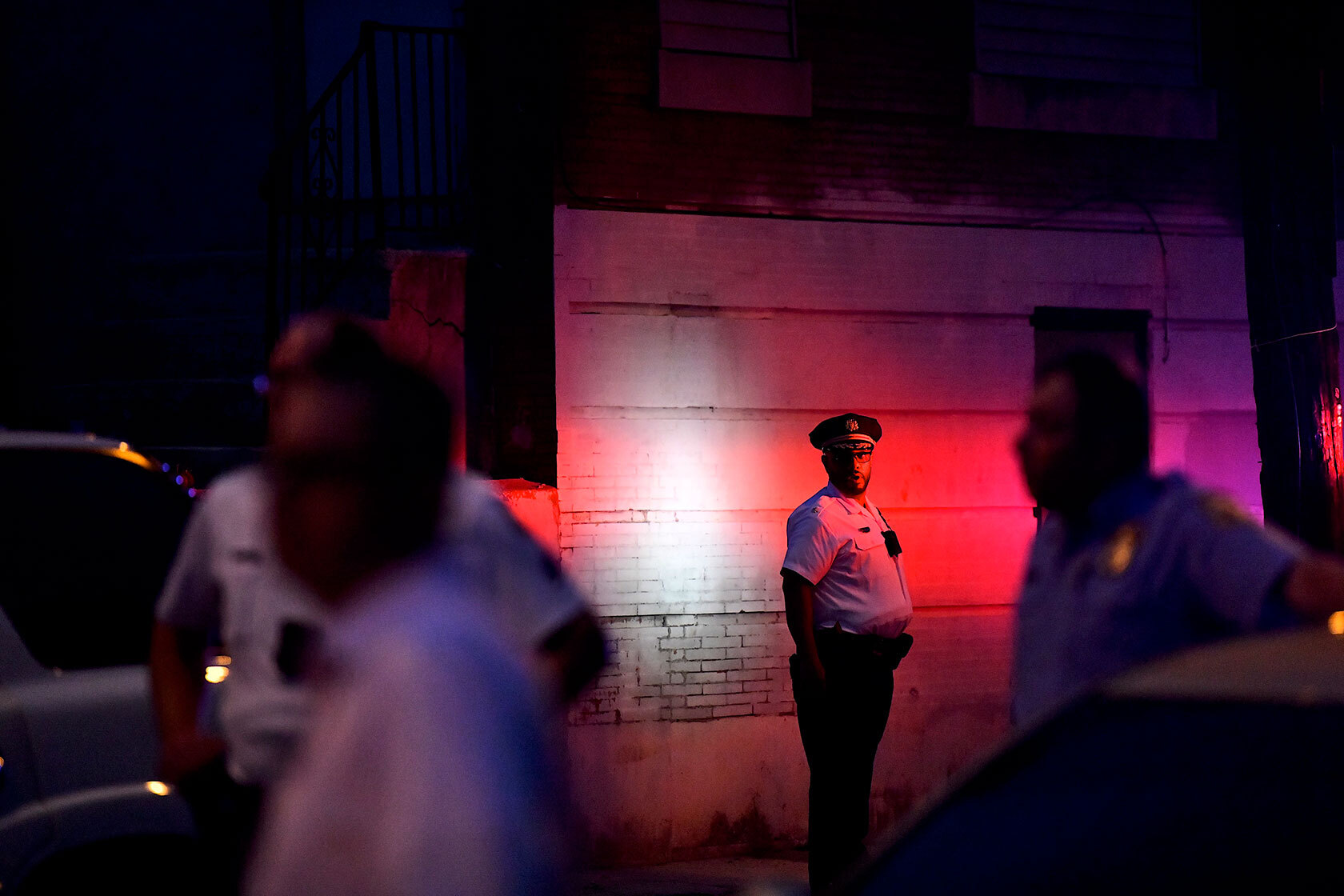 Over the past few years, Republican lawmakers have often bragged about their support for law enforcement. However, at the same time, many of these same individuals have systematically weakened gun laws—in many cases, despite opposition from law enforcement.
In state after state, police have argued that GOP efforts to make it easier to purchase or possess guns make violence more likely and put law enforcement in difficult situations. This is not a minor concern considering that, from 2016 to 2021, more than 220 police officers were fatally shot in the United States and that rates of police officers killed with a gun are higher in states with weaker gun laws. Indeed, analysis of FBI data by the Center for American Progress shows that states with "F" grades based on the strength of their gun laws, according to the latest scorecard from the Giffords Law Center to Prevent Gun Violence, present rates of police officers killed with guns that are 152 percent higher than those states with "A" or "B" grades—states with the strongest gun laws.
Despite consistently claiming to support law enforcement, Republicans have repeatedly passed laws that put officers' lives at risk and make them more vulnerable to gun violence.
If police are less safe, then communities are less safe. However, Republican lawmakers continue to push for weaker gun laws.
Seven states with Republican legislatures and governors have ignored the objections of law enforcement regarding gun safety
While the GOP has long championed gun rights, these seven states in particular—Tennessee, Ohio, Indiana, Arizona, Iowa, Texas, and Missouri—have disregarded law enforcement officials' pleas to curtail easy access to guns.
Below are some examples of how Republicans have passed dangerous gun laws despite opposition from law enforcement.
Tennessee passed permitless carry despite objections from law enforcement
In 2021, the Tennessee Legislature passed a bill, H.B. 786, that created permitless carry in the state. Republican Gov. Bill Lee took several victory laps after signing the bill into law:
"Constitutional carry is long overdue in our state," Lee said while speaking about the legislation at the Beretta USA firearm manufacturing facility. Employees of the company looked on as Lee and other Republicans spoke and posed for photographs.
While Lee and the Tennessee GOP supported the bill, law enforcement was openly against it:
When Tennessee lawmakers pushed last summer to increase penalties against demonstrators demanding police reform, they did so in the name of supporting law enforcement. But when police advocacy groups asked them not to remove background checks and training requirements for most people seeking to carry a handgun, Republicans in charge at the Capitol were decidedly less responsive.

Support for the permitless carry bill this year reflects an uncomfortable tension between GOP leaders' tendency to heap praise on law enforcement while ignoring those same officials' criticism of legislation that would remove the last vestige of permitting requirements for most gun owners.
In addition to police groups, individual law enforcement officials opposed the legislation.
"I predict if this does pass, you'll see an increase in gun violence in Memphis and across the state," said Memphis Police Director Michael Rallings, who hosted a press conference Thursday to respond to the governor's proposal.

Rallings said he's an NRA member, a veteran and a strong supporter of the Second Amendment. He said he can appreciate some aspects of the proposal, but he's concerned enough about this legislation that he has requested a meeting with the governor about it.

"In a time when mass shootings have skyrocketed across the nation, at a time where I have police officers stationed all across the interstates, the governor goes in a different direction," Rallings said.
While Republican elected officials in Tennessee claim to support law enforcement, they are ignoring their requests to block dangerous gun laws and, by doing so, are endangering the lives of police officers.
Ohio passed "stand your ground" rules in 2021, followed by permitless carry laws in 2022
In 2021, Ohio passed—and Republican Gov. Mike DeWine signed—a bill to expand Ohio's "stand your ground" rules:
Prosecutors around Ohio and the Fraternal Order of Police are not too happy about a controversial law that changes Ohio's "stand your ground" policy.

Signed by Gov. Mike DeWine at the beginning of the year, it expands the use of firearms in self-defense anywhere someone has the right to be — and not just in one's home or vehicle.

Senate Bill 175 expanded the criteria for when a person can use a firearm in self-defense without retreating. The prior stand-your-ground law involved threats in a home or vehicle.
However, law enforcement in Ohio opposed the legislation:
Gary Wolske, president of the Ohio Fraternal Order of Police, also has concerns about the new law, saying it may increase violent crime under the "guise of self-defense."

"One of my main concerns is that our state Legislature has now made it legal for citizens to use deadly force to protect themselves and their property outside of their home. Also there is no 'duty to retreat' in an occupied vehicle, instead of possibly avoiding such deadly confrontation by retreating or attempting to de-escalate," Wolske said.

Wolske said law enforcement has been urged to work in concert on calls with social workers and mental health workers to help "de-escalate" potentially violent outcomes.

"Now some of these same legislators and the governor have decided that instead of exercising a duty to retreat, it's OK to stand your ground and use deadly force. The elimination of the duty to retreat increases the chances of injury or death by encouraging vigilantism and deadly force in situations where it is not necessary or appropriate," Wolske said.
Then, in 2022, the state of Ohio passed permitless carry. The bill was widely derided by law enforcement:
Gov. Mike DeWine signed Senate Bill 215, also known as "Constitutional Carry," into law on Monday, March 14. The bill was introduced by Republican state Sen. Terry Johnson of Scioto County and is believed to complement the Ohio law that currently allows gun owners to openly carry. …

… This rubs Tom Austin, executive director of the Ohio Patrolmen's Benevolent Association, the wrong way.

"We're not here to offer an opinion on the Second Amendment or the right to carry a concealed weapon," Austin said. "We just think it's a reasonable expectation to expect people, especially in this climate, to be able to make the simplest advisement to law enforcement that they're carrying a concealed weapon."

Hamilton County Sheriff Charmaine McGuffey said that the lawmakers are living in a "fantasy" if they believe this law will promote "safety." He also balked at the idea of people "carrying" without "training."
Clearly, Republican elected officials in Ohio, much like those in Tennessee, have ignored law enforcement's pleas to reject measures that would increase the risk of gun violence against police officers.
Indiana passed permitless carry despite protests from law enforcement
In March 2022, Republican Gov. Eric Holcomb signed a bill into law for permitless carry:
Indiana Governor Eric Holcomb made Constitutional Carry the law in Indiana on March 21.

This will allow any Indiana resident over 18-years-old who qualifies to carry a handgun on their person without a permit to do so.
Yet law enforcement officials openly opposed the legislation:
Vanderburgh County Sheriff Dave Wedding says that it could make law enforcement's jobs considerably harder.

"Now, if you have maybe three people who shouldn't possess a weapon inside of a vehicle, and they get stopped by police and there is a weapon," said Wedding, "they can have some young person, 18-year-old person in the car and just claim, hey, those are my guns."
Overall, law enforcement officers in Indiana have made it clear that permitless carry will make their jobs harder and have openly spoken against the new law. Yet once again, these pleas were ignored by Republicans.
Arizona's governor signed a law that bars local enforcement of federal gun laws
In 2021, Arizona Gov. Doug Ducey signed a bill, dubbed the "Second Amendment sanctuary," that prevents local law enforcement from enforcing federal gun control measures:
Gov. Doug Ducey signed a bill Tuesday evening that makes Arizona a "Second Amendment sanctuary" and bars law enforcement agencies in the Grand Canyon State from enforcing federal gun control measures, ignoring a last-minute plea from gun control groups urging him to veto it.
Again, local law enforcement spoke out against the bill:
Maricopa County Sheriff Paul Penzone told KTAR that the bill was confusing and would put law enforcement in an awkward position.

"I think … there's political motivation. It's one of those emotional issues, but as far as the impact on law enforcement, it will create confusion or challenges more than benefits or protecting the Second Amendment," Penzone told the radio station. "The people who wrote it really didn't sit down and have a thoughtful conversation as to the application."
Law enforcement in Arizona voiced its opposition to the Second Amendment sanctuary bill, arguing that such laws generate confusion. Unfortunately, arguments presented by police officers were once again ignored, further supporting the argument that Republican lawmakers are discounting law enforcement's concerns.
Iowa passed a preemption bill in 2020
Iowa passed—and Republican Gov. Kim Reynolds signed—a bill that prohibits local governments from passing tougher laws on firearms, including those that would forbid weapons from being carried into certain buildings, such as school grounds:
House File 2502, awaiting Gov. Kim Reynolds' signature, prohibits cities and counties from enforcing restrictions that go further than state law on using firearms at shooting ranges and carrying weapons on school grounds, at county courthouses and businesses. The bill states certain restrictions only can be imposed on people seeking to carry firearms into a public building that screens for weapons and has armed guards.
According to state documents, the Iowa State Sheriffs' and Deputies' Association and the Iowa Police Chief Association lobbied against the bill:
Preemption legislation is not popular in Iowa. Already, several cities, counties, and law enforcement associations have opposed this legislation — including the Iowa State Sheriffs' & Deputies' Association, the Iowa Police Chief Association, the Iowa State Association of Counties, and the Iowa League of Cities.
Preemption laws in Iowa are just another example of how law enforcement's opposition to weak gun laws is being ignored by elected Republicans.
Texas passed permitless carry despite police opposition
In 2021, Texas passed into law constitutional carry:
A new state law will soon let most Texans carry handguns in public without going through training or having to get permits. Gov. Greg Abbott lauded the so-called "constitutional carry" legislation and other firearms bills when he signed them into law.

"You could say that I signed into law today some laws that protect gun rights," Abbott said at the bill signing in June. "But today, I signed documents that instilled freedom in the Lone Star State."
However, the bill was opposed by police:
"When it comes down to it, it's just a sense of disappointment that the bill ultimately was passed," said Kevin Lawrence, executive director of the Texas Municipal Police Association. …
Texas law enforcement officers voiced staunch opposition to the new law as it moved through the Legislature.

"I don't know what it's a solution to," said James McLaughlin, executive director of the Texas Police Chiefs Association. "I don't know what the problem was to start with." …

… "The entire process was done to appease a certain block of voters, to appease a very, very vocal, active group that were just demanding that they be allowed to carry guns," he said.
In 2021, Texas had the highest number of police officers killed with a gun of any state. Despite this, Republicans ignored law enforcement's plea to reject permitless carry—a measure that further endangers Texas' officers.
Missouri passed a Second Amendment sanctuary bill opposed by law enforcement
In August of 2021, Missouri passed—and Republican Gov. Michael L. Parson signed—a law that prevents state police from enforcing federal gun laws:
In June, Missouri Governor Mike Parson signed the Second Amendment Preservation Act at a gun store in the Kansas City suburb of Lee's Summit. The law, which takes full effect on August 28, essentially prohibits police in the state from enforcing federal gun restrictions. Agencies whose officers violate the statute can be fined $50,000.

"The purpose of this is to stand up to the federal government," Parson told supporters at the signing ceremony. His backdrop was a wall of rifles. "Trust me," he said, "the states are the firewall to the federal government. If we haven't learned that in the last 14 months, I don't know when we're ever gonna."
Some Missouri police spoke out against the law:
Kevin Merritt, the executive director of the Missouri Sheriffs' Association, said the sanctuary law might also dissuade officers from notifying federal authorities about gun stores that break federal law by not running background checks. The ATF licenses gun stores and is responsible for enforcing the background check rule.
Missouri's Republicans passed a law that will prevent local officers from working with federal authorities to identify gun trafficking schemes and corrupt gun dealers. This concern was raised by law enforcement officials in the state, but once again, Republican lawmakers did not listen.
Conclusion
GOP lawmakers' actions speak louder than their words: Despite consistently claiming to support law enforcement, Republicans have repeatedly passed laws that put officers' lives at risk and make them more vulnerable to gun violence. Even when law enforcement officials speak out and lobby against weakening gun safety laws, Republicans have put guns first.
The positions of American Progress, and our policy experts, are independent, and the findings and conclusions presented are those of American Progress alone. A full list of supporters is available here. American Progress would like to acknowledge the many generous supporters who make our work possible.
Authors the Center for American Progress Action Fund
Team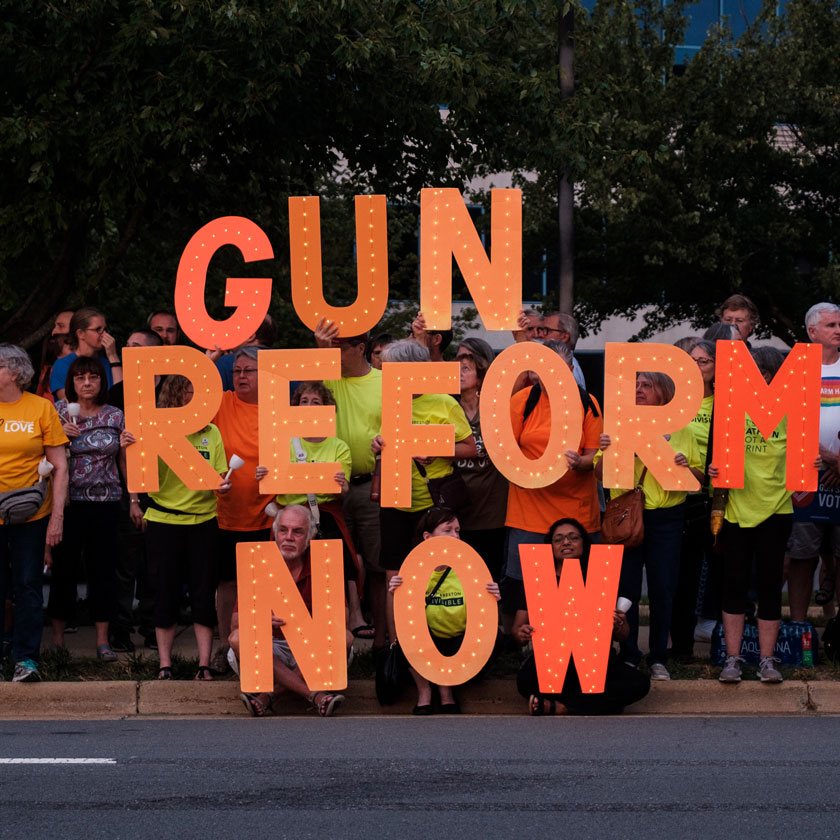 Our goal is to reduce gun violence by enacting strong gun laws, increasing investment in local solutions, and growing the movement dedicated to this mission.