The Biden Administration's First 2 Years: Stories of Americans Who Benefit From a Government Invested in Their Future
This collection features stories from Americans across the country whose lives and communities have benefited from the legislative and executive actions passed under the Biden administration.
In this article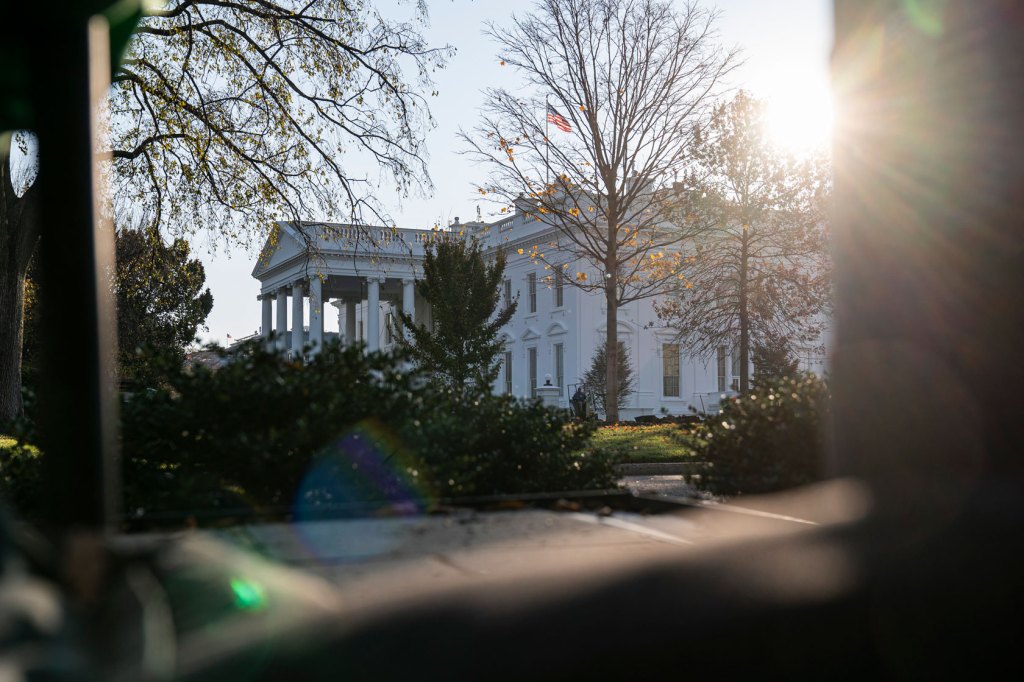 In its first two years, the Biden administration has enacted a number of historic legislative and executive accomplishments to help everyday Americans. With student debt relief, broadband expansion, gun safety legislation, health care savings, and more, Americans from all backgrounds are experiencing the benefits of the Biden administration's leadership and will continue to do so as these laws are implemented. At the close of 2022, everyday Americans reflect on how policies enacted during the past two years have affected them.
Stories from people in Arizona
Carol Brown
Carol was diagnosed with severe asthma when she was 17 months old. Throughout her life, she has been hospitalized 22 times due to her condition—17 of which were before the age of 5. Prescription drugs are necessary in order to keep Carol alive and healthy. But these drugs come at a staggering cost. While on private insurance, she regularly spent $3,000 out of pocket on prescription costs. Since enrolling in Medicare, her costs have remained high. By year's end, she will have spent $7,000 on prescription drugs. Recently, Carol was prescribed a biologic that carried an annual list price of $74,000. She is excited for the prescription drug provisions in the Inflation Reduction Act, which will save her thousands of dollars each year on health care costs.
Click here to read more about Carol's story.
I was ecstatic when I heard that President Biden signed the Inflation Reduction Act. I will save around $5,000 each year. Carol Brown
Tiffany Huisman
When Tiffany graduated from high school, her family was not in a position to afford college tuition, and the burden of paying for college fell entirely on her shoulders. Few people in her family attended a four-year college. Upon being accepted into a challenging program and receiving financial aid, she decided to take out loans to seize the opportunity to attend college. After paying off her loans for several years, she decided to change career paths and go back to school to pursue a master's degree in education. By 2011, Tiffany had about $40,000 in student debt. As a public schoolteacher, she qualified for the PSLF program, which grants borrowers relief after 10 years of service and 120 qualifying payments. But the system was notoriously difficult to use, leading to only 1 percent of eligible borrowers actually receiving relief by 2017. Tiffany spent hours on the phone and website uploading payments and seeking assistance, only to be notified that several of her payments did not qualify. That changed once President Joe Biden took office and overhauled the PSLF program, streamlining the process and enabling more public servants to qualify for forgiveness. After 11 years of dedicating her life to teaching and uplifting Arizona students, Tiffany had all of her student loans forgiven in September of 2022. Now free of student debt, Tiffany can put money toward paying down other debt, supplementing her food budget, and supporting her child as they complete their education.
Click here to read more about Tiffany's story.
Stories from people in Georgia
Markela Taylor
As a Black woman entrepreneur, Markela faced her share of obstacles in building her business. She leased a building for her company from big-time businessmen who knew the law better than she did and used that to trap her in an unfair lease. Markela could feel the divide—the feeling of inferiority as a Black woman—in all of their interactions. Now, as the co-chair of the young entrepreneur group of the Atlanta Black Chamber of Commerce, she helps others in her community overcome the same challenges she faced. The tax code's complexity leaves many small-business owners vulnerable while large corporations pay accountants to find loopholes and evade paying taxes. Markela is hopeful that the Inflation Reduction Act will level the playing field so that young Black entrepreneurs such as herself can get a fair shot at success.
Click here to read more about Markela's story.
What are we, as a country, doing wrong, where I am a target as a small-business owner and the large corporations evading paying their taxes aren't? Markela Taylor
Cheryle Johnson
Cheryle was diagnosed with fibromyalgia in the mid-1990s, which led her to leave the workforce in 2003. As a veteran, she accesses health care from both the VA and Medicare. Because the VA can negotiate lower drug prices on behalf of veterans, the VA spent half as much as Medicare on the same drugs. But when Cheryle's prescribed medications are not on the VA National Formulary, she must rely on Medicare to cover the costs. For decades, older Americans on Medicare have consistently spent far more for their prescription medications than older citizens in other countries. When Cheryle went to fill a prescription that was not on the VA National Formulary, she was shocked to see a $500 copay for a 30-day supply of her medication. Unable to afford the copay, she instead relies on samples from her doctor. She is excited for Medicare to finally be able to negotiate lower drug prices and for the $2,000 annual out-of-pocket copay cap from the Inflation Reduction Act. With this legislation, Cheryle feels confident she can afford her medications and not fear future price increases.
Click here to read more about Cheryle's story.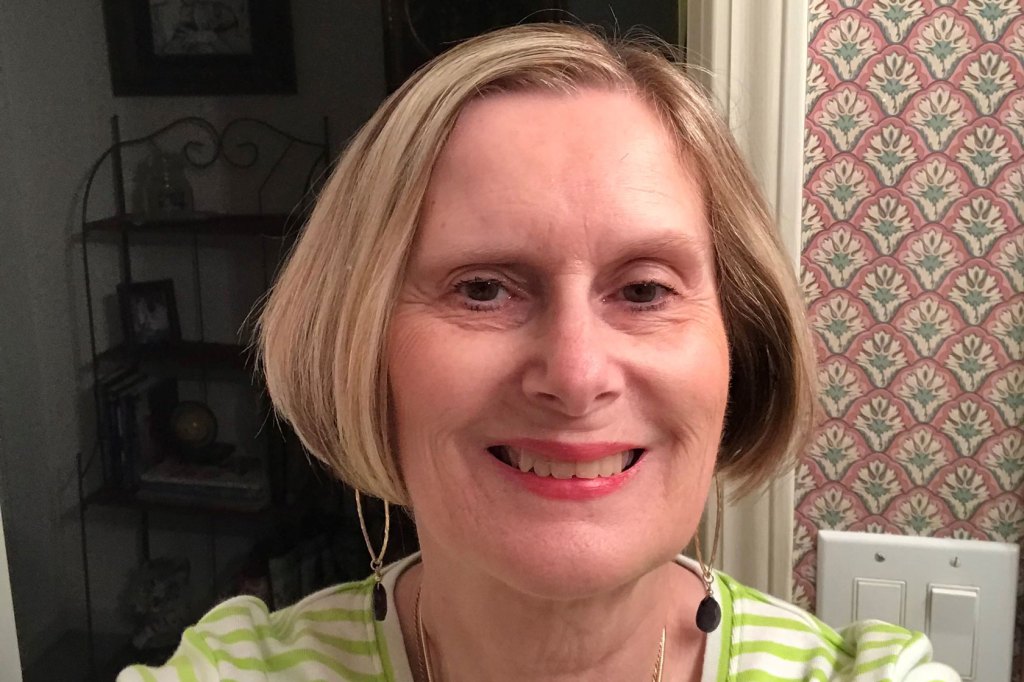 Jill King
The same month Jill graduated from high school, she began experiencing chronic pain. When she broke her foot shortly after, it spurred further chronic pain, and she was ultimately diagnosed with fibromyalgia and ankylosing spondylitis. As a college student in rural Georgia, the lack of accessibility and disability services inspired her to co-found the Students With Disabilities Advocacy Group to support the community in and around Georgia Southern University. This year, over the course of six months, Jill lost her vision and became legally blind. The rapid rate at which she lost her vision was traumatizing. The sudden change meant Jill could no longer drive, but in a rural town such as Statesboro, there are no public transportation options. The lack of transportation forced Jill to move out of her parents' house and into an apartment near campus where she could access a shuttle to get to school. Jill knows her local government wants to implement more public transportation options for people in the disability community and low-income residents. But the lack of funding in rural towns often means local governments cannot invest in public transportation. However, since the passage of the Infrastructure Investment and Jobs Act, Georgia will receive $1.5 billion to improve and expand public transportation options across the state. Jill hopes this investment will spur plans to bring public transportation to Statesboro and expand travel options for people with disabilities.
Click here to read more about Jill's story.
Stories from people in New Hampshire
Aarika Roy
Aarika's parents immigrated to the United States from India to give their family a better life. Instead, Aarika and her peers face the ever-looming threat of gun violence tearing through their school hallways. From a young age, Aarika feared for her own mother's life while she worked as a schoolteacher. After the shooting at Sandy Hook Elementary School on December 14, 2012, she experienced her first lockdown drill at age 6, not knowing if it was real or practice. From Sandy Hook to Uvalde, 98 students and faculty members have lost their lives from school shootings, and thousands have endured the trauma—without any significant legislative changes. Aarika and her peers had enough and decided to organize a rally to end gun violence and call on Congress to pass legislation to protect the nation's schools. After planning and recruiting people through social media, turnout soared from 100 to 500; many cars honked in support, and Sen. Maggie Hassan (D-NH) herself joined to speak. In the aftermath of the tragedy at Uvalde, the Biden administration passed America's first major federal gun safety legislation in nearly 30 years.
Click here to read more about Aarika's story.
To my peers and I, the gun safety bill is a crucial part in the safety of our youth in our schools. Aarika Roy
Nancy Murphy
It began in 2004 when Nancy's daughter started getting incapacitating headaches. Within the next several years, five of her family members had been diagnosed with asthma and another with chronic obstructive pulmonary disease. Four developed thyroid disorders, including her son, who lost 53 pounds in three months from Graves' disease. Nancy's husband and father received three different cancer diagnoses. Nancy and the majority of her family are adopted and do not share genetic predispositions to these health conditions—but they do share a ZIP code. In 2016, Nancy learned that her house was 2 1/2 miles away from an industrial polluter that contaminated her town's water, air, and soil with perfluoroalkyl and polyfluoroalkyl substances (PFAS). As a retired nurse and environmental advocate for decades, she sprung into action to help her town access clean drinking water. But with limited state funds available, Merrimack had to compete for funding. Ultimately, in the interest of public health, Merrimack citizens voted to pay to filter the public wells they had no role in contaminating. When the American Rescue Plan was enacted in April of 2021, it delivered $1.1 million to remedy PFAS contamination in Merrimack. Later that same year, President Joe Biden signed the Infrastructure Investment and Jobs Act into law, dedicating another $10 billion toward PFAS remediation efforts. Nancy is grateful that the federal government is finally taking steps to provide its citizens with clean water.
Click here to read more about Nancy's story.
Stories from people in various other states
Robin Craycroft, Missouri
When Robin was 61 years old, she was diagnosed with latent autoimmune diabetes—a condition that causes Type 1 diabetes. After she enrolled in Medicare last year at age 65, her insulin costs went from $35 per month to more than $1,000 upon hitting the Medicare coverage gap. The first time Robin saw the price, she teared up in the pharmacy line. The only thing she could do was hand over her credit card to purchase her insulin and pay it off over time. She wants to retire, but the high cost of her prescription medications requires her to continue working part time. Once she heard about the Biden administration enacting the Inflation Reduction Act to cap insulin copays at $35 per month, she cried tears of joy. In anticipation of thousands of dollars in savings, Robin and her husband plan to purchase a home and enjoy retirement unburdened by the stress of rising insulin costs.
Click here to read more about Robin's story.
Kandie Guynn, Oklahoma
Kandie is a working mother of four and Indigenous Chickasaw living on Tribal lands. When the pandemic hit, many services and businesses went online to protect the community. Kandie's children needed to be online more to learn and stay entertained while at home. Kandie saw how important access to the internet was for her community, as it was their only way to stay connected in the midst of the pandemic. For Kandie's family, the internet connects them to school, work, and family—it became as essential as water or electricity. When she heard she qualified for the Affordable Connectivity Program (ACP), which was expanded under the Infrastructure Investment and Jobs Act (IIJA)—also known as the bipartisan infrastructure law—she was relieved to see her internet bill drop from $100 to $24 per month. Before the ACP, Kandie was prepared to give up access to the internet in order to afford food and gas. But thanks to the program, she does not have to make that decision.
Click here to read more about Kandie's story.
Deanna Branch, Wisconsin
When Deanna took her 2-year-old son Aidan in for a routine health checkup, she was horrified to learn that he had lead poisoning. Deanna rushed him to the hospital and soon learned that her family's rental home was full of lead paint and lead pipes. To protect the health of Aidan and her other son back home, Deanna chose to move out of their house. She and her sons ended up living in a shelter for several months until they were able to move in with family. When Deanna learned of the Biden administration's lead removal funding in the bipartisan infrastructure law, she was thrilled to see the government finally taking action to remove dangerous lead from her community. Funds from this legislation are now being used to massively accelerate lead removal, ensuring that families such as Deanna's do not have to risk being poisoned by lead in their own homes.
Click here to read more about Deanna's story.
The Biden administration's funds to remove lead infrastructure will go a long way toward making us feel safe in our home again. Deanna Branch
Amber Torres, Nevada
Throughout the COVID-19 pandemic, Amber Torres has seen Native communities such as the Walker River Paiute Tribe weather unique challenges, both in terms of public health and economic development. Now, as the chair of Walker River, Amber is overseeing her community's implementation of the Biden administration's federal economic investments such as the American Rescue Plan and the Infrastructure Investment and Jobs Act. These investments have helped Walker River to develop a new public park and wellness center, in addition to providing funding for a new water infrastructure system. With this federal funding, the Walker River Paiute Tribe is recovering from the pandemic and building a stronger economy.
Click here to read more about Amber's story.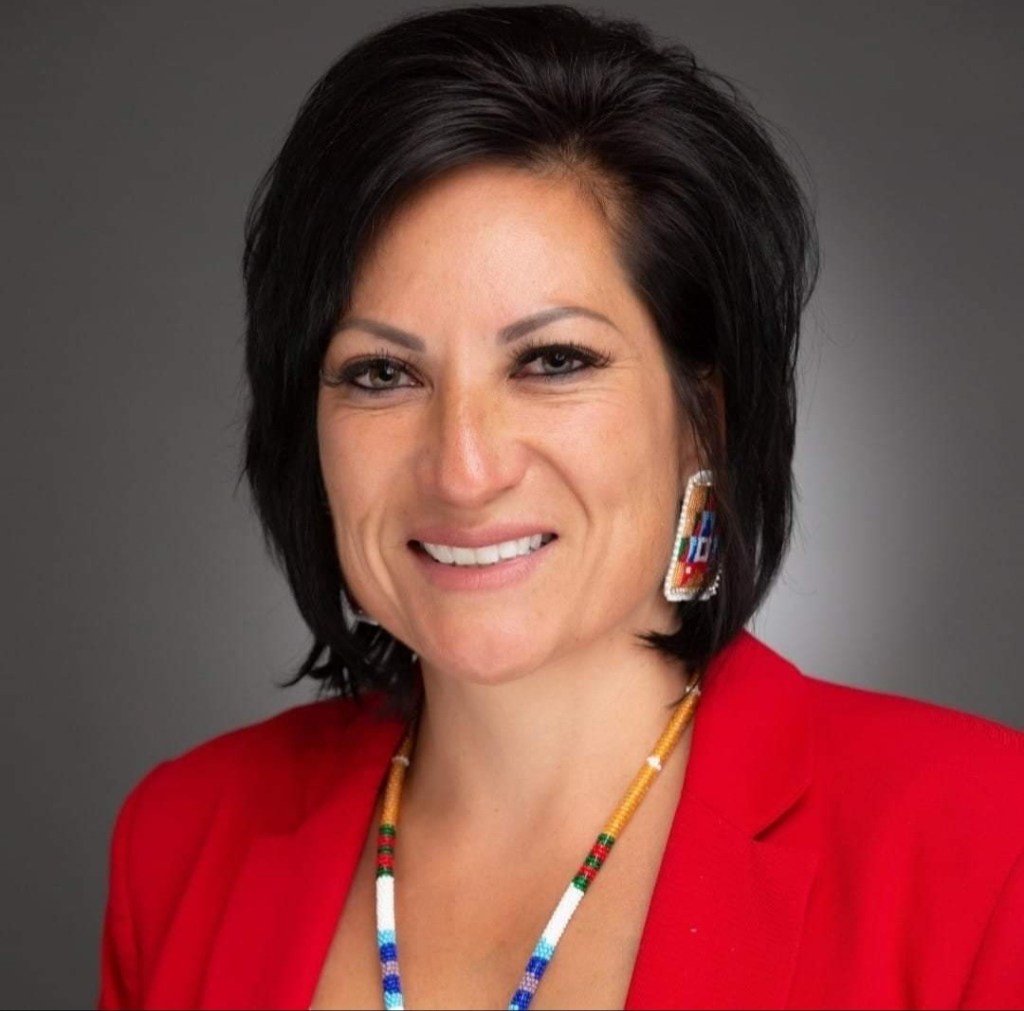 Indian Country has always been treated as an afterthought, but we've really been at the table during this administration. Amber Torres
Joy Miller, Pennsylvania
When Joy's family of five began working and learning primarily from home at the start of the COVID-19 pandemic, their home internet struggled to meet their needs. Their inadequate internet often resulted in dropped calls and service outages. In her role as a school psychologist, Joy has seen countless families in her community struggle with unreliable internet, putting their children's learning outcomes at risk. Now, Joy is grateful for the Biden administration's nationwide investments in broadband infrastructure, which are helping families such as Joy's access faster, more reliable internet to help them meet the needs of modern life.
Click here to read more about Joy's story.
Conclusion
The legislation enacted under the Biden administration has had real, tangible impacts on the issues that matter most to everyday Americans. Entering the new year, Americans are standing on a stronger foundation built by these policies.
The positions of American Progress, and our policy experts, are independent, and the findings and conclusions presented are those of American Progress alone. A full list of supporters is available here. American Progress would like to acknowledge the many generous supporters who make our work possible.