The Trump Effect: How the GOP Candidates' Views on Immigration Mirror 'The Donald'
An analysis of the top-polling GOP candidates' positions on immigration shows that their views aren't that different from Donald Trump's beliefs.
Donald Trump has been grabbing headlines for weeks with his extreme comments on a variety of topics. One issue in particular that has been at the top of Trump's seemingly unfiltered commentary is immigration. From alleging that Mexico is sending "rapists" who are "bringing drugs" and "bringing crime" to the United States, to suggesting the mass deportation of the 11 million immigrants without status living in the United States and an end to birthright citizenship, Trump's views are, by any measure, extreme.
While some Republicans have taken pains to emphasize that Trump's comments and views on immigration are an anomaly and do not represent the Republican Party, Center for American Progress Action Fund's analysis of the top Republican candidates' comments and policy perspectives demonstrates otherwise. And the candidates only reinforced these perspectives during the Reagan Library Republican presidential debate on September 16. (Wisconsin Gov. Scott Walker (R), who suspended his campaign for president on September 21, 2015, participated in the Reagan Library debate and is included in this analysis). Based on their declarations in interviews, in speeches, and in written statements, the top Republican candidates hold views similar, if not identical, to Trump's beliefs. The remarkable similarities on key immigration issues are detailed below.
The mass deportation of unauthorized immigrants
Trump sparked significant controversy when he called for the mass deportation of the country's unauthorized immigrants, a proposal estimated to cost $114 billion. Additionally, forcing unauthorized immigrants to leave the country because they fear excessive policing, sometimes referred to as "attrition through enforcement" or "self-deportation," has been the default GOP immigration policy for some time and was championed by former Massachusetts Gov. Mitt Romney (R) during his 2012 presidential run. Economists have estimated that the mass deportation of unauthorized immigrants could reduce the U.S. gross domestic product, or GDP, by 5.7 percent over 20 years—sucking $1.6 trillion out of the economy. Trump and Romney aren't the only proponents of mass deportation: Both retired neurosurgeon Ben Carson and Gov. Walker—who ended his candidacy on September 21—have implied that they support the policy.
Carson, in November 2014, penned an op-ed for the National Review that said, "People already here illegally could apply for guest-worker status from outside of the country. This means they would have to leave first." While Carson stops short of explaining how this would happen, his proposal leaves no room for a solution that lets families stay in the United States while obtaining legal status.
Walker implied his broad agreement with Trump's immigration strategy in an interview with Fox News in August 2015. During that interview, he even went so far as to state that he preceded Trump by "four to five months" in proposing many of the ideas Trump embraces, including building "a wall" on the border, making sure there are "no sanctuary cities," and "no amnesty."
An end to birthright citizenship
Even though birthright citizenship is enshrined in the 14th amendment of the U.S. Constitution, Trump's call to end birthright citizenship has put the spotlight on other GOP candidates' positions on the issue. Ending birthright citizenship means requiring new parents to undertake the lengthy and complicated processes of proving their children's citizenship, which could amount to an effective birth tax of $600 per child. It also means condemning children to a permanent underclass simply by virtue of their birth. Meanwhile, former Florida Gov. Jeb Bush has played directly to Trump's style or rhetoric by deriding so-called "anchor babies"—a term considered offensive even by a right-of-center Latino outreach organization that Bush helped to launch. Bush has said that immigrants have adopted the practice of coming to the United States to give birth, which he says undermines birthright citizenship. Not to be outdone on this issue, other candidates have made similar statements in support of ending birthright citizenship.
Rand Paul (R-KY) has introduced a constitutional amendment to end birthright citizenship, saying, "Citizenship is a privilege, and only those who respect our immigration laws should be allowed to enjoy its benefits."
Ted Cruz (R-TX) has said that he "absolutely" supports ending birthright citizenship, while Carson has said that birthright citizenship "doesn't make any sense" to him.
Walker, when asked in mid-August for his position on birthright citizenship in the wake of Trump's rise in the polls, said that he supported ending birthright citizenship—although he backtracked from that position a week later.
New Jersey Gov. Chris Christie (R)—while stopping short of outright support for ending birthright citizenship—has indicated that he is open to ending the policy, saying, "I think all this stuff needs to be re-examined in light of the current circumstances. (Birthright citizenship) may have made sense at some point in our history, but right now, we need to re-look at all that."
Lindsey Graham (R-SC), former Sen. Rick Santorum (R-PA), and Louisiana Gov. Bobby Jindal (R), candidates who are further behind in national polls, also support ending birthright citizenship.
Opposition to a pathway to citizenship
Even though polls have repeatedly shown strong support from the American public for providing a pathway to citizenship for unauthorized immigrants, Donald Trump strongly opposes such a plan. However, establishing a pathway for legal status and citizenship for 11 million to 12 million persons without status is an economic winner: It would add a cumulative $1.2 trillion to U.S. GDP over 10 years and reduce the federal budget deficit by $820 billion over the next 20 years. Despite the facts, Trump and the other Republican candidates oppose a pathway to citizenship.
Cruz, Carson, and business leader Carly Fiorina have consistently opposed a pathway to citizenship for undocumented immigrants. For his part, Carson has said that he would support a guest worker program for unauthorized immigrants and qualifying immigrants—although he later limited this program to people working "primarily in the agricultural sphere"—but he has seemingly foreclosed the possibility of the citizenship for those workers in his immigration plan. Fiorina has stated that she does not believe unauthorized immigrants "should have a right to earn the privilege of citizenship," while Cruz has called a pathway to citizenship "profoundly unfair."
Bush, despite his prior support for a pathway to citizenship, co-authored a book in 2013—Immigration Wars: Forging An American Solution—in which he states that he no longer supports a pathway to citizenship for unauthorized immigrants.
Walker, speaking to Fox News earlier this year, said "flat out" that his "view has changed" on establishing a pathway to citizenship—an apparent contrast to a number of other earlier statements in support of a pathway.
Former Gov. Mike Huckabee (R-AR) has recently released an ad claiming that he will "oppose amnesty" and implies support for reducing legal immigration in addition to illegal immigration despite earlier support of a pathway for at least some unauthorized immigrants.
Christie has been less clear, although he has clearly felt pressure to modify his views. After saying that he supported a pathway in 2010, Christie told Fox News in May 2015 that his views had changed after doing "more work" on immigration issues. However, in July, Christie changed his position again and said that he agreed with his earlier 2010 statement, only to flip yet again a month later to say that a pathway to citizenship is "garbage" as a matter of policy.
Block and repeal executive actions on immigration
Trump opposes President Barack Obama's executive actions on immigration that would grant temporary reprieve from deportation to immigrants who have resided in the United States for a number of years and either came as children or are the parents of U.S. citizens or permanent resident children. These actions would add a cumulative $230 billion to U.S. GDP over a decade, increase the earnings of all Americans, and create thousands of jobs each year. And yet, Trump is not alone in his opposition.
Carson said on a conservative talk show that he thinks Obama's executive actions are part of a "nefarious agenda" carried out by the Obama administration. When asked if the directives were "designed to have … a new class of voters dependent on government," Carson replied, "Of course."
Walker and Gov. Christie have both supported a multistate lawsuit to block the programs, tying the executive actions up in court.
Cruz and Jeb Bush have both pledged to undo the executive actions after elected president, and Sen. Cruz and Sen. Paul have pushed legislation that would either undo or defund the executive actions.
Cruz, Paul, and Marco Rubio (FL) all supported legislation that would effectively block the executive actions by blocking the actions' funding.
Adding to the chorus, Fiorina and Huckabee have also objected to Deferred Action for Parental Accountability, or DAPA, and the Deferred Action for Childhood Arrivals, or DACA, expansion.
Ohio Gov. John Kasich (R) has refused to take a clear position, even as his state Attorney General Mike DeWine has joined Ohio in the lawsuit seeking to stop DAPA and the DACA expansion.
Conclusion
Despite the attempts by some in Republican leadership to draw a distinction between Trump's views on immigration and those held by other GOP candidates, analysis of their policy proposals shows that the top Republican candidates for president support the key planks of Trump's immigration platform. Additionally, Republican candidates' constantly changing views on immigration policy raise important questions and real concerns about which policies they can be counted on to support if elected president.
Ryan Erickson is the Associate Director of Economic Campaigns at the Center American Progress Action Fund. Angela Maria Kelley is the Executive Director of the Center for American Progress Action Fund.

The positions of American Progress, and our policy experts, are independent, and the findings and conclusions presented are those of American Progress alone. A full list of supporters is available here. American Progress would like to acknowledge the many generous supporters who make our work possible.
Authors Ryan Erickson
Associate Director, Economic Campaigns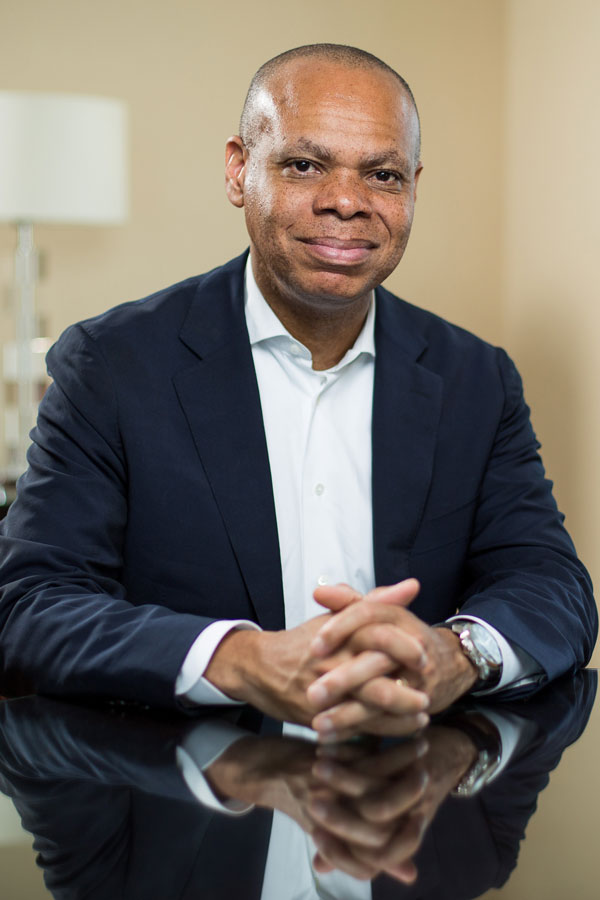 Angela Maria Kelley
Executive Director, Center for American Progress Action Fund; Senior Vice President, Center for American Progress