This Marine Corps veteran is fed up with Trump's attacks
This piece was originally published in the July 23, 2020 edition of CAP Action's daily newsletter, the Progress Report. Subscribe to the Progress Report here.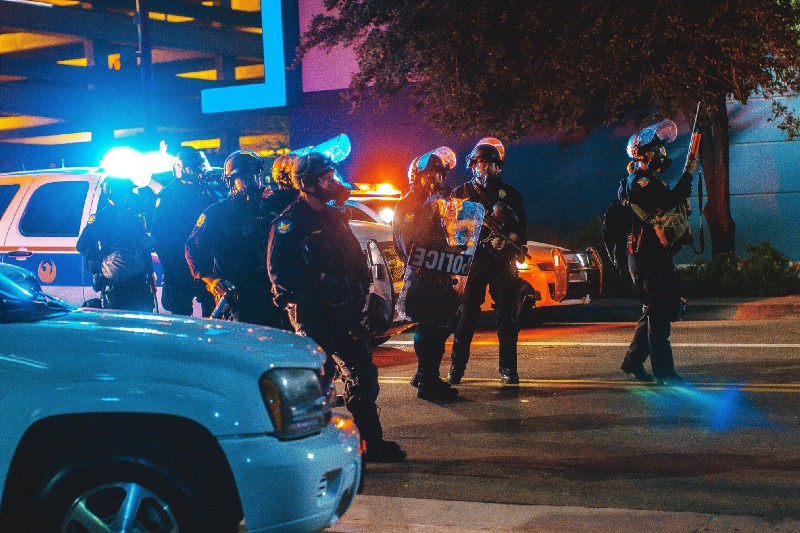 "That is what a dictatorship looks like: Using rubber bullets and violent means to disperse peaceful protestors — not because they posed any threat at all, but because they were in his way."
Watch this Marine Corps veteran condemn Trump's attacks on American citizens, then share on Facebook and Twitter: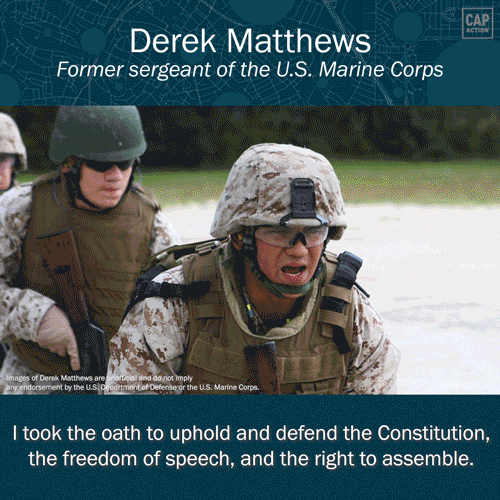 IN THE NEWS
The U.S. hit 4 million confirmed coronavirus cases this afternoon. This comes just over two weeks after we passed the 3 million mark, continuing an exponential increase in new cases amid recent case spikes in multiple states. This line from the Washington Post says it best: "Despite the rosy picture painted by President Trump at his latest White House briefing, almost every metric shows just how badly America is losing its fight against the virus."
We learned this morning that the number of new unemployment claims rose last week for the first time in months, increasing to 1.4 million. According to the Department of Labor, about 109,000 more unemployment claims were filed last week compared to the week prior. This is especially alarming right now, as the extra $600 weekly federal unemployment checks are set to end this week.
But despite this alarming uptick in unemployment claims, Republicans are reportedly considering shrinking the federal unemployment checks to as low as $100 a week. This wouldn't cover the average family's rent in any U.S. state, let alone groceries or other necessities. For context, the current $600 weekly payments amount to approximately $2,400 a month, or six times what is being proposed by Republicans. Once again, Trump and his allies on the right have proven themselves wholly out of touch with the needs of working Americans. The weekly checks have helped millions of Americans stay on top of rent and other necessities, and eliminating that support right now will have disastrous consequences.
IN CASE YOU MISSED IT
Portland Mayor Ted Wheeler was among protesters who were tear-gassed by federal officers last night. Trump and his Acting Secretary of Homeland Security have defended the officers, who have reportedly been beating and detaining anti-racism demonstrators with no clear cause. Mayor Wheeler denounced the officers' actions as an "egregious overreaction," bringing further attention to the highly criticized deployment of federal agents to counter first amendment-protected protests. Trump, however, is not backing down. Last night, he announced his intent to expand this deployment of federal troops to Chicago, where the mayor has also indicated they are not wanted.
Trump issued a memo yesterday ordering the Census Bureau not to count undocumented people when determining Congressional districts. This is yet another item to add to the long, long list of Trump's racist and xenophobic actions. It's important to note that Trump hasn't outlined how he plans to make this happen, though, as the Census Bureau counts everyone — documented or not. Thankfully they did not include Trump's desired citizenship question on this year's survey, and they do not collect citizenship data in any form.
Republican Rep. Ted Yoho muttered sexist profanities at his colleague Alexandria Ocasio Cortez — who happens to be a young Latina woman — on the Capitol steps earlier this week. After Yoho issued a non-apology for the disrespectful comments on the House floor, Ocasio-Cortez took to the floor herself, saying she had originally planned not to respond but that his false apology changed her mind. "This is not new. And that is the problem," she said. "This issue is not about one incident. It is cultural." She went on to note that her parents "did not raise [her] to accept abuse from men," calling the encounter part of a pattern of "abuse and accosting of women."
WHAT WE'RE READING (AND LISTENING TO)
Join Stacey Abrams and Cory Booker next Friday for a virtual discussion on where progressive priorities lie during the pandemic. Click here to RSVP and secure your ticket.
The positions of American Progress, and our policy experts, are independent, and the findings and conclusions presented are those of American Progress alone. A full list of supporters is available here. American Progress would like to acknowledge the many generous supporters who make our work possible.