The Top 5 Rights at Risk in a Trump Court.
The right to a safe, legal abortion.
The right to access abortion safely and legally in this country is on the line.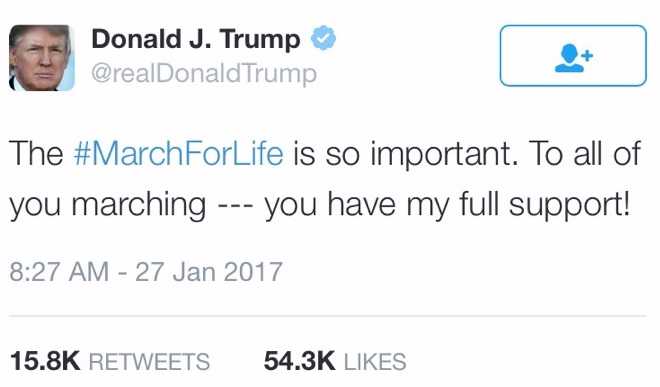 The right to LGBTQ equality.
3 years ago, Justice Kennedy was the deciding vote on a conservative court in Obergefell v. Hodges—the case that said the Constitution's guarantee of equal protection extends to the right to marriage equality.
In decision after decision Kennedy made clear that the LGBTQ community was entitled to equal protection, declaring local discriminatory statutes targeting the gay community were unconstitutional.
The right to vote in free and fair elections.
Trump is a champion of the voter fraud myth. He even created a sham commission to investigate this mythical problem that is used as cover to silence Americans' voices and keep them from exercising power at the polls.
Five years ago the Court decimated the Voting Rights Act. Just this term, the Supreme Court bluntly undermined voting rights in the case Husted v. APRI, upholding Ohio's voter purges that disproportionately impact low-income communities and communities of color.
The right to affordable health care.
Republicans have long obsessed over sabotaging the Affordable Care Act, and they've been thwarted time and time again.
With an ultra-conservative nominee, Trump can give the courts a shot to do what Congress can't. The Trump Administration is already attempting this by refusing to defend coverage for pre-existing conditions.
The right to workplace protections.
This week, the Supreme Court struck a major blow to public unions in Janus v. AFSCME. Corporate interest groups are poised and ready to continue their assault on workers rights – and a new anti-worker justice from President Trump would set them up for continued victories.
Trump and his cronies in Congress (aka Mitch McConnell and the Republican Senate) are planning to ram through an extremist nominee who will take immediate aim at the rights we hold dear.
Senate Republicans must follow the McConnell rule and refuse to consider a nominee until after a new Congress is seated in November.