Trump declares war on America
This piece was originally published in the June 2, 2020 edition of CAP Action's daily newsletter, the Progress Report. Subscribe to the Progress Report here.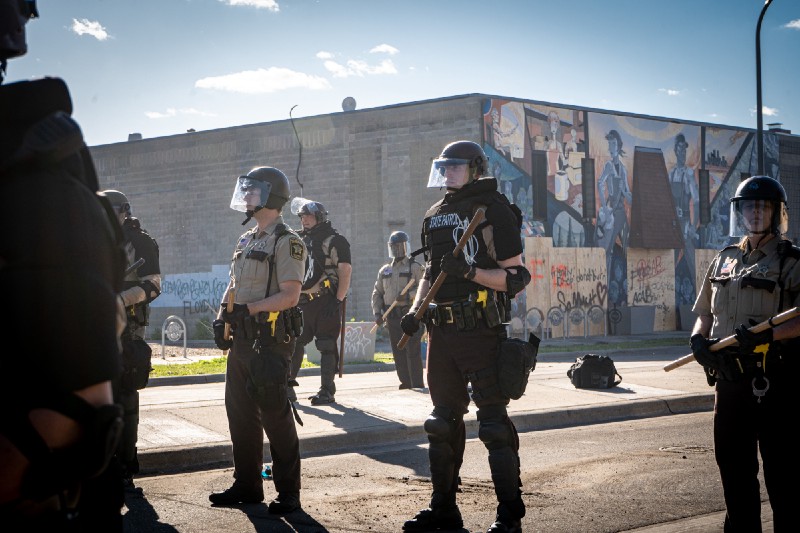 "OPEN YOUR EYES, AMERICA."
— CNN host Don Lemon, reacting to Trump's speech last night in which he vowed to send military troops to quell protests sparked by the death of George Floyd
Americans watched in horror last night as an ominous split-screen emerged from the nation's capital.
Just steps from the White House, Attorney General Bill Barr looked on as military police deployed tear gas, flash bangs, and rubber bullets on peaceful protesters demanding justice for George Floyd. Meanwhile, with the sound of flash bangs and shouting in the background, Trump stepped outside for an impromptu speech in which he deemed himself an "ally of peaceful protesters," threatened to dispatch "thousands and thousands of heavily armed soldiers" to quell protests, and pledged to "protect the rights of law-abiding Americans, including your Second Amendment rights."
Trump's threats to deploy the military to suppress demonstrations come at a time when police forces across the country have already become increasingly militarized — a trend that activists and experts agree must be stopped.
There's no denying that last night was among the most dystopian moments of Trump's presidency. As is often the case, when asked about the events of last night, a number of Senate Republicans have either defended or feigned ignorance of Trump's actions. And to make matters worse, Barr said this afternoon that we can expect "even greater law enforcement resources and support in the [Washington, D.C.] region" tonight.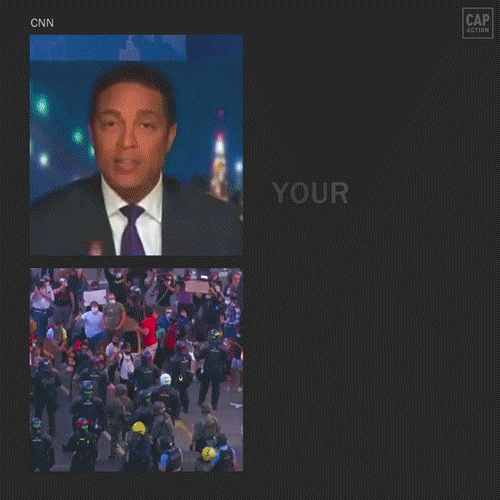 HOW DO WE FIX THIS?
The events of the last week have forced us, once again, to confront the failings of our country's broken policing and justice systems. When Black people are dying at alarming rates and police-involved shootings happen so often we can barely keep up, things clearly need to change — fast. Here are a few of the major bills, resolutions, statements, and plans that have been offered up by activists and elected officials in the wake of George Floyd's death:
IN CASE YOU MISSED IT
After his speech last night, Trump made an unannounced visit to St. John's Church in Washington for a photo op, where he stood outside, held up a Bible for the cameras, and left. We later learned that a directive to clear the streets for this church visit was the reason the military police took such aggressive and violent action against protesters just moments before. Faith leaders were incensed: "This was a charade," said Bishop Mariann Budde of the Episcopal Diocese of Washington.
National Guard troops reportedly used physical force to remove religious leaders from the church ahead of Trump's visit while they were distributing hand sanitizer and snacks to protesters.
Minnesota's Department of Human Rights has filed a civil rights charge against the Minneapolis Police Department, Governor Tim Walz told reporters this afternoon. The Governor also announced that they'd be launching an investigation of the MPD's "policies, procedures, and practices" over the last decade to determine if they had engaged in "systemic discriminatory practices towards people of color."
Rahul Dubey opened his Washington, D.C. home last night to 60+ protesters who were cornered and pepper-sprayed by police after the city's curfew went into effect. Of the strangers he sheltered overnight, Dubey told WJLA he hopes his 13-year-old son "grows up to be just as amazing as they are."
WHAT WE'RE READING (AND LISTENING TO)
If you're able to donate and are looking for a way to support activists on the ground fighting for a more just America, here's one. Click here to split a donation between various bail funds to help arrested protesters get out of jail.
Note: This is not a donation to CAP Action. We make no warranties regarding the tax deductible status of donations made to this link.
The positions of American Progress, and our policy experts, are independent, and the findings and conclusions presented are those of American Progress alone. A full list of supporters is available here. American Progress would like to acknowledge the many generous supporters who make our work possible.