This piece was originally published in the August 19, 2020 edition of CAP Action's daily newsletter, the Progress Report. Subscribe to the Progress Report here.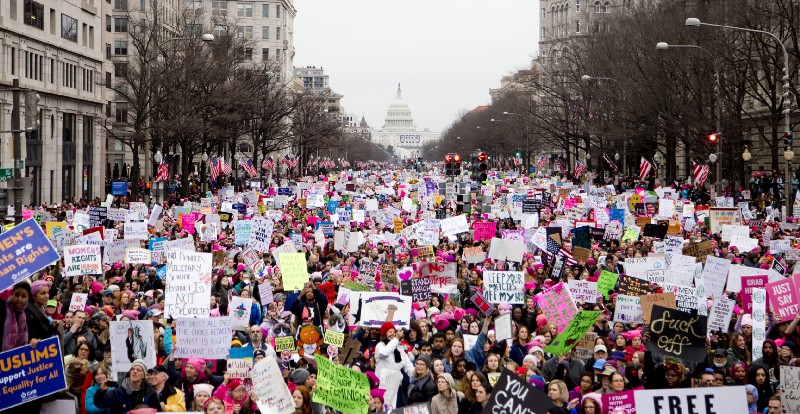 "In the midst of a pandemic, nearly 100 million Americans do not have sufficient health insurance."
— Ady Barkan, a lawyer and health care activist who is dying of ALS, on the urgent need to rethink our broken health care system
For years, Trump has unleashed an unprecedented set of attacks on women.
He's appointed judges who proudly chip away at Roe v. Wade and deny women access to abortion and contraception. He's ranted against prominent women of color who've dared to speak out against his disastrous policies and bigoted words. He's shown a lack of respect for women's autonomy and most basic rights.
But women are fighting back. They're reclaiming the narrative and pushing for justice and equality in the face of Trump's relentless attacks.
Watch and share this video on Twitter and Facebook to amplify their voices: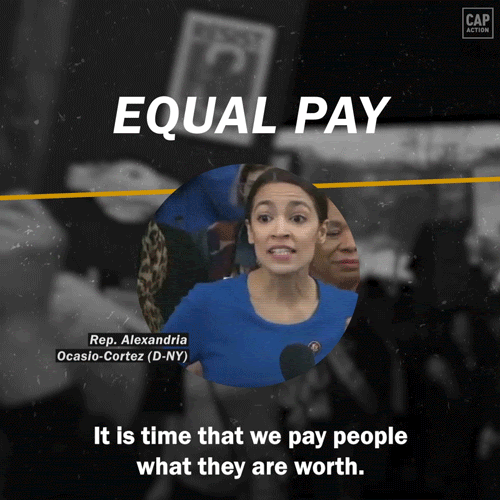 It's Day 3 of the 2020 Democratic Convention. Tonight's focus will be on Senator Kamala Harris as she officially accepts the Vice Presidential nomination. She'll be joined by speakers including former President Barack Obama, former Secretary of State Hillary Clinton, Senator Elizabeth Warren, gun reform activist and former Rep. Gabby Giffords, and Speaker Pelosi.
The primetime lineup will air from 9–11pm EST. You can follow along at DemConvention.com/watch or on another one of the many platforms that'll be airing it.
IN THE NEWS
While there were a number of strong speeches last night, Democrats across the spectrum were especially unified around one segment — the roll call across America. Organizers turned the constraints of a virtual convention into a delightful tour of the United States. Representatives from each state and territory announced their delegate counts via video, many with scenic backdrops such as mountains, city skylines, historical sites, and even a few beaches. A total of nine Indigenous people spoke on behalf of their states and territories, highlighting issues like the impact of climate change on tribal waters and the need to repair our crumbling infrastructure.
Trump's war on the Postal Service is clearly a voter suppression tactic. But it's hurting more than just our elections. In a new piece out today from the Center for American Progress, Sam Berger and Stephanie Wylie detail the ways in which the USPS touches the lives of millions of Americans, from shipping medication to its vital role in rural communities. And, they explain, while Trump's appointment of Republican mega-donor Louis DeJoy as Postmaster General has accelerated the crisis facing the Postal Service, the agency has been staring down targeted budget cuts and the threat of privatization for over a decade.
Trump is headed to Scranton, PA tomorrow, coincidentally the same day that the presumptive Democratic presidential nominee — a Scranton native — will address the party's convention. When Trump last visited Scranton back in March, in the early days of the pandemic's spread in the U.S., he suggested during a Fox News town hall that he was open to cutting Social Security. In the five months since, Trump's failure to control the virus has led to over 5.4 million cases and 170,000 deaths in the United States. Despite the intensity of this crisis, just last week Trump doubled down and escalated his attack on Social Security, issuing an executive order that threatens its main revenue source.
IN CASE YOU MISSED IT
As the Postmaster General prepares to face questioning from House and Senate committees in the coming days, CAP Action led 80 organizations today in calling for him to resign. "Since being appointed postmaster general, DeJoy has imposed draconian measures that have slowed the delivery of mail, causing deep concerns among current Postal Service employees and Americans across the country," the letter says. "DeJoy's actions appear to be part of a long-term effort by this administration to undermine and privatize the Postal Service." You can read the full letter here.
The disproportionate amount of power held by a handful of massive corporations is behind some of the darkest trends in America's economy. According to a report published by two Federal Reserve economists, the consolidation of monopoly power over the last four decades "may have been the driving force" behind a number of bleak trends with which it coincides, including rising wealth and income inequality and a decline in the share of profits going to workers. As those metrics took a turn for the worse, they explain, the top 5% of households saw their net worth nearly triple between 1983 and 2016. The authors note that policies which redistribute wealth to poorer Americans are strong tools in preventing the next financial crisis.
WHAT WE'RE READING
Like the Progress Report? Our team relies on the support of grassroots progressives like you. Chip in $5 or whatever you can to power our work.
The positions of American Progress, and our policy experts, are independent, and the findings and conclusions presented are those of American Progress alone. A full list of supporters is available here. American Progress would like to acknowledge the many generous supporters who make our work possible.