Biden announces enough vaccines for everyone by May
Part of a Series
This piece was originally published in the March 1, 2021 edition of CAP Action's daily newsletter, the Progress Report. Subscribe to the Progress Report here.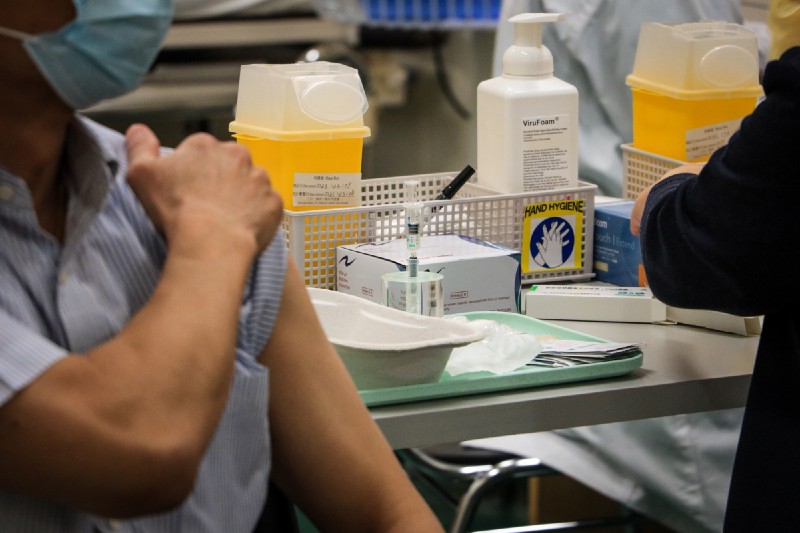 "Get out there and get your shot!"
— Dolly Parton, vaccine influencer
Now that a third COVID-19 vaccine has been approved, let's check back in with the latest numbers on vaccine safety.
Share this graphic on Twitter and Facebook to get the facts out: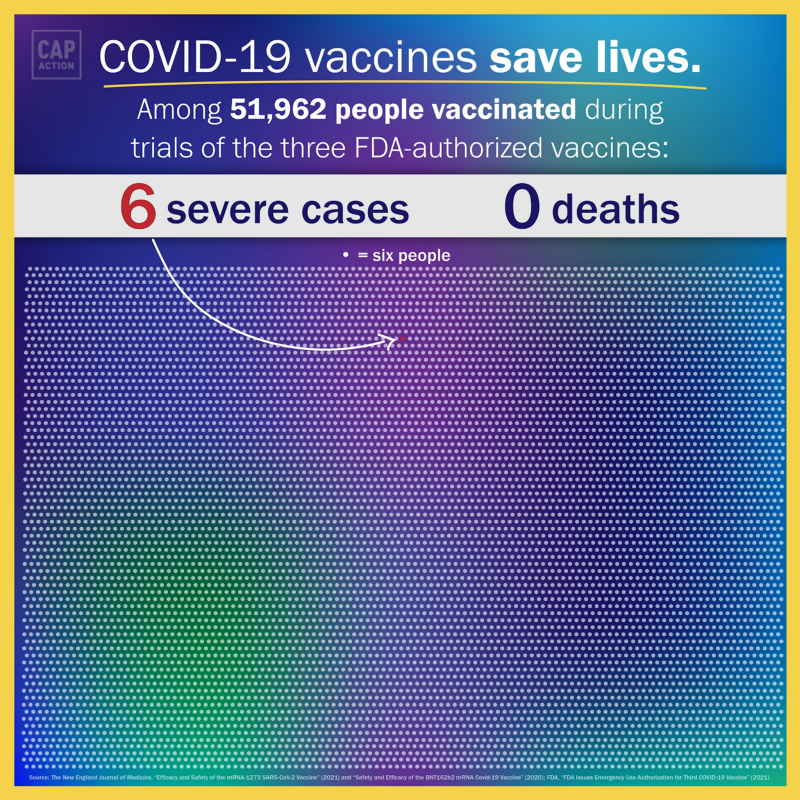 IN THE NEWS
Breaking tonight: President Biden announced that the U.S. is on track to acquire enough doses of the COVID-19 vaccine to vaccinate every American adult by the end of May. Is that a normal summer I hear? Yes…and no. Remember, acquiring vaccines is just the first step. Actually getting them into the arms of the public is a whole other ball game. As many of us have likely experienced, navigating decentralized vaccine distribution systems at the state and local level can be a time-consuming task of its own — and one that might not have been so daunting if we'd had a competent pandemic response plan before January 20. But while we're not yet ready to return to our pre-pandemic ways, that doesn't make today's announcement any less significant.
We also learned today that the White House has facilitated an arrangement between major vaccine manufacturers that will speed up production of the Johnson & Johnson vaccine. Pharmaceutical company Merck, typically a competitor of Johnson & Johnson's, will partner with them to produce the just-approved vaccine, easing concerns over the potential impact of Johnson & Johnson's recent production delays.
As his constituents continue to grapple with the wreckage of last month's devastating winter weather — many still with limited access to food, water, heat, and power — Texas Governor Greg Abbott (R) announced this afternoon that he was fully "opening up" the state. Starting next Wednesday, all of Texas's coronavirus precautionary measures will be eliminated. You read that right — all of them. Texans will no longer be required to wear masks, and all businesses will be allowed to return to 100% capacity. It's dangerous, and it puts Texans at risk, especially as the state continues to lag behind in vaccine distribution.
IN CASE YOU MISSED IT
The House passed the Equality Act last week, marking the second Congress in a row to send the Senate this critical bill codifying the equal rights of LGBTQ+ Americans under the law. Now, it's up to the Senate to send the Equality Act to Joe Biden's desk. But it isn't a done deal. Make sure your senators are on the right side of history and are planning to vote for the Equality Act.
Senator Elizabeth Warren (D-MA) introduced a bill yesterday that would make good on the signature policy of her recent bid for the White House: Taxing the rich. If signed into law, the plan would create a two percent tax on the fortunes of the richest of the rich Americans to fund a wide array of public services. The ultra-millionaire tax, as Warren calls it, would work much like the property taxes every homeowner pays — but instead of taxing your home, it would tax the bank accounts of people who have amassed $50 million or more in personal wealth. Got less than $50 million in the bank? You won't be affected. (Still curious how this would work? She's got a calculator for that.)
Dolly Parton just got a taste of her own medicine. The star, whose donation helped fund the research that brought us the NIH-Moderna vaccine, received her first COVID-19 vaccine dose this afternoon — and she wants you to get yours, too.
WHAT WE'RE READING
The positions of American Progress, and our policy experts, are independent, and the findings and conclusions presented are those of American Progress alone. A full list of supporters is available here. American Progress would like to acknowledge the many generous supporters who make our work possible.
Authors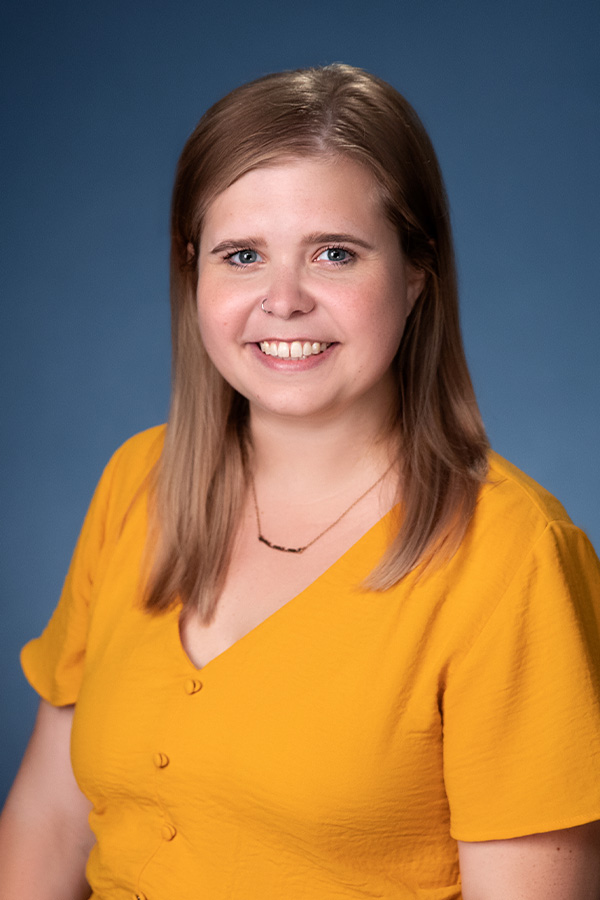 Senior Director of Digital Engagement, Digital Advocacy
Explore The Series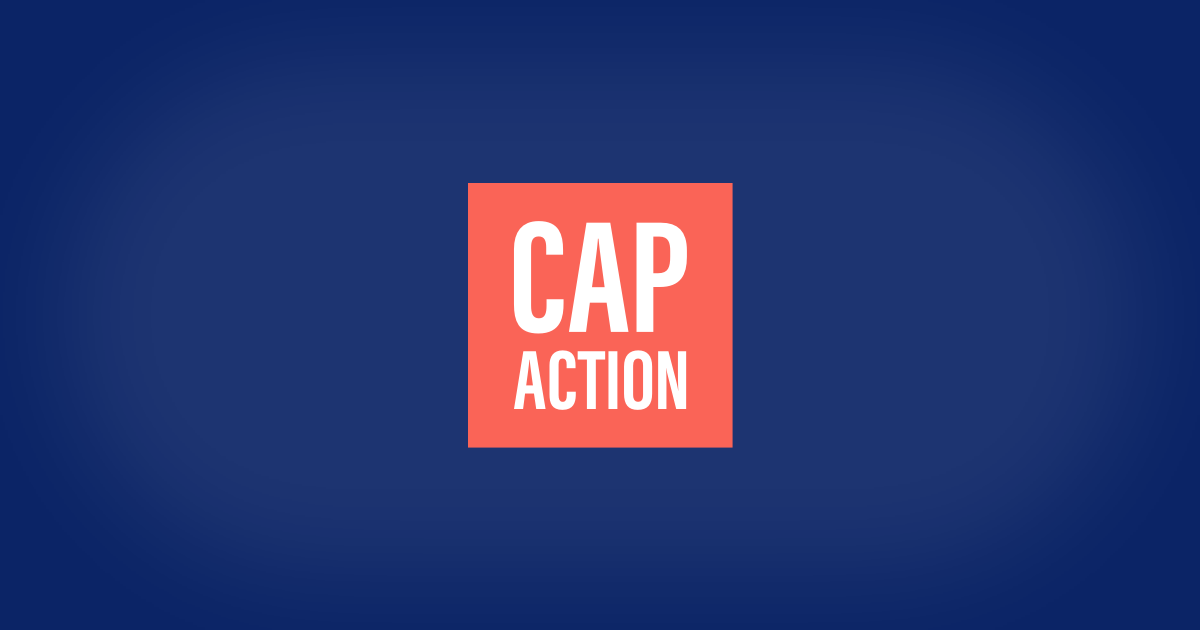 "The Progress Report" is CAP Action's regular news email, providing policy-minded analysis of the day's stories—and offering subscribers ways to get involved.
Previous
New vaccine just dropped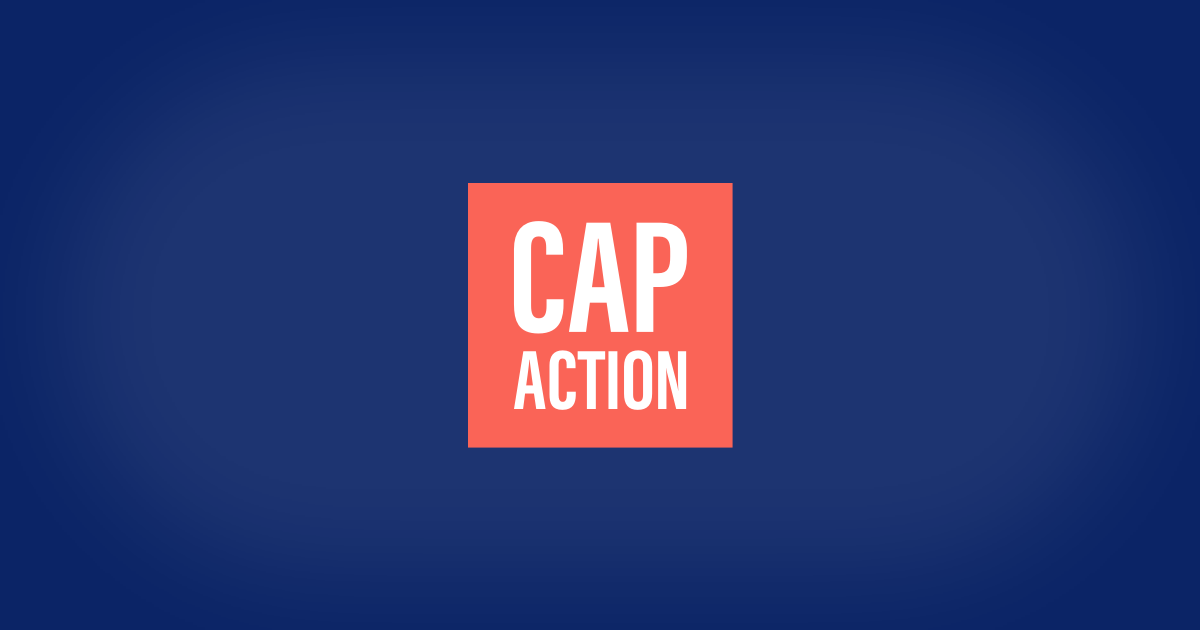 Next
This senator just delayed pandemic relief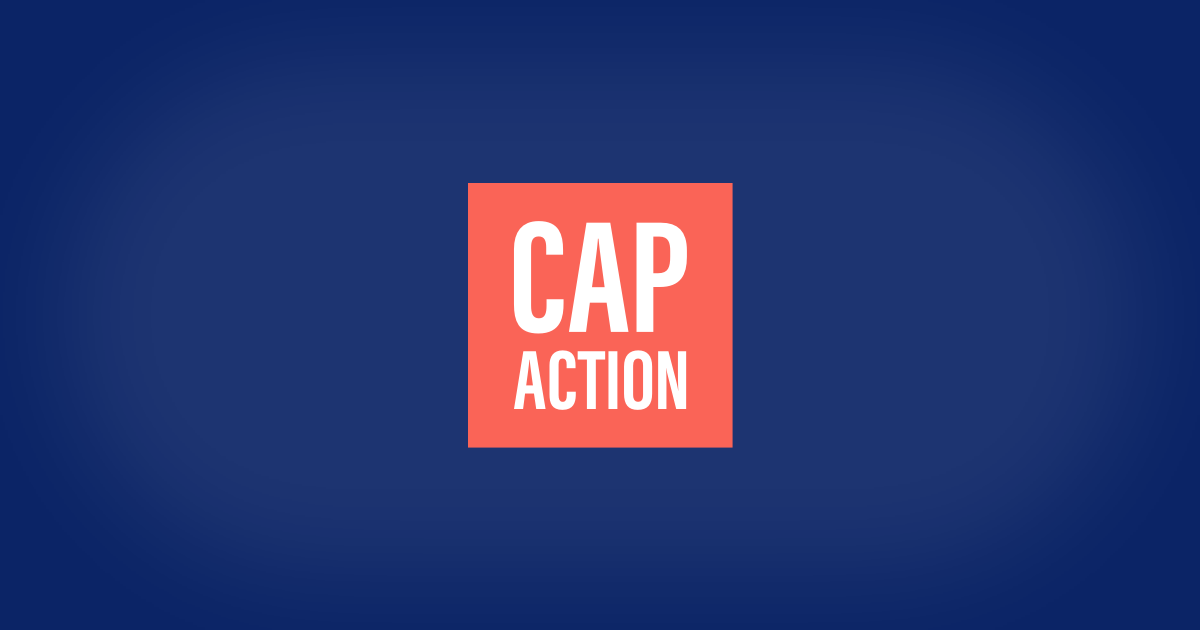 This senator just delayed pandemic relief