Nevada Infrastructure Brought to You by Biden
Investments From the Bipartisan Infrastructure Law and American Rescue Plan
The bipartisan infrastructure law is funding long-needed improvements to Nevada's infrastructure, from its highways and transit to its airports.
Part of a Series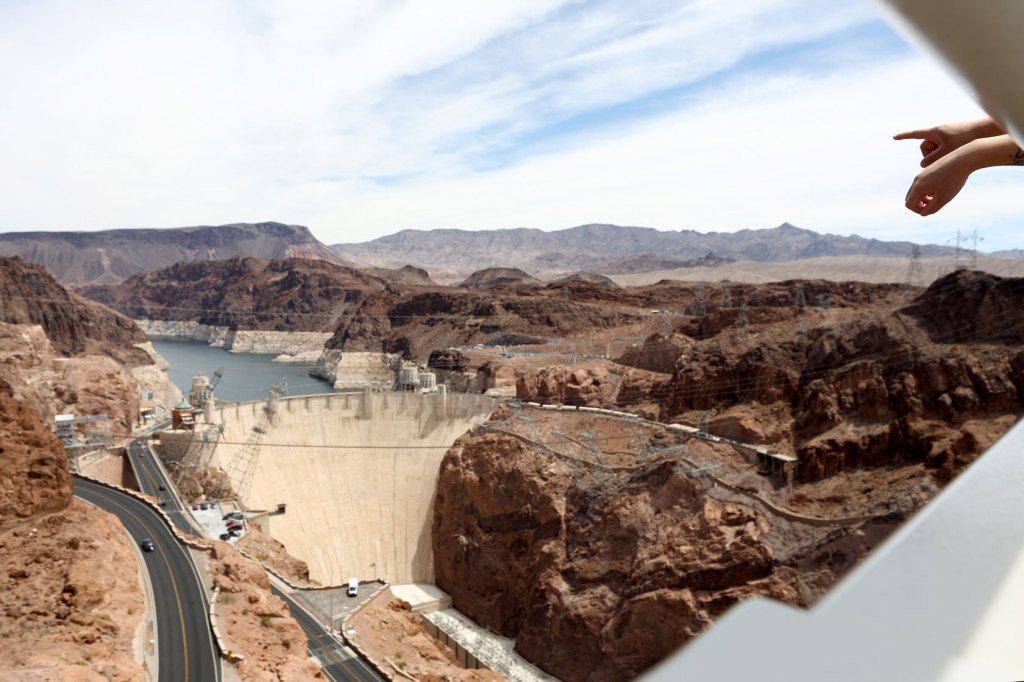 Nevada is starting to see its share of long-overdue investments in its infrastructure thanks to President Joe Biden's Infrastructure Investment and Jobs Act, also known as the bipartisan infrastructure law, passed last year.
The Silver State is expected to see $4 billion in federal funding from the law over the next five years for highways, construction jobs, public transit, broadband, airports, drought mitigation, and more.
Nevada has already rolled out several allocations for that funding, including:
All of Nevada's members of Congress voted for this infrastructure legislation except for Rep. Mark Amodei (R). Just last week, Amodei posed for a photo op to discuss issues such as water infrastructure and broadband accessibility, despite voting against legislation aimed at providing both to Nevadans.
This column provides a roundup of local news coverage that highlights how federal funding from the Biden administration is improving both infrastructure and the lives of Nevadans across the state.
Reno
"Rosen promotes law to 'improve critical infrastructure in Nevada'": "Funding from the infrastructure package will be used to complete the Arlington Avenue Bridges Project. 'The Bipartisan Infrastructure Law is the largest investment in our bridges in American history, and I'm proud to have helped deliver this legislation to improve critical infrastructure in Nevada,' Rosen said, according to the release. 'This once-in-a-generation investment in our state will not only rebuild our infrastructure, but will create good-paying jobs and improve the quality of life for Nevadans.' The bridges over the Truckee River are almost a century old and are in dire need of repair." – North Vegas Times, February 6, 2022
Las Vegas
"Nevada now seeing funding to help with road infrastructure, traffic safety": "Nevada is beginning to see millions of dollars in funding to help better our roadways, courtesy of the Bipartisan Infrastructure Bill. … Cortez Masto says the bill will help provide funding for safer routes to school, new technology on the roads, improved bicyclist safety measures, and more. 'We've seen an increase in fatalities on our roadways here, and so we've got to figure out what's going on and how do we address that. How do we address that and make it zero?' she said. 'The benefit of this money that's coming in now will help that goal. It really will over a long term. That's the intent here.' Clark County officials said around $80 million will be used on road infrastructure over the next few years." ­– KSNV, February 11, 2022
Elko County
"Rosen, Department of Commerce Announce More Than $7 Million in Funding to Expand Broadband in Rural Nevada": "Today, U.S. Senator Jacky Rosen (D-NV) and Secretary of Commerce Gina Raimondo announced that the U.S. Department of Commerce has awarded a $7.3 million grant to expand broadband in Elko County. This funding is part of the National Telecommunications and Information Administration (NTIA) Broadband Infrastructure Program and will be used to support Elko County's Spring Creek Area project, which will serve 5,568 households, 169 businesses, and 21 anchor institutions." – Office of Sen. Jacky Rosen, February 25, 2022
Other parts of the state
"Nevada officials detail $500 million housing program": "The Nevada Housing Division laid out some detail Tuesday on the Home Means Nevada program that will use $500 million in American Rescue Plan money to lower the cost of housing and provide help to more than 13,000 households across the state. The majority of the money, $300 million, will produce up to 1,000 new housing units in multi-family structures for families and seniors earning less than 60 percent of the Area Median Income. The initiative would target those making less than 30, 40 or 50 percent of the median income." – Nevada Appeal, March 2, 2022
"Mental health services in Nevada to get $20 million shot in the arm": "Emergency mental health services in Nevada will be getting a $20 million infusion, thanks to the federal government's American Rescue Plan Act, and the state will hook into a national mental health hotline modeled after the 911 U.S. emergency call number. … Sisolak told those in attendance that he was committing $20 million from Nevada's share of American Rescue Plan funds to establish a statewide network of crisis stabilization centers to improve access and services for people with mental health crises." – Las Vegas Sun, April 20, 2022
"Bipartisan infrastructure law aims to bolster valley construction jobs": "The bipartisan Infrastructure Investment and Jobs act will provide $4 billion to Nevada. Much of it going to wage protections aimed at having contractors pay competitive wages. Senator Jacky Rosen helped write the infrastructure law and says this creates good-paying jobs." ­– KTNV, January 26, 2022
"Lawmakers approve $41 million in federal aid for nonprofits, kids with disabilities": "Lawmakers on Wednesday continued doling out Nevada's $2.7 billion in state general aid from the federal American Rescue Plan (ARP), approving nearly $41 million to support programs for children with disabilities, boost four nonprofits and help fund an apprenticeship program for nurses." – The Nevada Independent, February 10, 2022
Social media spotlight
I'm doing everything I can to support Nevada's sustainable future. I worked to deliver funding from the American Rescue Plan and the Bipartisan Infrastructure Law to help @RTCWashoe transition to an all-alternative fuel bus fleet 13 years ahead of schedule! pic.twitter.com/aYhst8dgys

— Senator Cortez Masto (@SenCortezMasto) May 9, 2022
Electric vehicles⚡?help reduce carbon pollution, combat the growing climate crisis, and create good-paying jobs here at home. Thanks to the #BipartisanInfrastructureLaw, Nevada will receive $5.6 million this year to invest in EV charging infrastructure. #ElectrifyingAmerica pic.twitter.com/OJpJBXrGMy

— Dina Titus (@repdinatitus) February 10, 2022
Did you know that about 25% of bridges in Nevada are at least 50 years old and in need of repair?

Thanks to @POTUS' recently-signed Bipartisan Infrastructure Law, help is on the way to rebuild and repair these bridges.https://t.co/wG0D7S5on8

— Building Back Together (@BuildingBack_US) February 9, 2022
Nevada & other western states need resources to help prevent wildfires, improve response efforts, & assist affected communities with recovery. I helped secure $8.6 million in funding over five years for fighting fires though the Bipartisan Infrastructure Law.

— Dina Titus (@repdinatitus) May 5, 2022
"Nevada's innovation economy is at the forefront of battery manufacturing and recycling, and the infrastructure law could bring vital new investments to the state." –@SenCortezMastohttps://t.co/pFmOvhZkKj https://t.co/YdDQX0VktP

— U.S. Department of Energy (@ENERGY) May 2, 2022
This morning in Reno, @SenJackyRosen touted the $45 MILLION in funding Nevada will receive for repairing & upgrading bridges across the state. This critical funding comes from the Bipartisan Infrastructure Law she helped write and pass. pic.twitter.com/JtHBHWVQDh

— Renzo Olivari (@Renzo_Olivari) January 28, 2022
It was a pleasure to show @SecGranholm around @NVEnergy this morning! We got to see how the Bipartisan Infrastructure Law will create even more good-paying union jobs as we grow our clean energy economy in Nevada. pic.twitter.com/ylUhs3bJZX

— Rep. Susie Lee (@RepSusieLee) April 15, 2022
The positions of American Progress, and our policy experts, are independent, and the findings and conclusions presented are those of American Progress alone. A full list of supporters is available here. American Progress would like to acknowledge the many generous supporters who make our work possible.
Author Zahir Rasheed
Former Research and Press Assistant
Explore The Series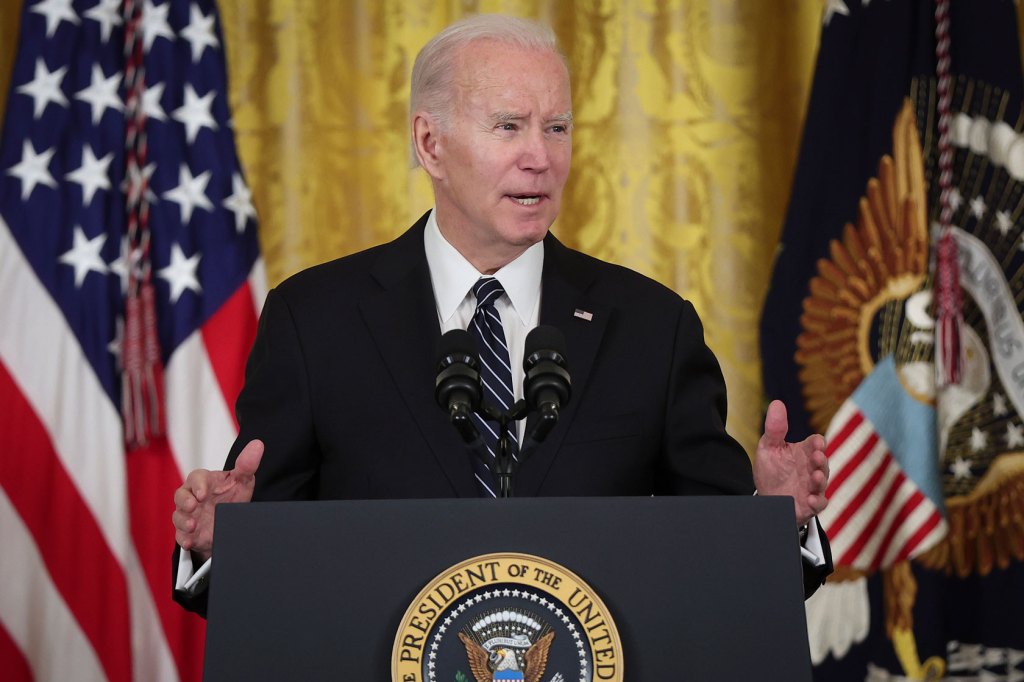 With the passage of President Joe Biden's Infrastructure Investment and Jobs Act, also known as the bipartisan infrastructure law, in 2021, federal funding continues to make significant investments in infrastructure and economic development in communities across the country. This series explores the local investments that the law has made possible in states nationwide.
Previous
Virginia Infrastructure Brought to You by Biden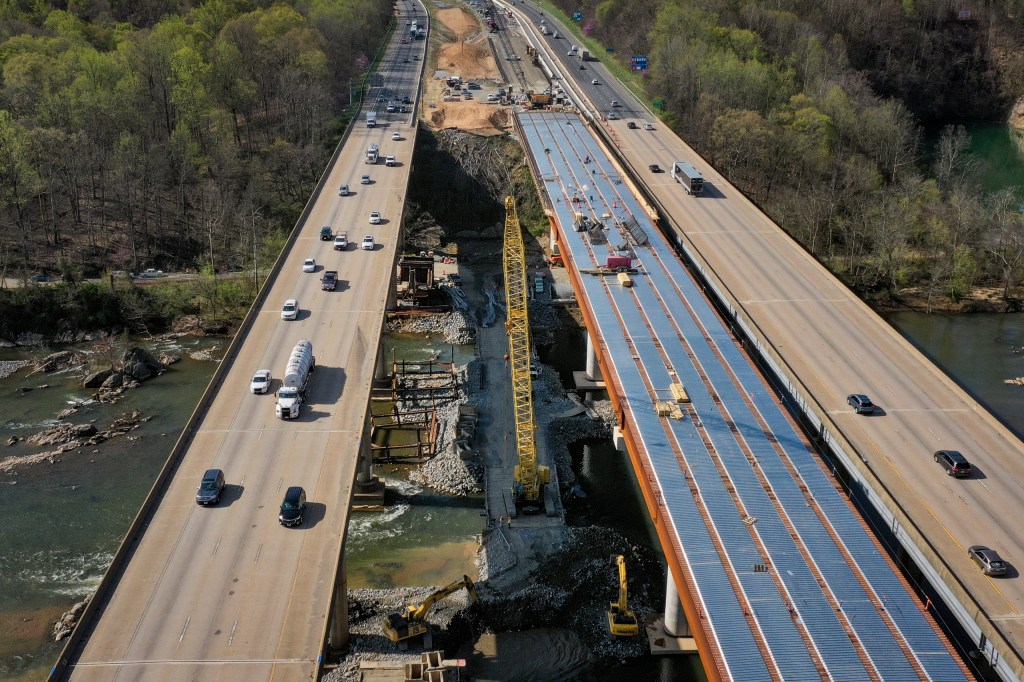 Virginia Infrastructure Brought to You by Biden
Next
Maryland Infrastructure Brought to You by Biden
Maryland Infrastructure Brought to You by Biden