Maryland Infrastructure Brought to You by Biden
How Federal Investments Are Helping Regions Statewide
The bipartisan infrastructure law continues to fund programs crucial to Maryland's economic development.
Part of a Series
Last year, President Joe Biden visited the Port of Baltimore in Maryland following the passage of the Infrastructure Investment and Jobs Act, also known as the bipartisan infrastructure law, touting it as a "once-in-a generation" investment in infrastructure. Now, slightly more than six months later, Maryland is starting to see its share of long-overdue investments in its infrastructure, which have boosted job creation, improved business productivity, eased commutes, and made communities across the state safer.
As of May 2022, the state has already seen more than $1.7 billion in infrastructure funding, and it expects a total of more than $7 billion in federal funding over the next five years for highways, job training, public transit, broadband, airports, and more.
Maryland has announced several allocations of this funding, including:
All of Maryland's members of Congress voted for this infrastructure legislation except for Rep. Andy Harris (R).
This column highlights local coverage of how federal funding delivered by the Biden administration through the bipartisan infrastructure law and American Rescue Plan of 2021 is improving Maryland's infrastructure and the lives of its residents.
Southern Maryland
"St. Mary's Regional Airport to get $295,000 from the Federal Infrastructure bill": "This funding comes from the U.S. Department of Transportation through the bipartisan infrastructure law, which was signed into law by President Joe Biden in November. This funding will help Maryland airports prepare for future growth and better serve their passengers by undertaking a variety of projects to improve the safety and operation of runways and taxiways and expand capacity at airport terminals." – The Southern Maryland Chronicle, March 15, 2022
Frederick County
"Maryland Senator Discusses Broadband With Residents": "Officials are still spending the county's latest allocation of federal COVID assistance, $25 million from the American Rescue Plan Act — $2 million of which will go to expanding broadband in unserved and underserved areas of the county, including areas around Sabillasville and Thurmont. In nearby Rocky Ridge, a project with county and state funding could bring broadband to 135 homes by the end of this year, county officials said. … Van Hollen mentioned during the roundtable that $2.5 million of the county's ARPA allocation went to the public school system and the YMCA of Frederick County to help connect students to reliable internet. This funding also helped local libraries strengthen their wireless internet connections." – Government Technology, February 25, 2022
Baltimore
"How Biden's infrastructure deal could help with a local non-profit": "Among the guests at the State of the Union was a Baltimore man who works for a local non-profit. The organization called Civic Works deals with clean energy and is expected to benefit from the large bipartisan infrastructure bill passed last year. … He says the money from the infrastructure deal will help Civic Works hire more staff and expand its programs." – WMAR 2, March 1, 2022
Other areas of the state
"Biden's infrastructure plan aims to heal racial inequalities. Will it work?": "One plank of policy addresses the damage wrought by all those mass highway projects in once-vibrant Black communities, after a blitz of building from 1957 to 1977 displaced at least a million people. A trillion-dollar infrastructure law the Biden administration is now implementing includes at least $1 billion set aside to reconnect divided communities like [Baltimore] – a decent start, advocates say, toward righting past wrongs." –Reuters, February 24, 2022
"President Biden Signs Order On Labor Agreements At Upper Marlboro Union Hall": "President Joe Biden appeared at an Upper Marlboro union hall on Friday to sign an executive order adding project labor agreements to all federal contracts for construction projects. Such agreements are reached with labor groups before a job is started to establish the terms and conditions of a contract. Biden said the agreements will ensure major projects, such as the ones in the $1.2 trillion Infrastructure Investment and Jobs Act, will come in on time and under budget." – CBS News Baltimore, February 4, 2022
Social media spotlight
Thank you, @RepDavidTrone for a great tour of Maryland communities that will benefit directly from the investments made in the Bipartisan Infrastructure Law. pic.twitter.com/olW84VEyR0

— Secretary Deb Haaland (@SecDebHaaland) November 29, 2021
The Chesapeake Bay is an environmental treasure in Maryland & I am glad that the bipartisan infrastructure law bolsters years-long efforts by MD advocates, securing over $200 million to clean up & restore the Bay to full health & help protect our environment. pic.twitter.com/8wFIzFDjkF

— Steny Hoyer (@LeaderHoyer) November 18, 2021
Electric vehicles are the future and a critical way to reduce carbon pollution. Thanks to the Bipartisan Infrastructure Law that I proudly supported, #Maryland will receive nearly $9.3M to invest in EV charging infrastructure this year for #ElectrifyingAmerica. pic.twitter.com/YCnCc8Xyrd

— Dutch Ruppersberger (@Call_Me_Dutch) February 10, 2022
On Kamala Harris's schedule today, a visit to a local government maintenance facility in suburban Maryland to tout electric vehicle investments in the infrastructure law. pic.twitter.com/9eBe0vmLGq

— Anthony Zurcher (@awzurcher) December 13, 2021
Thanks to the Bipartisan Infrastructure Law, #Maryland will receive $410M over the next five years to upgrade bridges, which will:
?Create Jobs
?Connect communities
?Increase global competitiveness
?Bring Maryland into the 21st century

Together, we will #BuildBackBetter. pic.twitter.com/1hORwdjxSJ

— Dutch Ruppersberger (@Call_Me_Dutch) January 14, 2022
273 bridges and over 2,200 miles of highway in Maryland need to be fixed. Thanks to the funding we secured in the Bipartisan #Infrastructure Law, we can deliver on our promise to #BuildBackBridges and ensure public safety across the state. pic.twitter.com/WE5v4GR2qu

— Rep. David Trone (@RepDavidTrone) January 14, 2022
Chesapeake Bay cleanup projects get $40 million-plus from Bipartisan Infrastructure Law in first year, @EPAregion3 Admin. Adam Ortiz and Maryland delegation announced Monday. https://t.co/Q3QKPeu5XH pic.twitter.com/a2G9Sw9NNN

— US EPA Mid-Atlantic (@EPAregion3) May 3, 2022
Yesterday President Biden signed the Infrastructure Investment & Jobs Act into law. In Maryland, this
will provide internet access to the at least 148,000 Marylanders who currently lack it & will make 17% of households eligible for financial assistance for
connecting to the web. pic.twitter.com/Yj7HhZ3ATs

— Del. Maggie McIntosh (@DelMaggie43) November 16, 2021
Investment has already come to #Maryland.

Mid-Chesapeake Bay Island construction will receive $37.5M in new funding under the Bipartisan Infrastructure Law to help protect the ecological + economic health of the @chesapeakebay + @portofbalt while easing supply chain bottlenecks. pic.twitter.com/SL9eyl1xcS

— Dutch Ruppersberger (@Call_Me_Dutch) January 28, 2022
The positions of American Progress, and our policy experts, are independent, and the findings and conclusions presented are those of American Progress alone. A full list of supporters is available here. American Progress would like to acknowledge the many generous supporters who make our work possible.
Author Zahir Rasheed
Former Research and Press Assistant
Explore The Series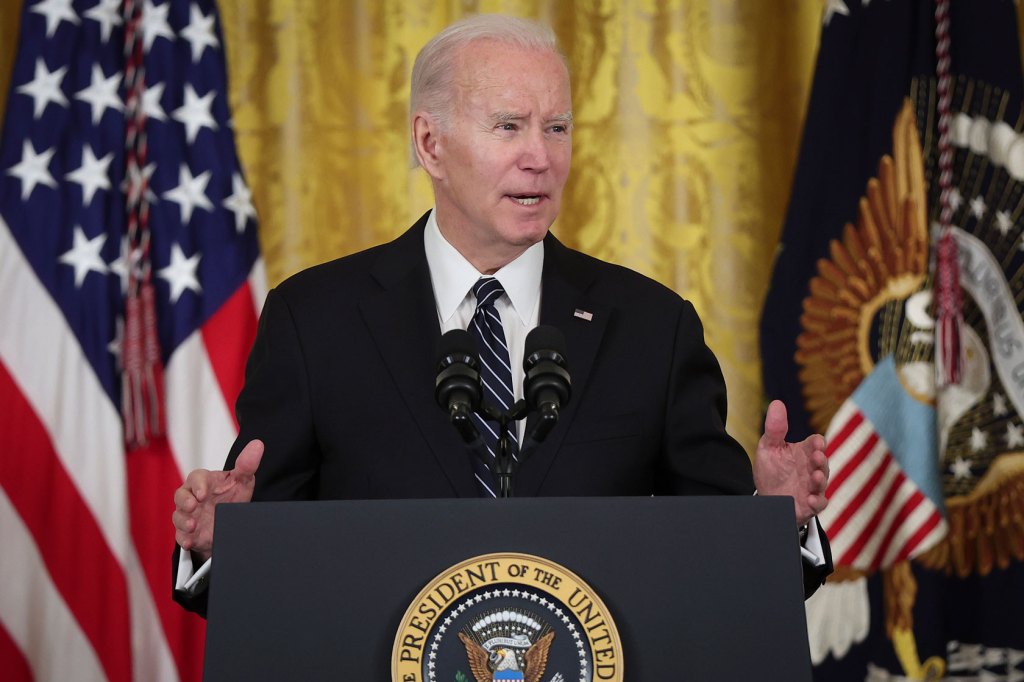 With the passage of President Joe Biden's Infrastructure Investment and Jobs Act, also known as the bipartisan infrastructure law, in 2021, federal funding continues to make significant investments in infrastructure and economic development in communities across the country. This series explores the local investments that the law has made possible in states nationwide.
Previous
Nevada Infrastructure Brought to You by Biden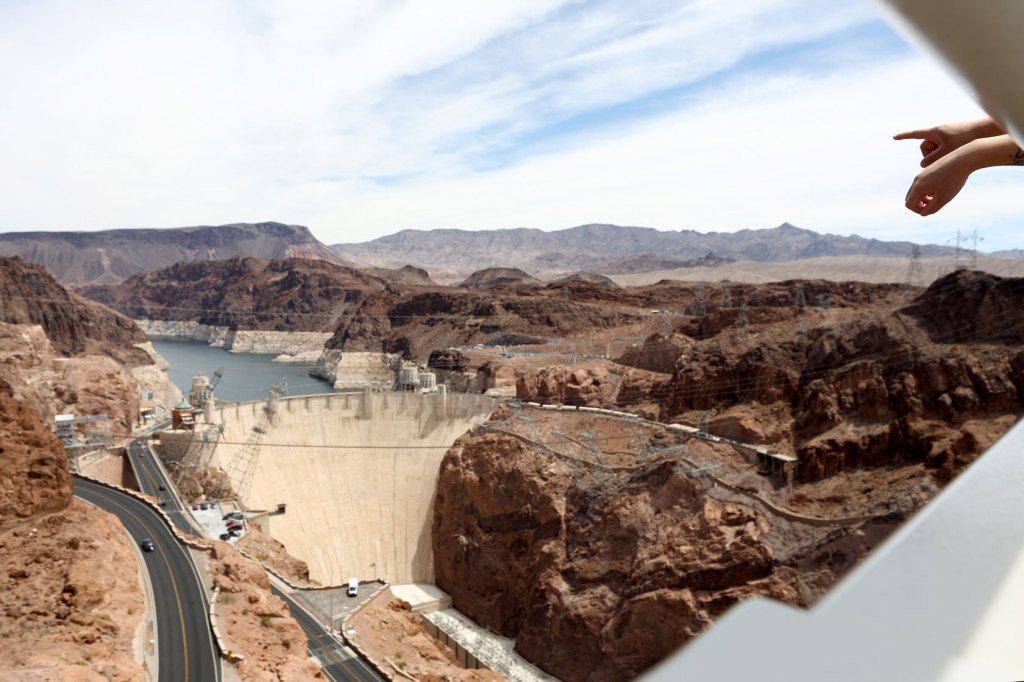 Nevada Infrastructure Brought to You by Biden