– – – Tearline – – – May 18, 2017
In this week's Tearline: Trump shares highly classified information with Russia, asks Comey to stop the Flynn investigation, and then there was that massive global cyberattack.

Tearline noun | 'ter ï lin
The portions of an intelligence report that provide the substance of a more highly classified or controlled report without identifying sensitive sources, methods, or other operational information.
View past issues here. Think your friends might be interested? They can subscribe here.
What was that?!
There's a LOT going on this week … here we go.
According to reports, President Donald Trump asked then-FBI Director James Comey to stop the investigation former national security adviser Michael Flynn, who had just been fired. If true, and combined with other acts already known, Trump's request would amount to obstruction of justice. Comey didn't stop the investigation; three months later, Trump fired Comey. This is so serious that Deputy Attorney General Rod Rosenstein just appointed former FBI Director Robert Mueller as special counsel to investigate Russia's interference in the 2016 election.
Trump gave highly classified information to Russia, a hostile foreign government, in an act that could damage U.S. alliances and place the lives of Americans and allies in danger. This is a powerful illustration of how Trump is making America less safe. 
Also this week the Trump administration accused the Syrian regime of killings thousands of prisoners and burning the bodies in a crematorium in what Stuart Jones, the acting assistant secretary for Near Eastern affairs at the U.S. Department of State, called "a new level of depravity." Weeks after Trump touted U.S. missile strikes on Syria in response to a chemical weapons attack, the Trump administration doesn't appear any closer to a comprehensible strategy for Syria.
What's missing?
A massive global cyberattack has crippled devices around the world with ransomware, requiring users to pay to avoid having their data erased. For many people, the attack has brought home how vulnerable our lives are—and our hospitals, businesses, universities, etc.—to cyber intrusions. Protecting everyone from cyberattacks while protecting the openness of the internet is an incredibly difficult challenge, one we will be wrestling with for years to come. Now there are hints that North Korea may have been the source of the attacks. The Trump administration released its first executive order on cyber security last week.
What's on deck in the world for next week
President Trump leaves Friday for his first foreign trip as president. He'll be visiting Israel, Saudi Arabia, Italy for the G-7 meeting with the major industrial nations, and Belgium for the NATO Summit. It's hard to know where to start: Trump has derided NATO and European allies, passed along highly classified intelligence received from another country, and sparked the possibility that close U.S. allies stop sharing intel with us. Despite this, the Gulf states support Trump. Perhaps the leaders of these nations see Trump as someone more like them: a leader who rules in autocratic ways.
Better ideas
The most important source of America's national security is its democracy and a high quality of life for the American people. This week, CAP released a report outlining ideas that would move "Toward a Marshall Plan for America," including investing in jobs and opportunities for hard-working Americans. America can't be strong abroad if we're not strong at home.
Quote of the week
"WHO Confirms Second Ebola Case in Congo Outbreak." That was a VOA News headline making clear that we have not completely defeated the Ebola outbreak that began in 2013. Considering Trump's plans to slash the foreign aid budget, this should be deeply disturbing.
Read of the week
This week, China hosted an international conference to highlight the $900 billion investments it is making around the world in infrastructure projects as part of its "One Belt, One Road" plan. China's concerted effort to turn its economic clout into political clout around the world —and the gathering of heads of state from around the world in Beijing—stands in stark contrast to the Trump administration's apparent intent to reduce American economic engagement in Asia and elsewhere. China's investments within its borders, too, are poised to reshape the global landscape, particularly on energy issues. While Trump stomps around claiming climate change is a Chinese hoax, the Chinese are transforming their energy sectors to reduce emissions, create jobs, and dominate global energy markets. A CAP research team went to China to investigate the changes underway in that nation's coal sectors and found that by 2020, efficiency standards for coal-fired power plants in China will be so strict that not a single U.S. coal plant will be able to meet them.
Weekly Trump-Russia reminder
President Trump seems intent on making his defenders squirm by repeatedly giving the American people more and more evidence of his suspicious ties to Russia. According to reports, Trump fired the FBI director for investigating ties between his campaign and Russia. He gave the Russian foreign minister highly classified intelligence that had not even been shared with America's closest allies. He tried to stop an FBI investigation into Michael Flynn. And now we are learning of 18 previously unreported contacts between the Trump campaign and Russian officials during the campaign. For a reminder of the whole Trump-Russia connection from the beginning, watch this video.
119 days still violating the Constitution
President Trump has been violating the Constitution's prohibition against corruption by foreign governments for 119 days, because his companies are receiving payments from foreign governments. And in case you missed it, on Monday night, "EMOLUMENTS WELCOME" was projected on the Trump Hotel, highlighting the issue for all who walked by.
Please send feedback, comments, and ideas to mhfuchs.af@americanprogressaction.org and stefaniemerchant.af@americanprogressaction.org.
The positions of American Progress, and our policy experts, are independent, and the findings and conclusions presented are those of American Progress alone. A full list of supporters is available here. American Progress would like to acknowledge the many generous supporters who make our work possible.
Authors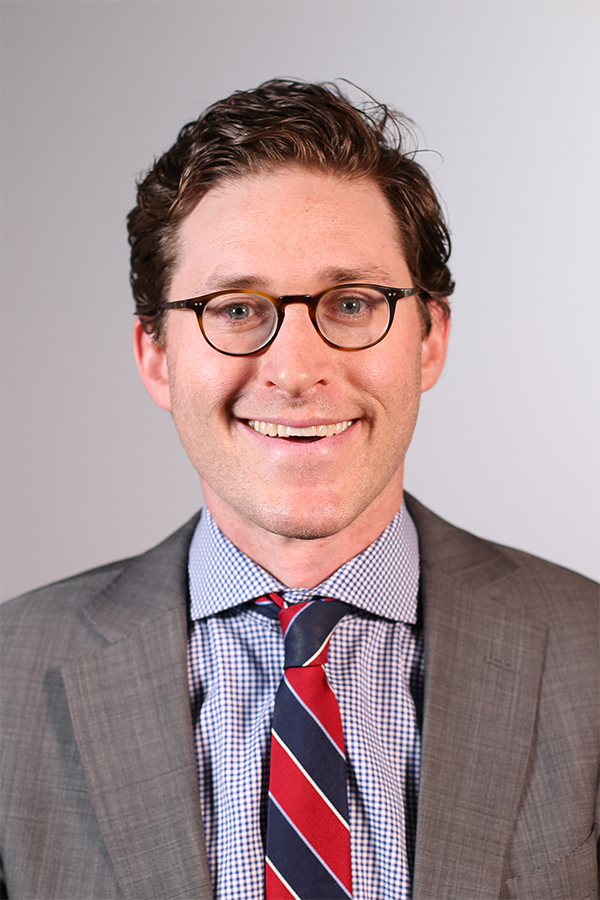 Michael Fuchs
Senior Fellow Stefanie Merchant
Special Assistant