The MAGA Extremist Agenda Is a Threat to Progress
This collection features stories from Americans threatened by the harmful rhetoric and legislative actions of MAGA Republicans.
In this article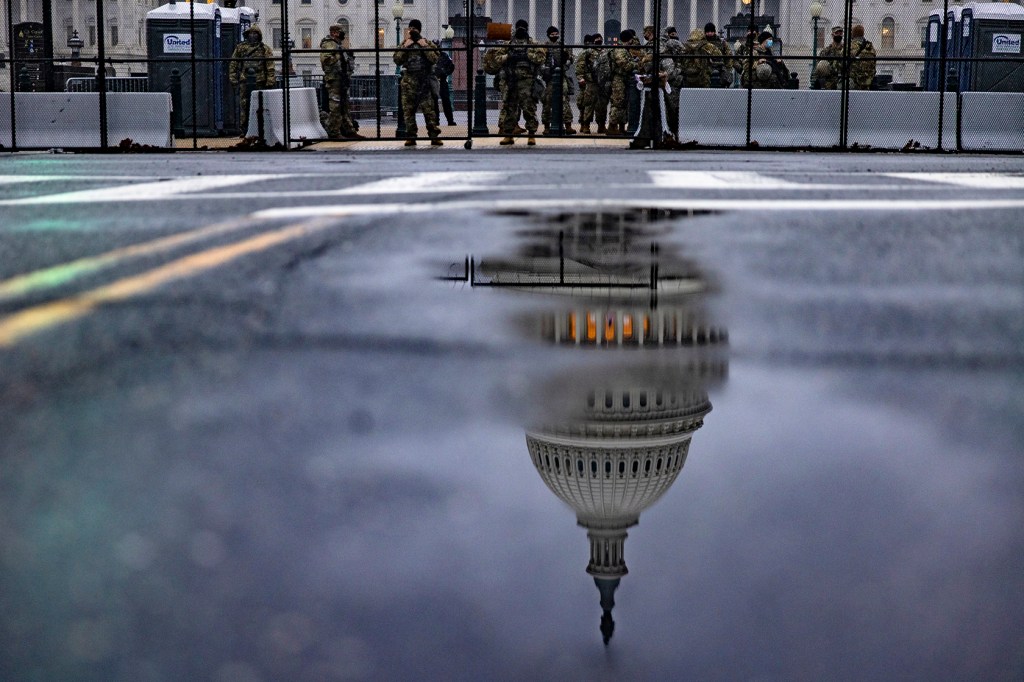 In recent years, right-wing extremism has shaped and dominated the agenda of MAGA Republicans. The dangerous agenda aims to undermine U.S. elections, ban and criminalize abortion nationwide, and sunset programs such as Social Security and Medicare. The violence that unfolded during the January 6 attack on the U.S. Capitol proves MAGA Republicans will stop at nothing to impose their ideology on the American people. The following stories from everyday Americans demonstrate the real threats that the MAGA Republican agenda poses to the rights and freedoms of the American people.
Social Security privatization
Paula Alexander
Arkansas
For years, Paula Alexander could not afford the medications prescribed to treat her high blood pressure and high cholesterol, putting her at increased risk of a heart attack or stroke. Now, at age 69, Paula can count on Medicare to cover the full cost of her medications, while Social Security allows her to afford necessities such as food and rent. If MAGA Republicans succeed in cutting or privatizing these programs, Paula fears that she will be unable to afford her rent and her lifesaving medications.
Click here to read more about Paula's story.
Abortion
Dolores Hernandez
Kansas
When Roe v. Wade was overturned, Dolores Hernandez was terrified of what the erasure of a fundamental right would entail. As a practicing Catholic, she had to reckon with the political stance that her church was pushing onto its parishioners and try to come to her own opinion on the matter. But when the state of Kansas put the issue on the ballot, Dolores knew she had to help the fight. She spoke to her friends and family to make sure everyone was registered and ready to vote, she posted about the election on social media, and she even protested outside her church the day before the election. On election night, she cried tears of joy and disbelief that the overwhelming majority of her fellow Kansans had voted to protect her fundamental rights. But her rejoicing was cut short when Sen. Lindsey Graham (R-SC) announced plans to introduce a bill to ban abortion nationwide, even in states that voted to protect it. Dolores knows the fight for reproductive freedom is never over, but the battle is at a critical juncture. She worries that conservative extremists will take power away from Kansas voters, and voters across the country, in passing a nationwide abortion ban.
Click here to read more about Dolores story.
Democracy
Nathan Wolfson
Washington, D.C.
On January 6, 2021, Nathan observed men in white nationalist gear walking through his neighborhood in Southeast Washington, D.C. Nathan and his wife, both the grandchildren of Holocaust survivors, were shocked to see such blatant symbols of hate near their home. After seeing the news of the Capitol being stormed by right-wing extremist groups later that day, Nathan and his wife made a plan to flee D.C., fearing they could be the target of race-based violence. In the days since, they have attentively watched the hearings of the House January 6th Committee, hoping that the perpetrators of the Capitol attack will be held accountable so that future attacks on democracy can be prevented.
Click here to read more about Nathan's story.
Conclusion
These stories from Paula, Dolores, and Nathan provide insight into the extremist reality that MAGA Republicans seek to impose on the American people. Under these policies, all Americans stand to lose fundamental rights, freedoms, and a voice in the democratic process.
The positions of American Progress, and our policy experts, are independent, and the findings and conclusions presented are those of American Progress alone. A full list of supporters is available here. American Progress would like to acknowledge the many generous supporters who make our work possible.