The Republican Roadmap leaves kids in the lurch
Part of a Series
This piece was originally published in the June 2, 2021 edition of CAP Action's newsletter, the Progress Report. Subscribe to the Progress Report here.
''Investing in education is a down payment on our future.'' — Rep. Nikema Williams
If we want to build back better, that starts with investing in our future — aka investing in education. Biden's American Families Plan would implement universal pre-k, a pivotal building block that would not only set America's kids up for successful futures, but would also save an average family $13,000 when fully implemented. And that's just one of many investments the president's plan makes in education. More on that below.
But Mitch McConnell and his allies would rather invest in the ultrarich and big corporations. Their "GOP Roadmap" cites ZERO investment in America's education system. Point by point, where Biden's plan offers help to families across the country, the Republican roadmap comes up woefully short.
American families deserve better.
Share this graphic on Twitter and Facebook to get the facts out: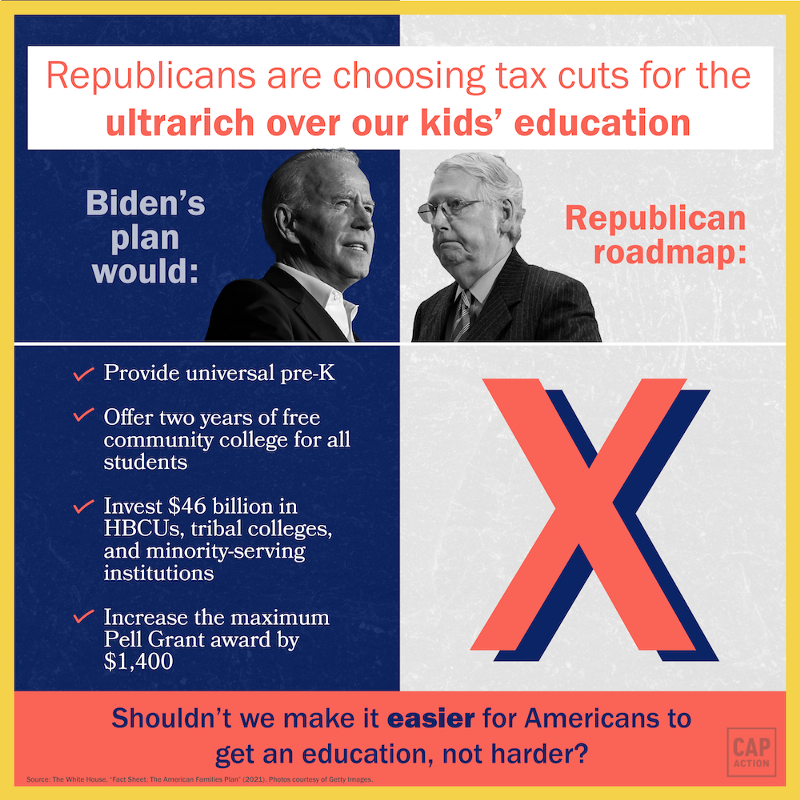 IN THE NEWS
President Biden's economic plan is working. According to economists, "The U.S. is the only major country in which expectations for 2025 GDP among Wall Street forecasters are currently higher than they were in January 2020." The American economy is looking up — if Congress can pass the American Jobs Plan, they can help cement this pattern of progress.
Happy Pride, pass the Equality Act! ????️‍???? Yesterday marked the official start of Pride Month, a time for celebration, remembrance, and political action. Equality voters have rallied around the Equality Act, landmark legislation that would provide LGBTQ Americans with key protections — but a lack of Republican support has led to a stalemate in Congress. It's time to call on your senator to build on the momentum of Pride and pass this legislation.
'There's an awakening going on in this country.' President Biden made history yesterday as the first U.S. president to visit Tulsa and recognize the 1921 race massacre, an attack that killed as many as 300 Black Americans and has since been suppressed by American history books. Biden promised survivors: "Now your story will be known in full view."
Republican lawmakers push to remove caregiver funding from the American Jobs Plan. Biden is meeting with senators again today to discuss his existing plan, which would invest $400 billion into the home care industry — a measure that many legislators on the other side of the aisle oppose. But one Arizonan makes her case for why Biden must hold the line on caregiving infrastructure: "Without caregivers, women in the family are expected to leave their jobs and take care of their loves ones full time."
WHAT WE'RE READING
This piece was originally published in the June 2, 2021 edition of CAP Action's newsletter, the Progress Report. Subscribe to the Progress Report here.
The positions of American Progress, and our policy experts, are independent, and the findings and conclusions presented are those of American Progress alone. A full list of supporters is available here. American Progress would like to acknowledge the many generous supporters who make our work possible.
Authors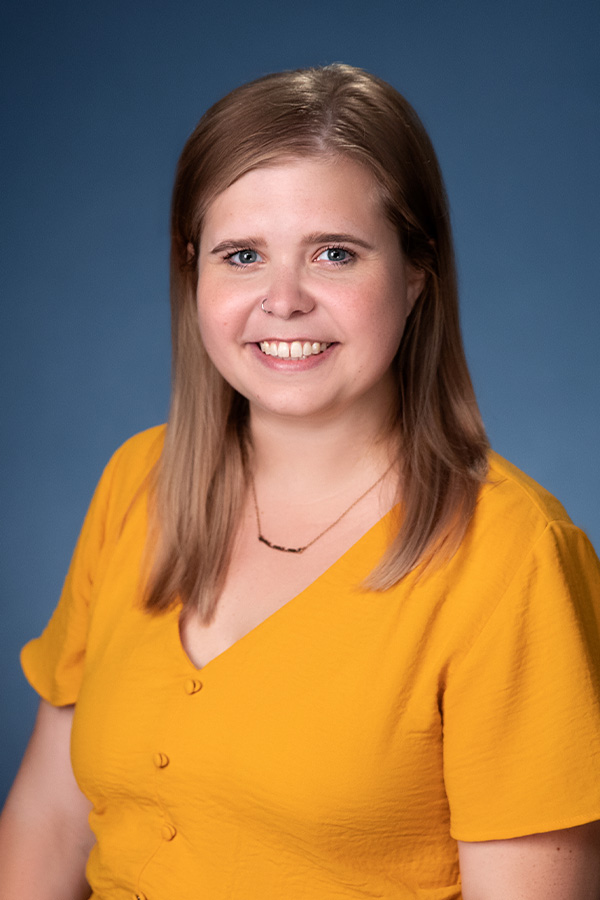 Senior Director of Digital Engagement, Digital Advocacy
Explore The Series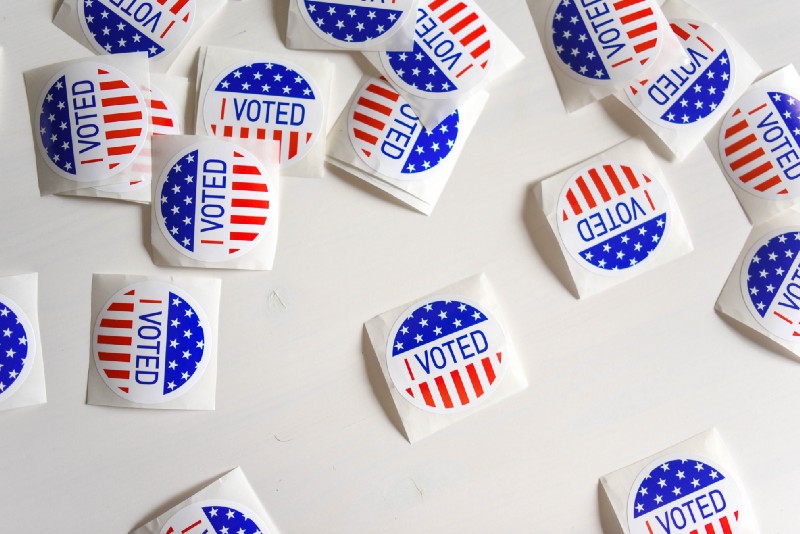 "The Progress Report" is CAP Action's regular news email, providing policy-minded analysis of the day's stories—and offering subscribers ways to get involved.
Previous
ICYMI: Biden's bold plan to fix our broken immigration system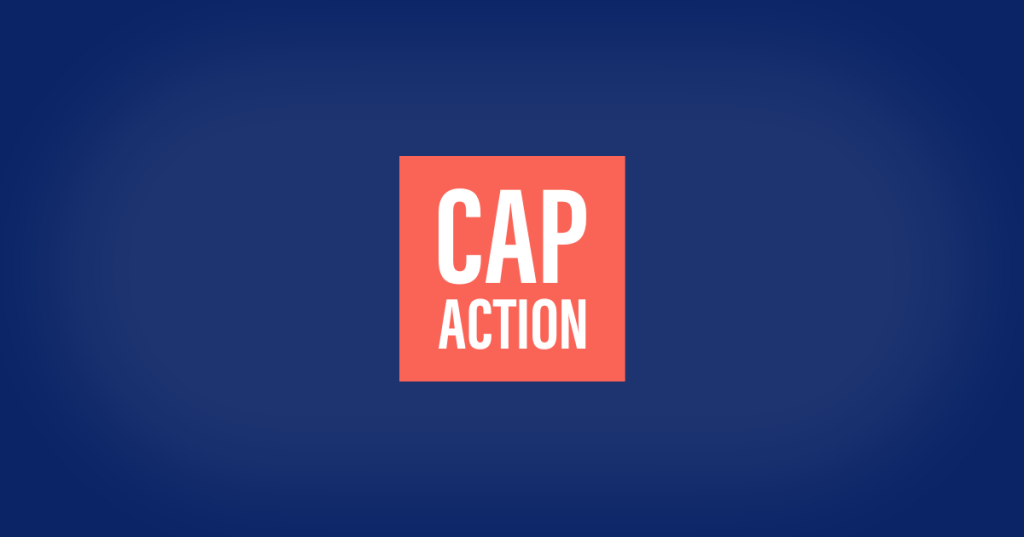 ICYMI: Biden's bold plan to fix our broken immigration system
Next
Senate Republicans deal latest blow to voting rights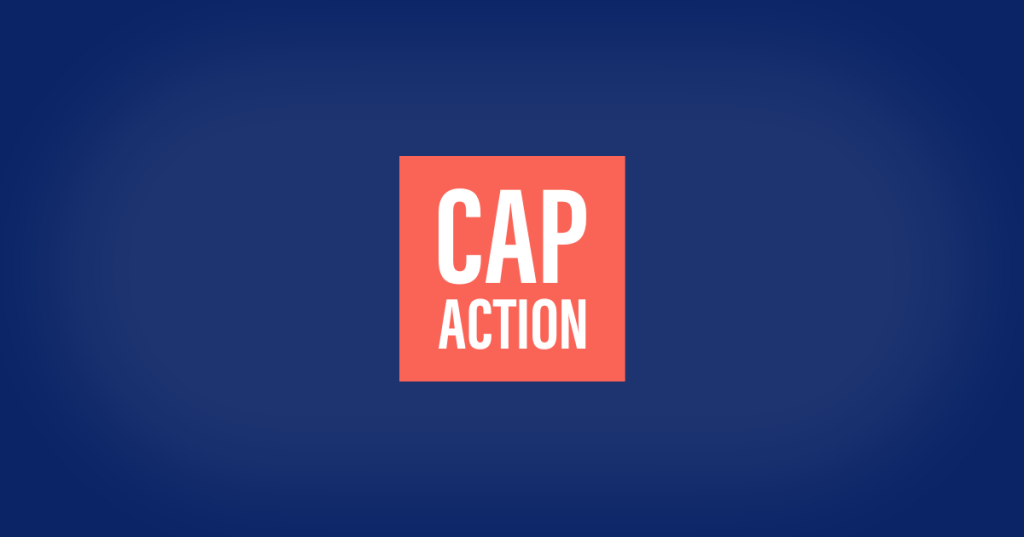 Senate Republicans deal latest blow to voting rights